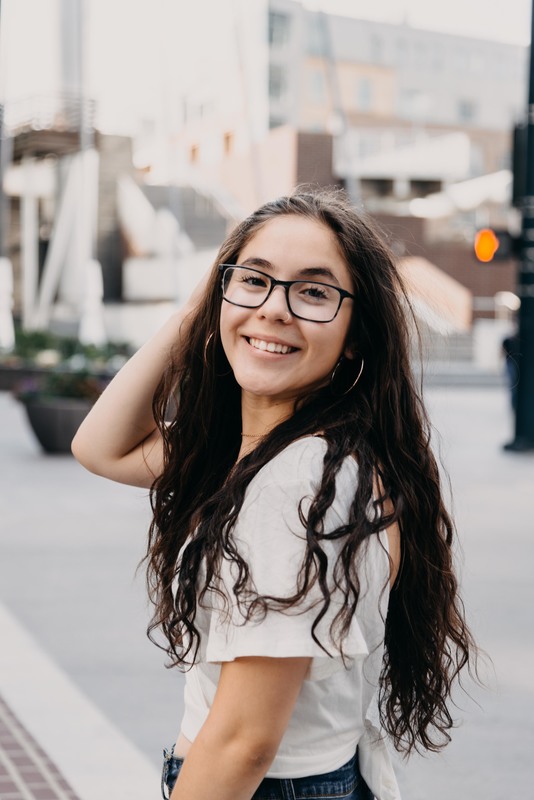 Jahaira Chavarria is a 2021 graduating student from Julesburg High School. She is the daughter of Matilde Santos and Lorenzo Chavarria, the youngest of three children. Jaja is still deciding whether to attend the University of Colorado at Denver or Colorado State University in Fort Collins. Jaja was just recently accepted into the Honors Program at CSU for this upcoming year. She is still weighing in her options about where she would like to go and what she would like to study for this next year.
Jaja is a very dedicated person in the classroom and on the court. She has participated in basketball, volleyball, and track throughout her high school years. She loves the support that she and her teammates have from the community, coaches, parents, and student section.
When I asked Jaja if she was ready for the real world, she mentioned, "My parents have taught me how to be independent from a young age, it's a cultural thing." Jaja also mentioned that she is going to miss her parents cooking and doesn't know how she is going to survive without it.
Jaja mentioned, "The thing that I will miss the most about high school is seeing my classmates everyday. I have basically had the same classmates since pre-school, so we have a really strong connection with one another". When I asked Jaja what her favorite high school memory was, she said, "My favorite memory in high school was probably my freshman year prom. It was the most memorable and spiritual dance that I have been to and the people who were right beside me made it a night to remember". Jaja also mentioned that she loved going to Ogallala with Lexi and Riley to grab dinner, drink some coffee, and mess around in Walmart.