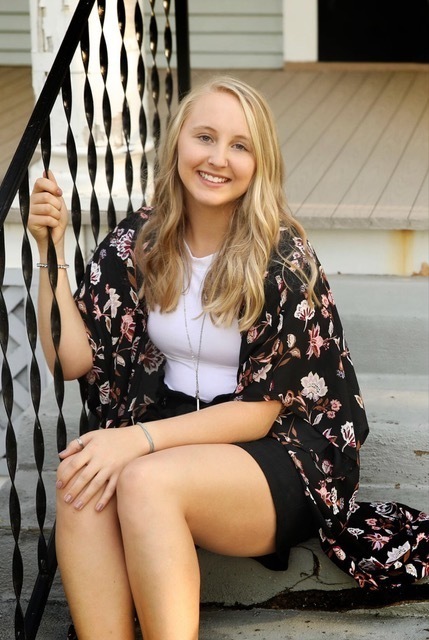 Alexis Barnes is a graduating senior from Julesburg High School. She is the daughter of Amber and Calin Cranmore. Alexis plans to attend College of Hair and design in Lincoln, Nebraska. She hopes to get licensed as an esthetician and a cosmetologist.
When asked about what her favorite subject in school was she answered forensic science. Her best memory from high school was running track at the Kearney track meet her freshman year. She loved being a part of the races and winning her own event which was the two mile which also helped her team win the entire meet. Looking back, if Alexis could change one thing about her high school experience it would be her confidence. She wishes she would have been more outgoing and less shy. Her favorite activities are playing sports and sunbathing at the lake.
Alexis' biggest influence has been her dad. She is proud of herself for becoming a better and stronger person through the troubles she has gone through during her high school years. One area in Alexis' life she said she needs to improve on is being better motivated.