New Teacher on the Block!
Kaleb Fowler, Jared Ehmke, Tate Goddard
Saturday, September 14, 2019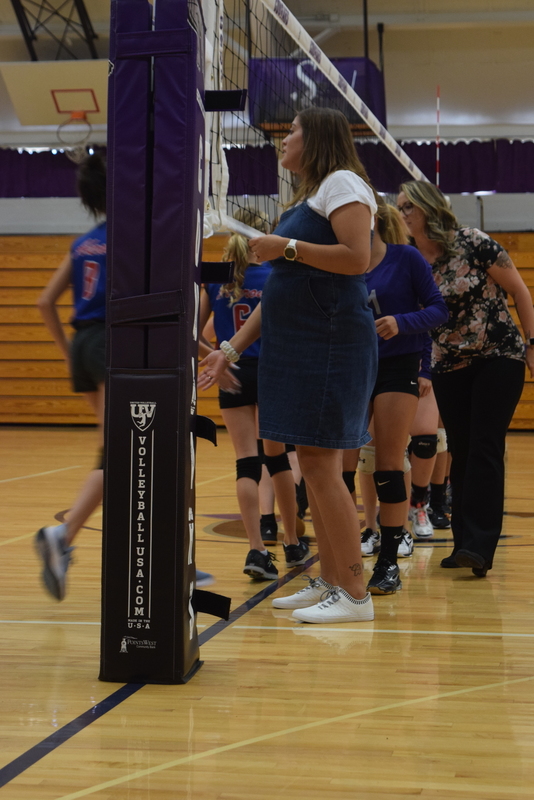 Mrs. Morgan Ebke is one of Julesburg High School's newest editions to the teaching staff. After our previous English teacher left to pursue other teaching opportunities, Mrs. Ebke joined the teaching staff. Mrs. Ebke grew up in Fleming and was an avid participant in sports throughout high school and college. She attended college at Colorado State University at Pueblo and majored in English and played volleyball for five years while attending. Mrs. Ebke's husband, Carson Ebke, a Julesburg High School alumnus, influenced her to come to teach in Julesburg. She said, "Julesburg was the best fit for me." Now, Mrs. Ebke is not only a teacher but is the Junior High Volleyball coach. She had this to say about being a coach, "Its hard because you want to show the kids physically how to do things but you have to teach them more on the mental side." Mrs. Ebke has a love for teaching, coaching, and in her free time she enjoys laughing at horror movies. The students and the athletes of Julesburg High School will benefit greatly by having Mrs. Ebke on Julesburg High School staff.