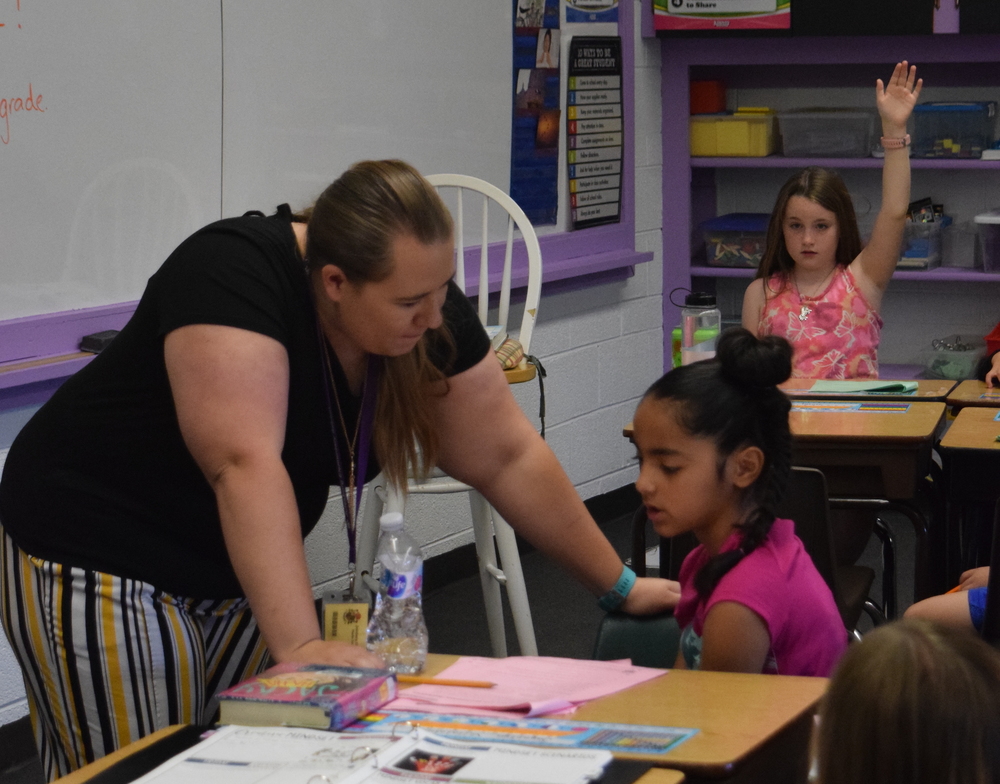 JES Welcomes New 4th Grade Teacher!
Lexi Hackbart, Emmily Hofmann, Jaja Chavarria
Tuesday, September 17, 2019
This year the fourth graders received a new teacher, Mrs. Marlee Sanabria.
She attended college at Chadron State and graduated in 2016. Mrs. Sanabria chose to teach at Julesburg Elementary School because she knew that they offered a great education and she wanted to be apart of it. Mrs. Sanabria grew up in Julesburg and her family is still apart of the community. She has one son and she is wanting to raise him in a small tight knit community like Julesburg. She is very passionate about teaching, so she can help them on their education and help them on themselves. When asked, the students said that Mrs. Sanabria is very nice and helpful as a teacher Lauren Lindsay, a fourth grade student said, "She is very nice and she is great at making sure she slows down so we understand the work." Some fun things she does after school is she likes to go on walks and she goes home and cooks for her family.