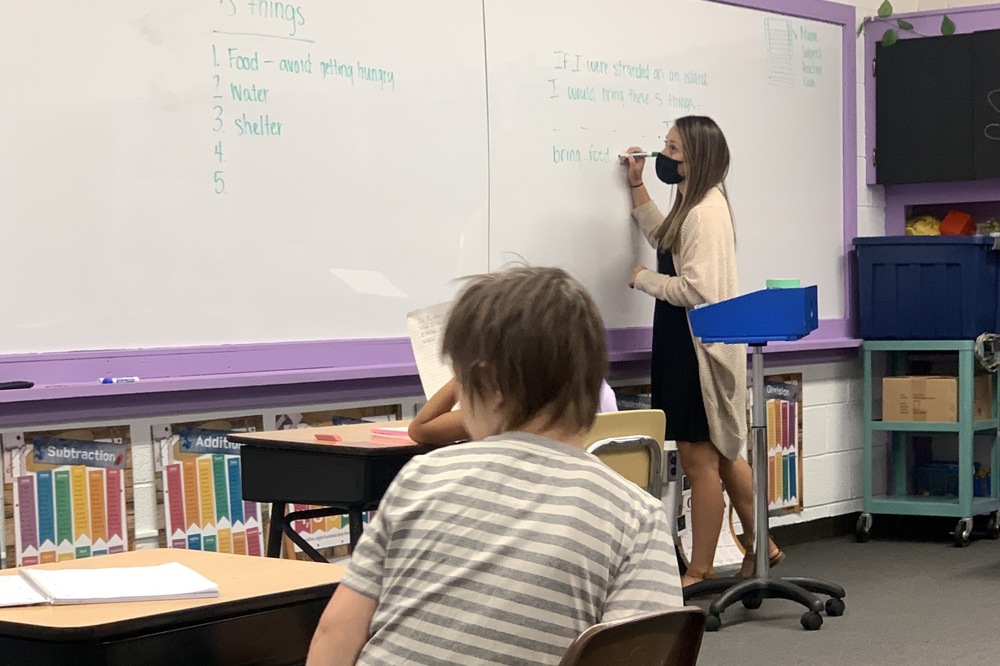 2016 Graduate, Bailey Fassler, Returns as 4th Grade Teacher
Terrance Heath, Angel Nunez
Friday, September 18, 2020
Ms. Bailey Fassler, a 2016 graduate of Julesburg High School, has returned to the district as the 4th grade teacher. After high school, Ms. Fassler attended Fort Hays State University where she studied Elementary Education and Special Education while also running track. Ms. Fassler later transferred to the University of Nebraska at Kearney to continue her studies. When asked why she likes teaching she replied, "I love working with and helping kids." When she was asked why she chose to come back to Sedgwick County to teach she said, "It's such a small community and feels like home, once you get away you realize our small home town is actually really nice."
Ms. Fassler's teaching philosophy is, "It's okay to make mistakes because that's the best way to learn and you never know what you will succeed at if you never try." We asked her 4th grade students if she was a "cool" or "strict" teacher. The class response was, "she's cool!" However, Ms. Fassler said she will be strict when she needs to be.
If Ms. Fassler was not a teacher, she would be something in healthcare so that she could still help people. Ms. Fassler loves to go on runs and to spend time with her family when she's not in school. The last question we asked her was "how has COVID-19 affected you?" She responded with, "it's been alright and the kids have been doing very well with it which makes my job a lot easier because the kids and I do the things we need to do to stay well."
Welcome back to the Julesburg School District Ms. Fassler!