Go Cougars!

Due to weather and road conditions, the Julesburg School District will have a late start at 10 am today, November 29th, bus routes will run accordingly!

Go Cougars!

Congratulations to Kierra Ehnes for being named a George Beadle Scholar. This scholarship has been awarded by the University of Nebraska @ Lincoln and is worth up to $60,000.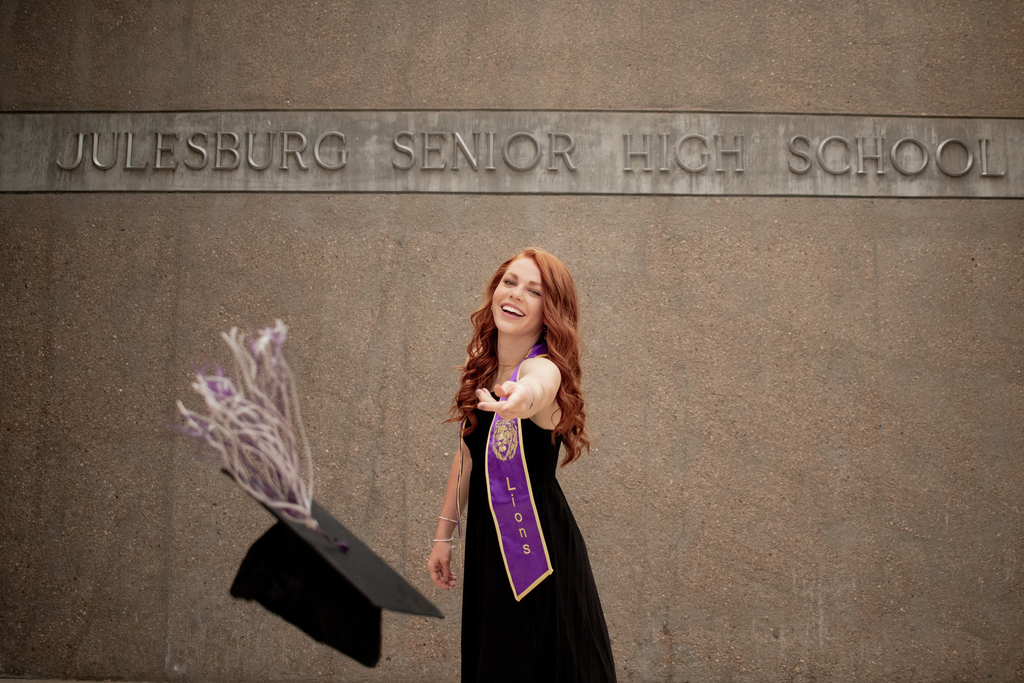 Have a Safe and Happy Holiday!

Mrs. A taught Kindergarten about a famous Japanese artist-Yayoi Kusama. They then made pumpkins inspired by her work. Thank you Mrs. A!!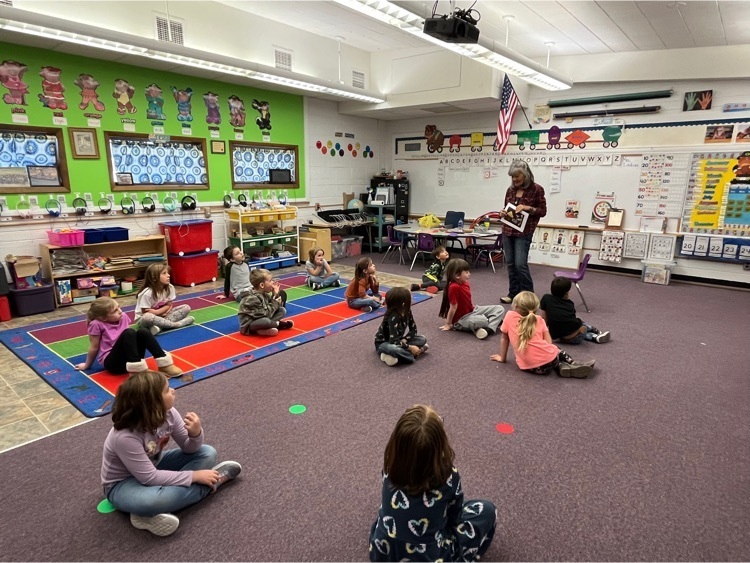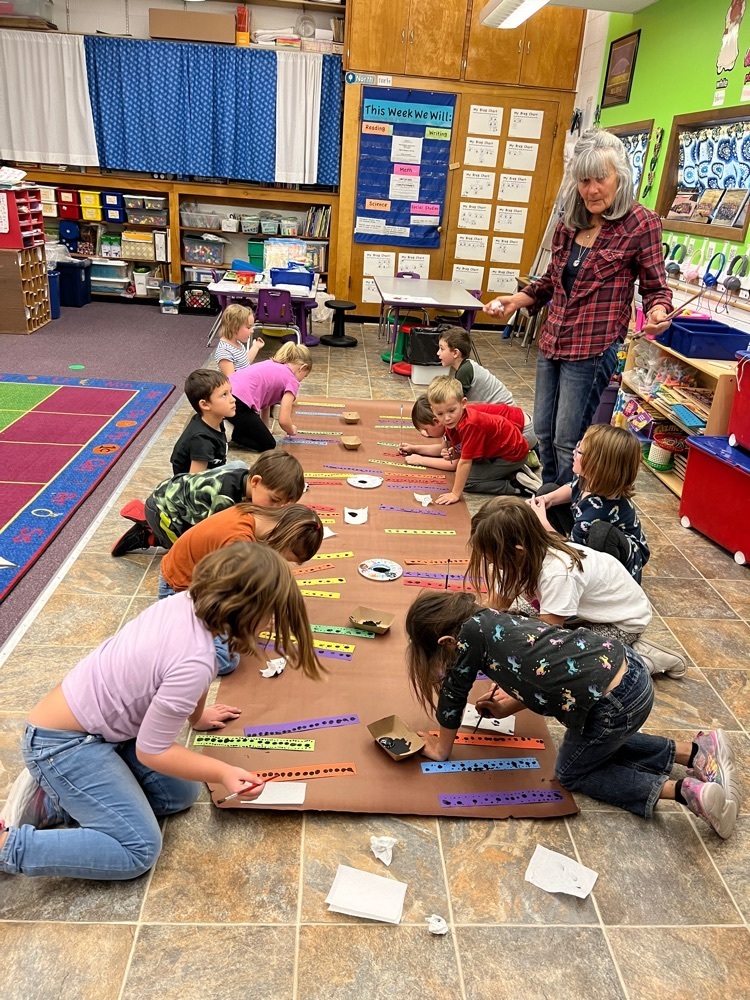 Get the Win, Cougars!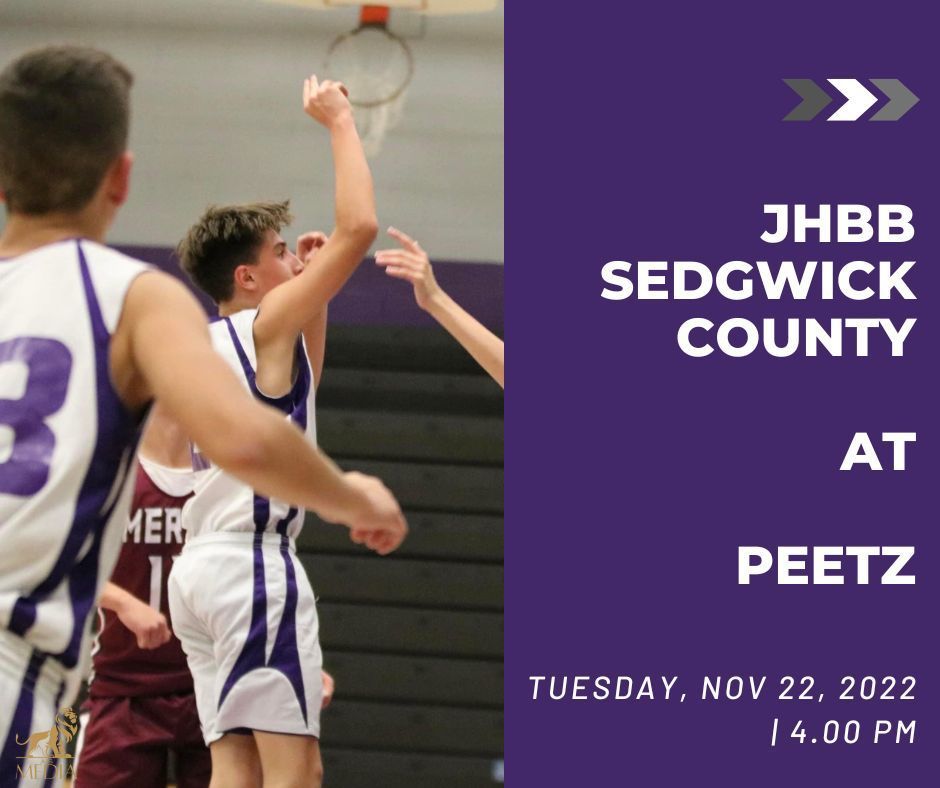 Let's Go Cougars!
With Thanksgiving right around the corner Third Grade did Balloons Over Broadway. They made their own Macy's Thanksgiving Day balloons. Students had to plan and design prior to construction.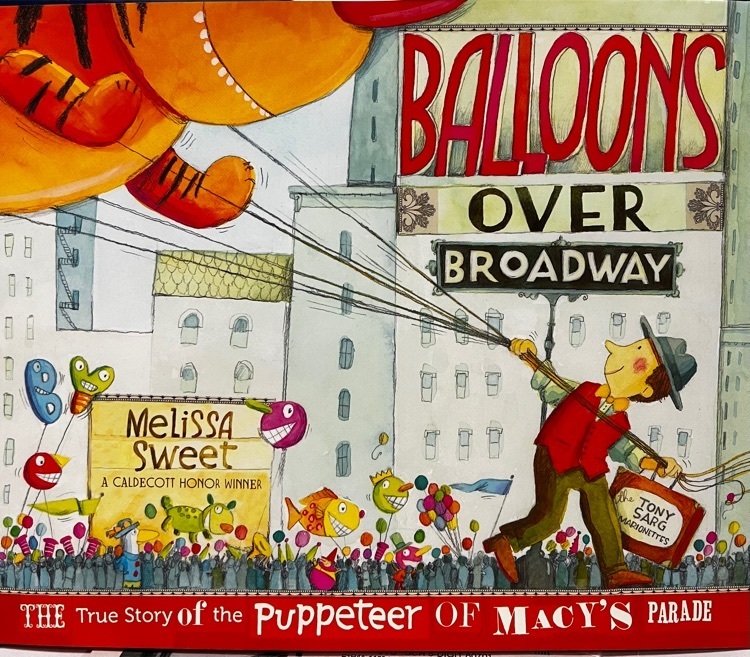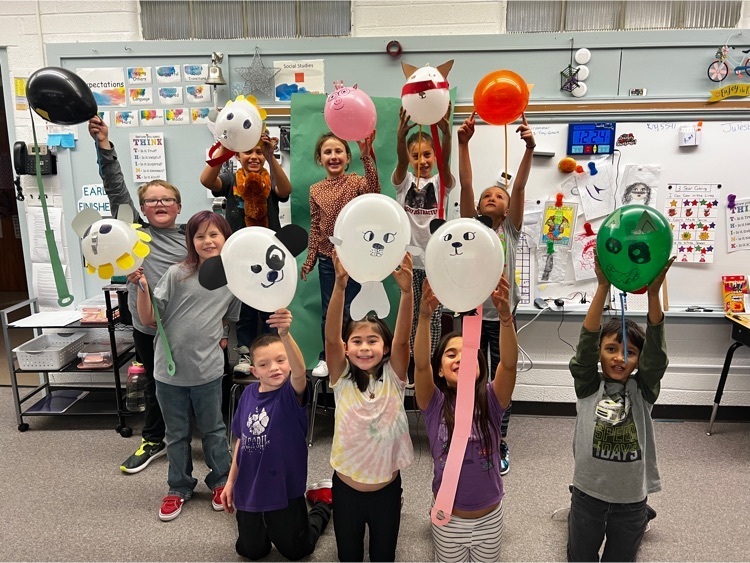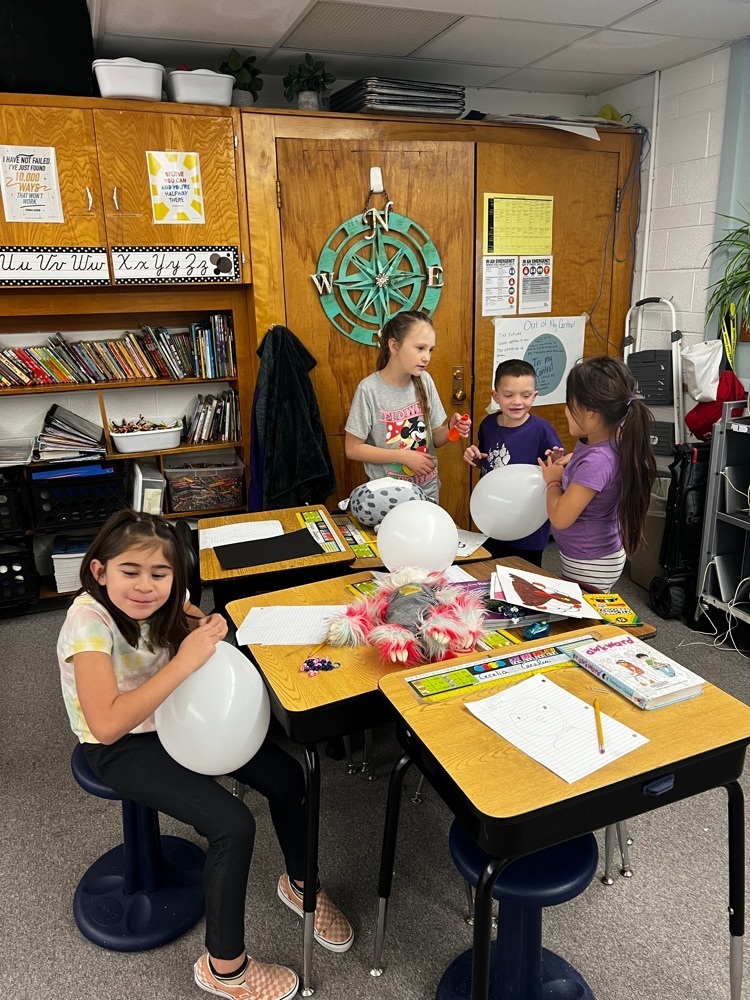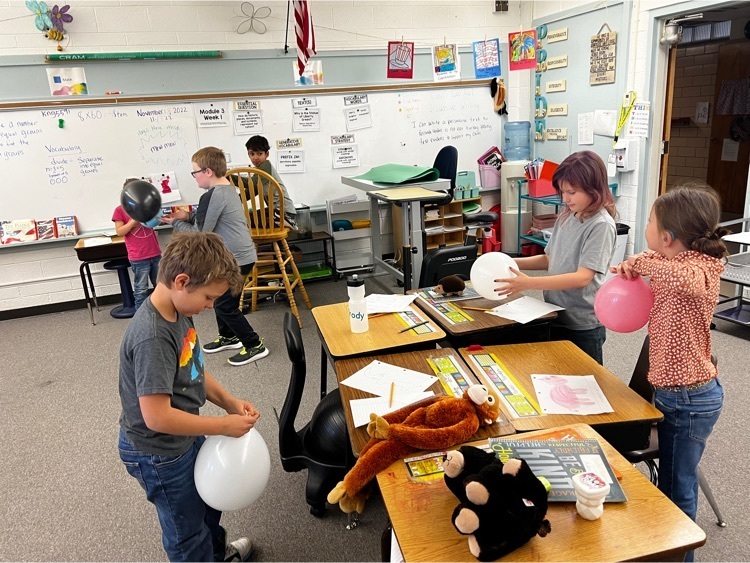 Colorado Coaches of Girls' Sports (CCGS) recognize 90 seniors throughout the State. This year, Allie Bernhardt and Jensen Renquist have been selected to play in the Colorado Coaches of Girls' Sports All-State Volleyball Game on Sunday, November 20, 2022 at Fossil Ridge High School in Fort Collins. It truly indicates that Allie and Jensen are quality people recognized by other coaches throughout the State. Allie and Jensen will take the floor at 10:30 AM. Good luck and thank you for representing Sedgwick County! -Alissa Renquist *** Congratulations to Coach Renquist as well! Coaches are selected in a similar fashion as the players, and she was chosen to coach in the CCGS All-State Volleyball game.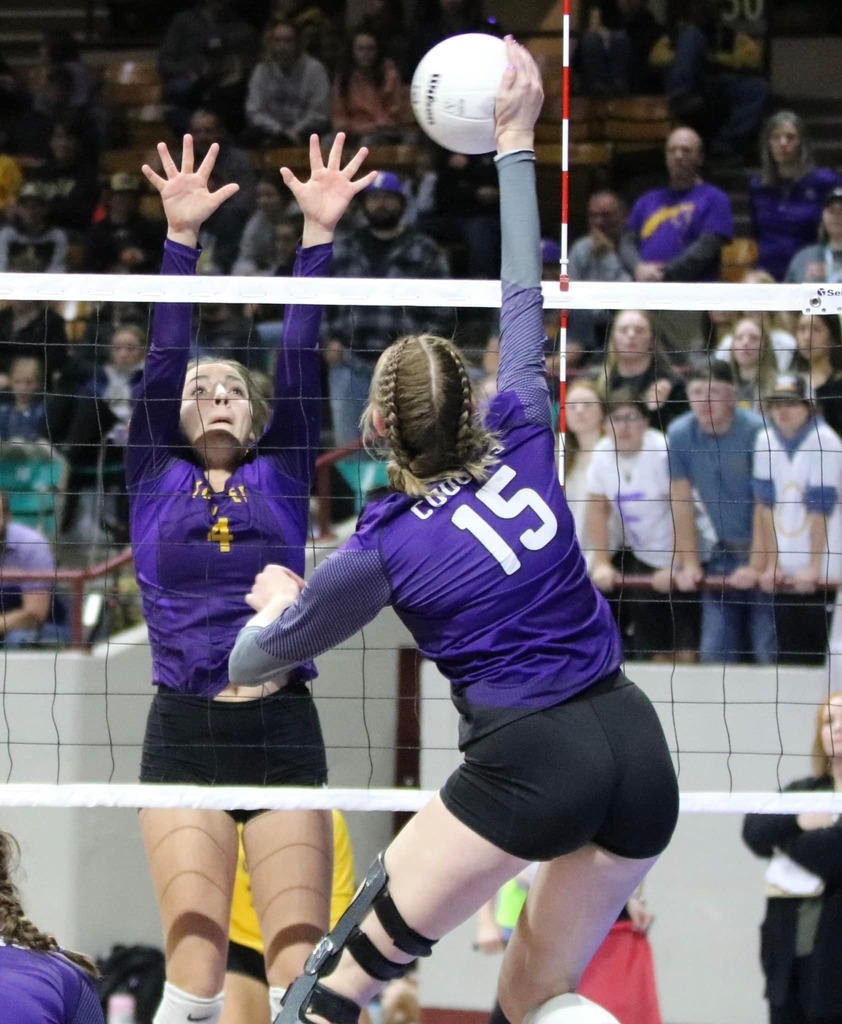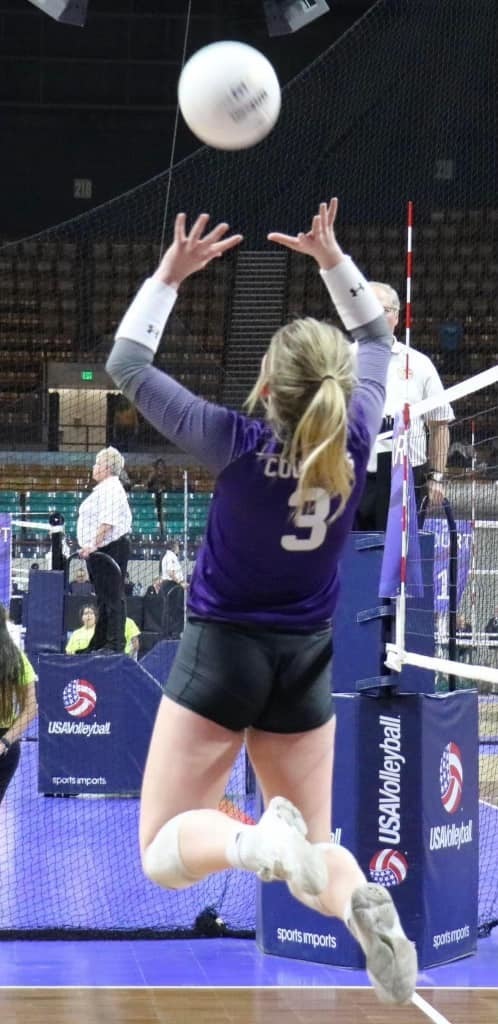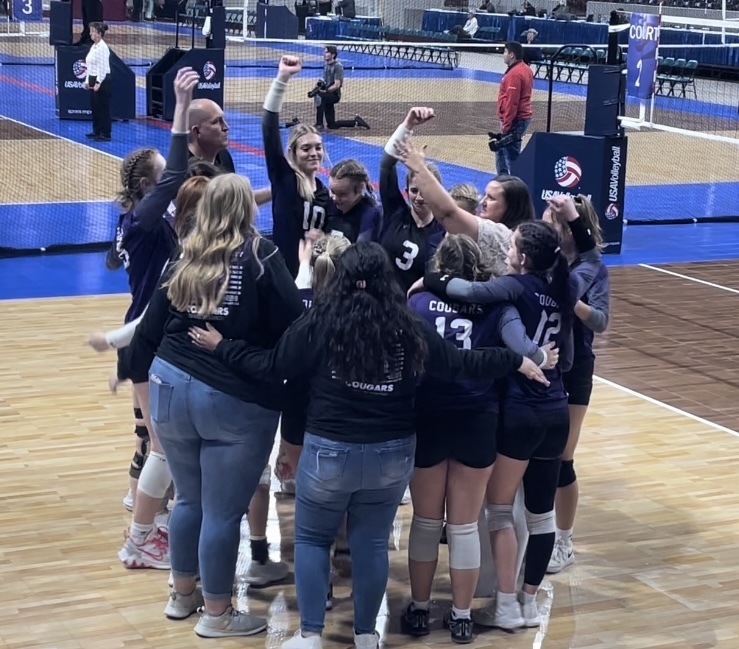 I get asked, "Why do you still have to go to professional development? Don't you know how to teach after all these years?" Yes! But as teachers we're modeling that we are life long learners. We don't like taking time away from our students but it is vital to continue to learn new and engaging strategies. One of the strategies we learned on Monday was 4-2-1. We read a story then the students had to individually pick out the four most important things from the story, then they found a partner and had to choose the two most important things. Finally, they made groups of four to agree on the most important part of the story. Over time we will have them last step, using this information to write a summary!

Ms. Kreienheder's Good News Call goes to Mackenzie Lopez for a multitude of reasons: 1- She has been so consistently responsible, punctual, and hard working during theater practices. She has become such an instrumental member of prop's team and their continued success! 2- After the Veterans Day Assembly, she found me and asked if I wouldn't mind mailing my mother one of the veteran pins. When I saw her later, I told her that I thought my mom would really appreciate a short note explaining how I ended up with the pin. Mackenzie wrote a very kind letter and then had her entire class sign it. I am so flattered by her kindness and cannot wait to mail it to my mom during her extended stay on base! 3- The video I had been using to play audio of the freshmen's book was suddenly taken off Youtube. Mackenzie found one without being asked, and has been playing it aloud for the class ever since. Today, the students are answering questions while they read, so Mackenzie has been pausing it so they could answer their questions. Before she presses play each time, she has been making sure all of her classmates have finished before continuing. So much hard work and kindness from Mackenzie lately!!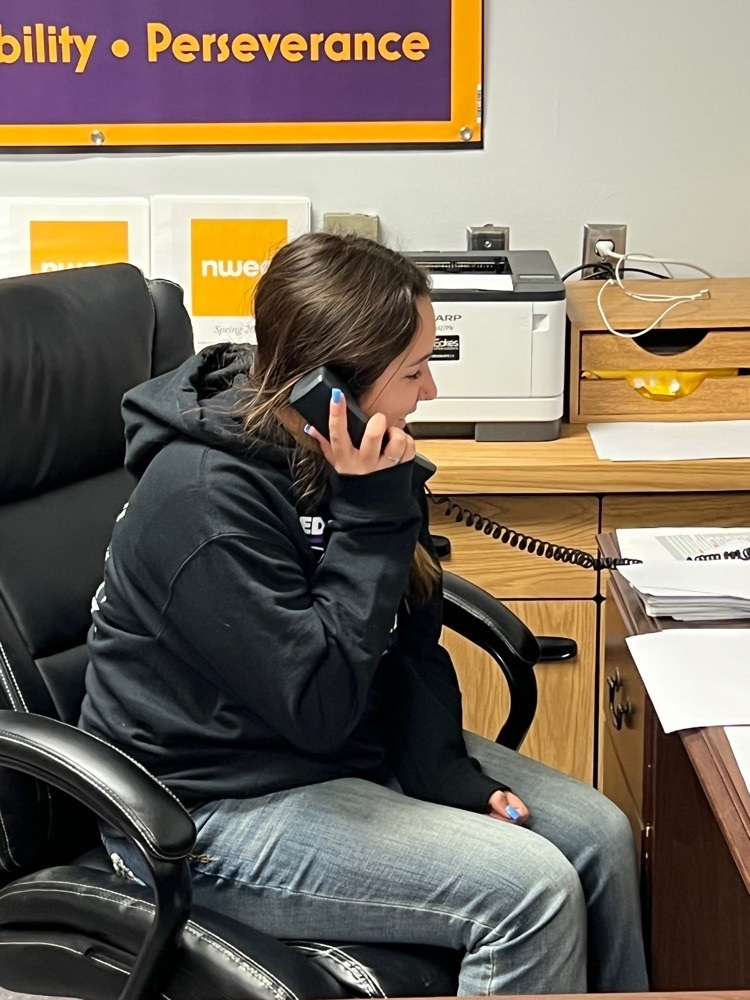 Julesburg High School's Robotics Team competed Saturday, November 5th at the Robotics Competition day hosted at NJC. They competed against 7 other teams from the region and came in 3rd, just 5 points shy of making it to Regionals. We are very proud of how hard they worked to design, build, and then control the robot, as this year was a very challenging game. Great Job Robotics team!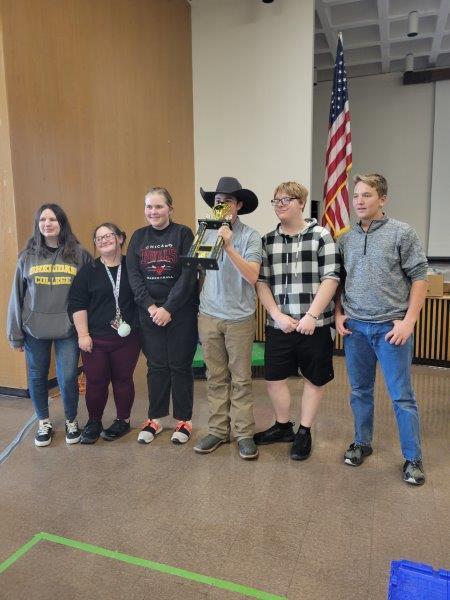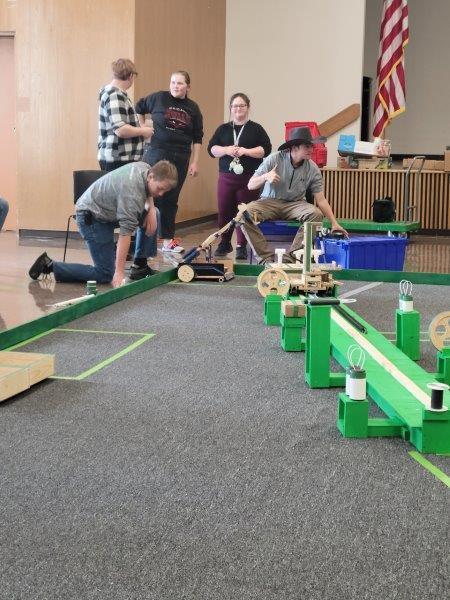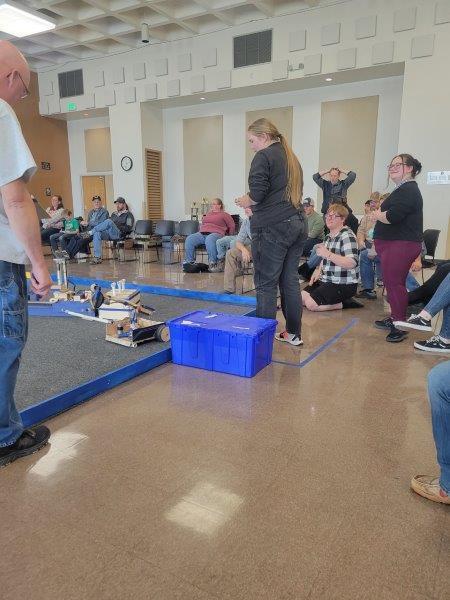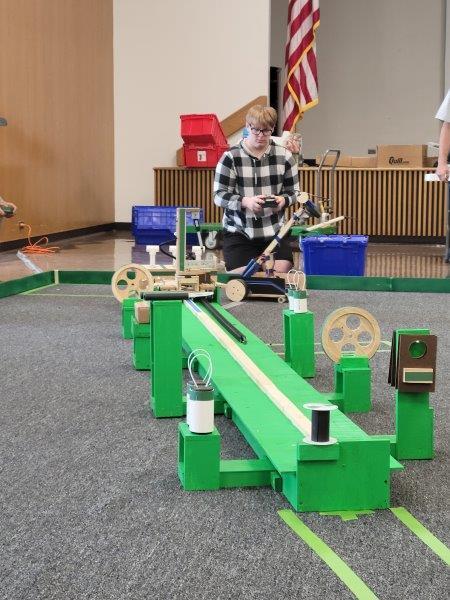 Meet our Junior High Student Council! We are excited to announce our Junior High Student Council officers: President: Cooper Edson Vice President: Owen Harris Secretary: Piper Buettenback Reporter: Noah Harens Class Representatives 8th Grade: Levi Reichman, Christina Zuniga-Lopez 7th Grade: Addison Renquist, Lily Torres

TBT: Who are they? 1946 1966 1976 1986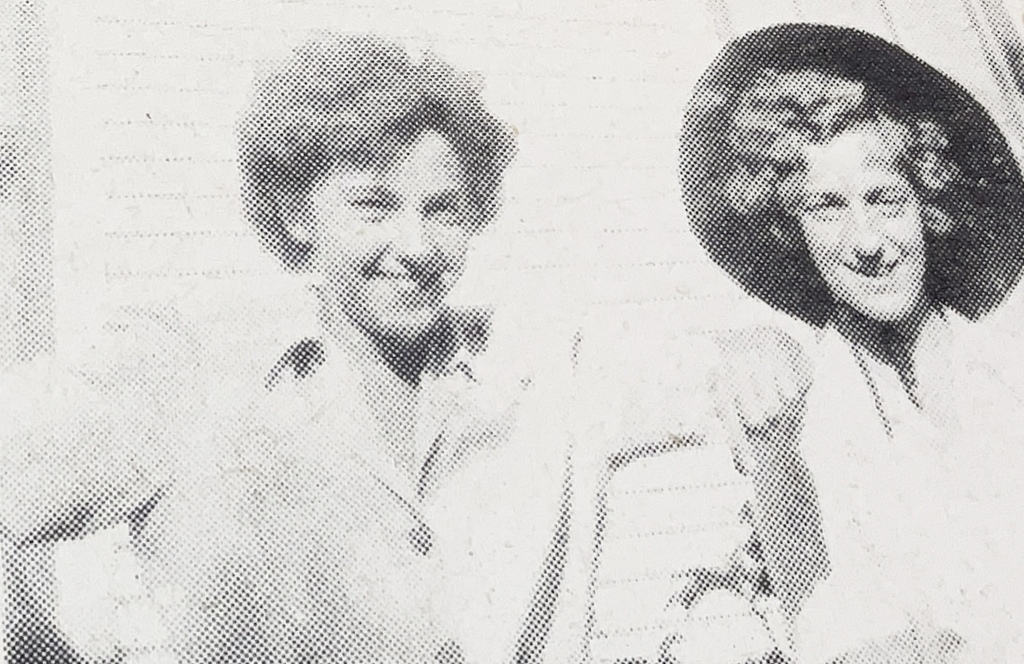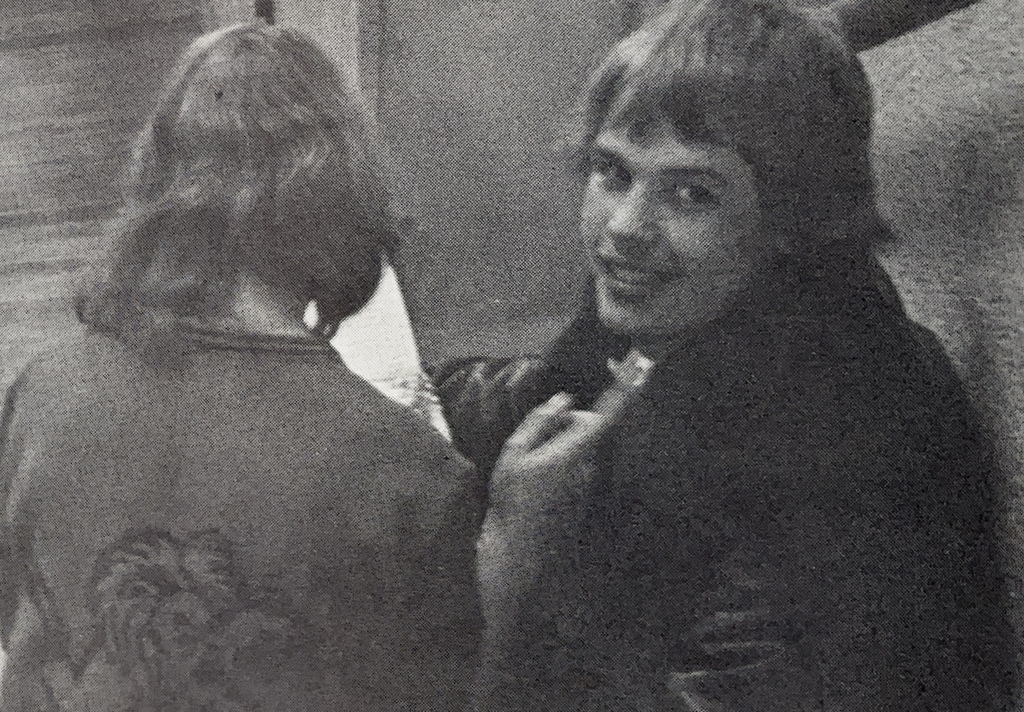 Julesburg High School's Chapter of FBLA is currently selling Barn Candles!  Made and shipped directly from Hasting, NE these candles have the highest quality of ingredients that make them highly fragrant.  Made in the USA.  Help JHS FBLA light up your life by ordering today!!!   Reach out to any of these members for details and to place your order:  Logan Edson, Kierra Ehnes, Emily Fowler, Vivian Fraire, Rylie Ingram, Collin Lechman, Kevin Lopez, Jensen Renquist, Liam Buettenback, Avery Goddard, Itai Gonzales, Kaden Harens, Jordyn Strasser, Peyton Worley, Jayden Aulson, Keyana Ehnes, Jace Ehmke, Jacob Farrell, Olivia Ingram, Taylor Ingram, Noah Lopez, Claudia Rhoades, Hayden Harrell, Jaelynn Harris, Riley Jarrett, Kinley Kizer, & Shelby Lechman or contact JHS direct.  Sales conclude November 22nd.

Kindergarteners were happy to receive their books for attending Family Literacy Night, doing a vocabulary activity at home and returning their survey! They say THANK YOU!!!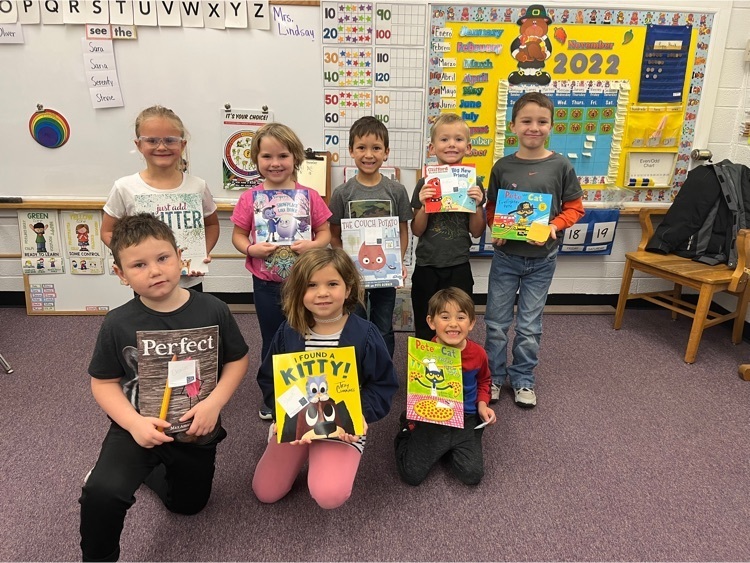 Congratulations to JHS Senior Jaymee Lanckriet for being selected to receive the Dean Scholars Commitment scholarship from Chadron State College. This is a $2,000 four-year renewable scholarship for a total of up to $8,000.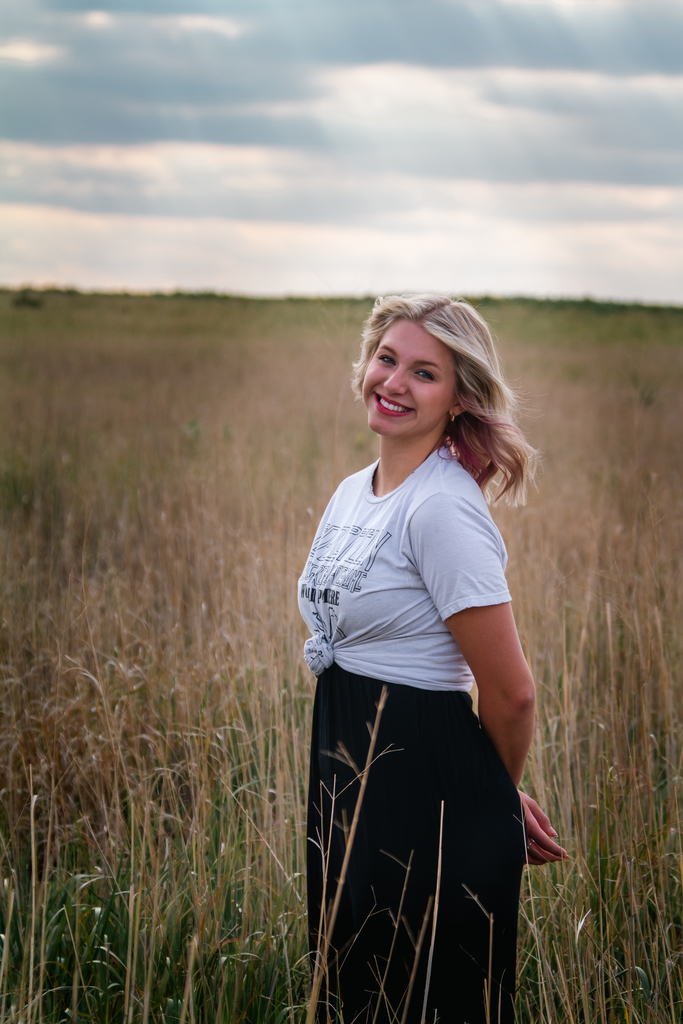 Check out the Progress on our New School!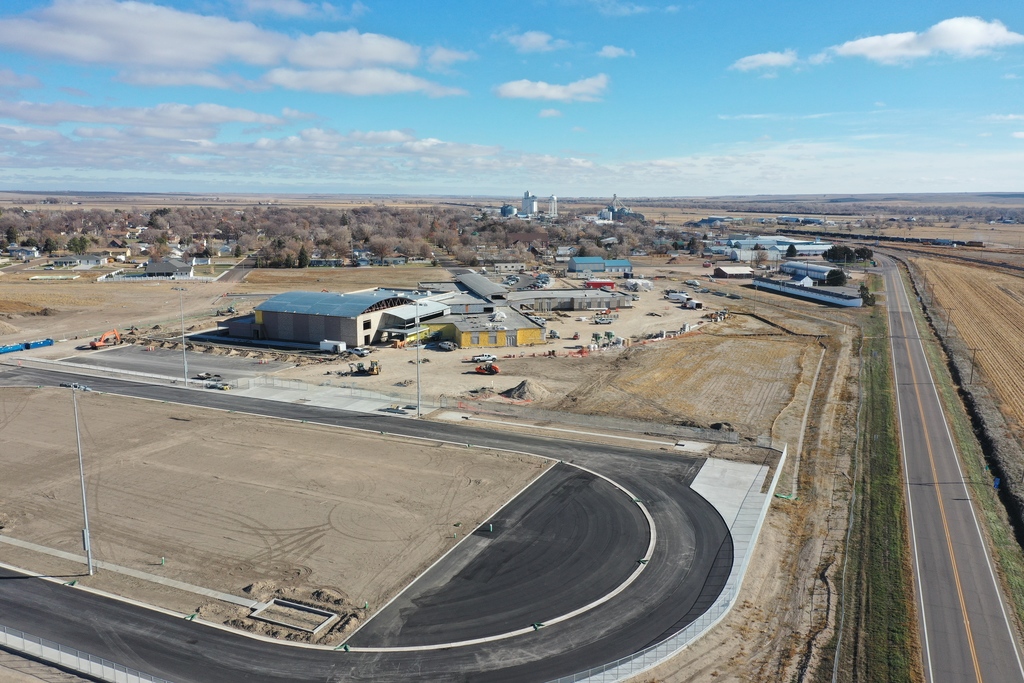 Check out the Progress on our New School