Pre-K is working on the concept of more today! They are given a number and then make a number that is more using their fingers.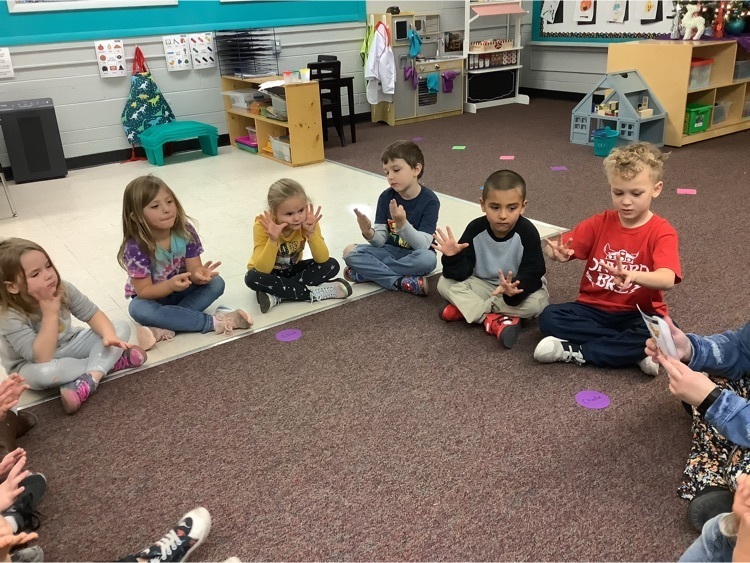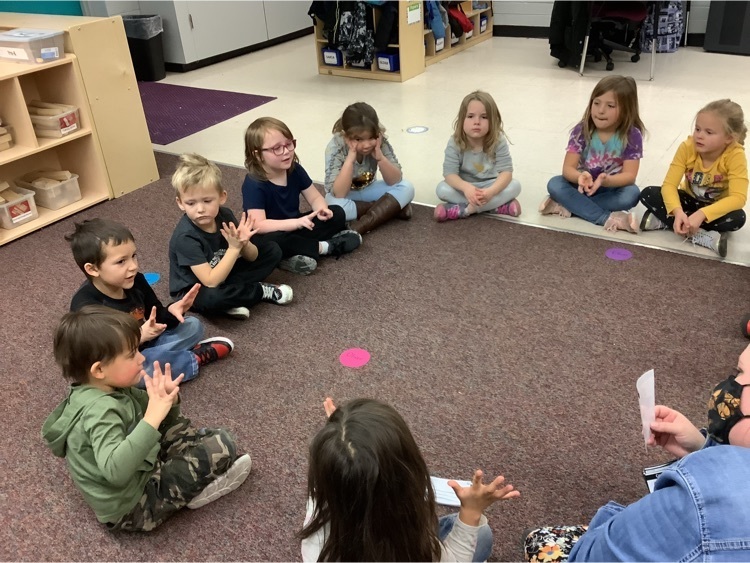 Learning to Do, Doing to Learn, Earning to Live, and Living to Serve is the FFA's motto. Julesburg FFA members are fulfilling the last line of this motto by supporting a local family affected by Covid. The students are selling raffle tickets for 2 prizes of a side of lamb each with the proceeds going to a local family in need. Raffle winners will be announced at the 12/10 game against Haxtun. You do not need to be present to win. Contact an FFA member for purchase of tickets or buy a slice of pizza from us at the game. A special thank you to Perry and Lisa Campbell for donating their delicious show-quality lamb!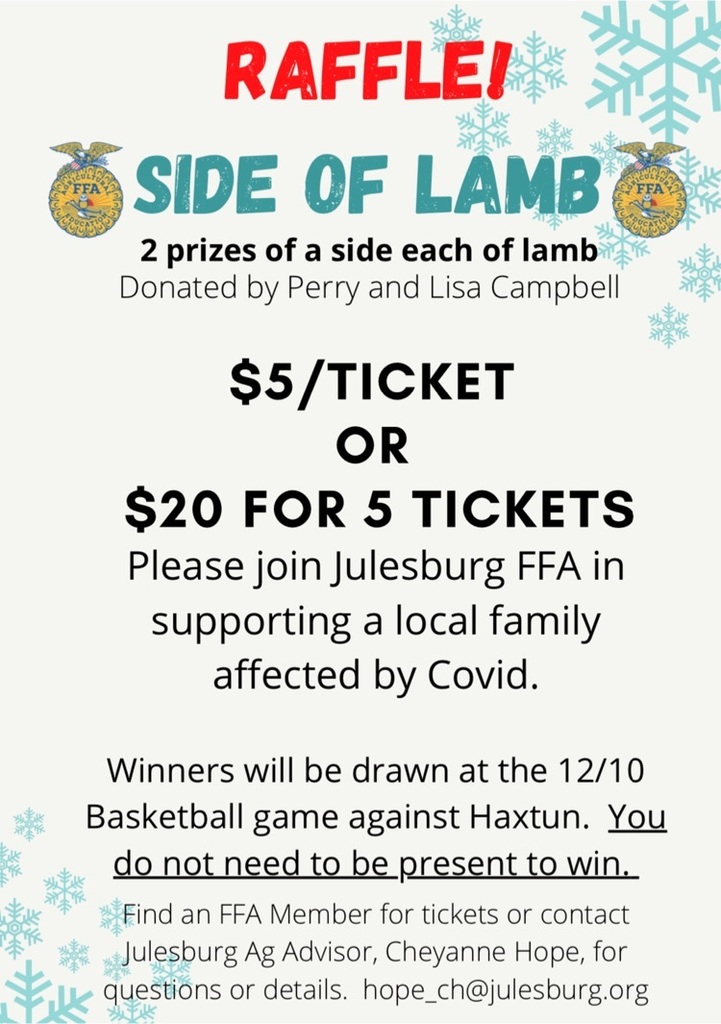 JSD Food Service Menu for the Week of December 6th...
Art students have begun working on their semester finals. They are researching, writing, creating and presenting information on a famous artist. They are hard at work!

Julesburg Elementary School Student Council enjoyed passing out candy canes at the Parade of Lights. Spreading joy with smiles, candy, and friends always makes the holiday season brighter.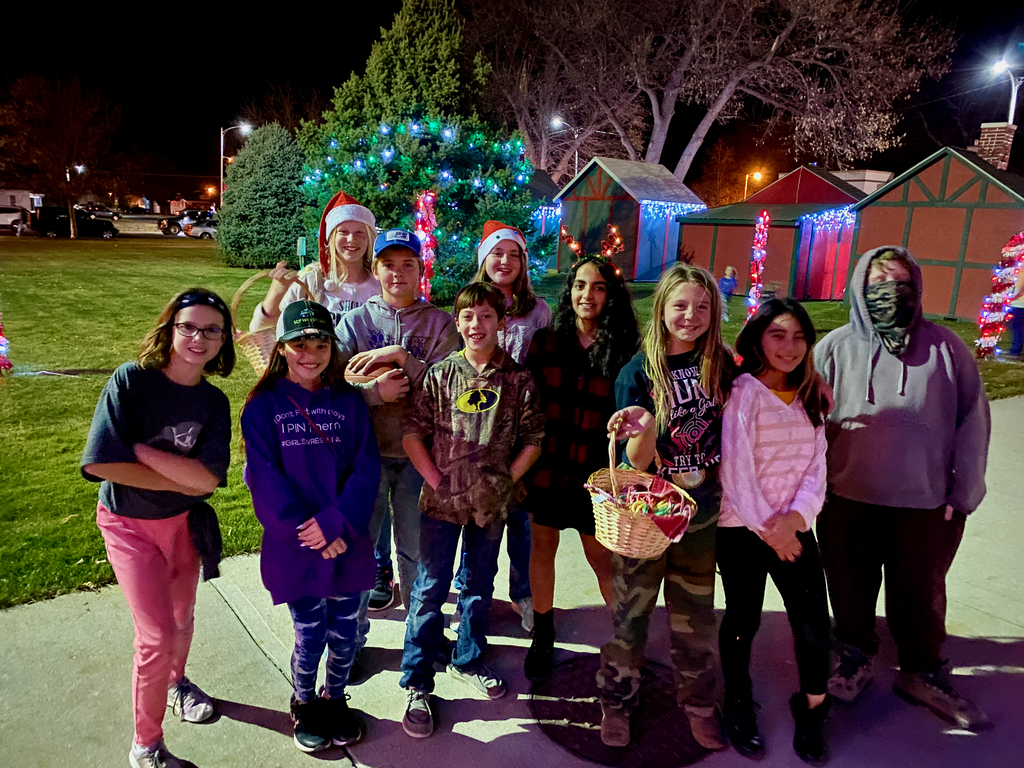 Julesburg Elementary School Student Council is doing a Holiday Helping Coin Competition and Donation Drive next week. Students will compete to earn an ice cream sundae party for their class to the group with the most money donated. Additionally, we are collecting donations of food and household items for Sedgwick County Human Services. This is a free will donation. No students are required to bring items to school. If your family is in need of items or food, please visit the Sedgwick County Human Services office at 118 W. 3rd Street in Julesburg. Items Needed for Donations to Sedgwick County Human Services: Non-refrigerated and non-frozen items Boxed food Canned food (veggies, fruits, soups, etc.) Boxed mixes Coffee Tea Toothpaste Toothbrushes Hygiene products Laundry detergent New Items: Socks Blankets Hats Gloves Note: Please do not donate used clothing at this time. Used winter coats in good condition would be accepted. Items will be collected in classrooms and donated at the end of the week. If you have any questions about the donations, please contact Mrs. Dickey by phone at the school or email.
dickey_ta@julesburg.org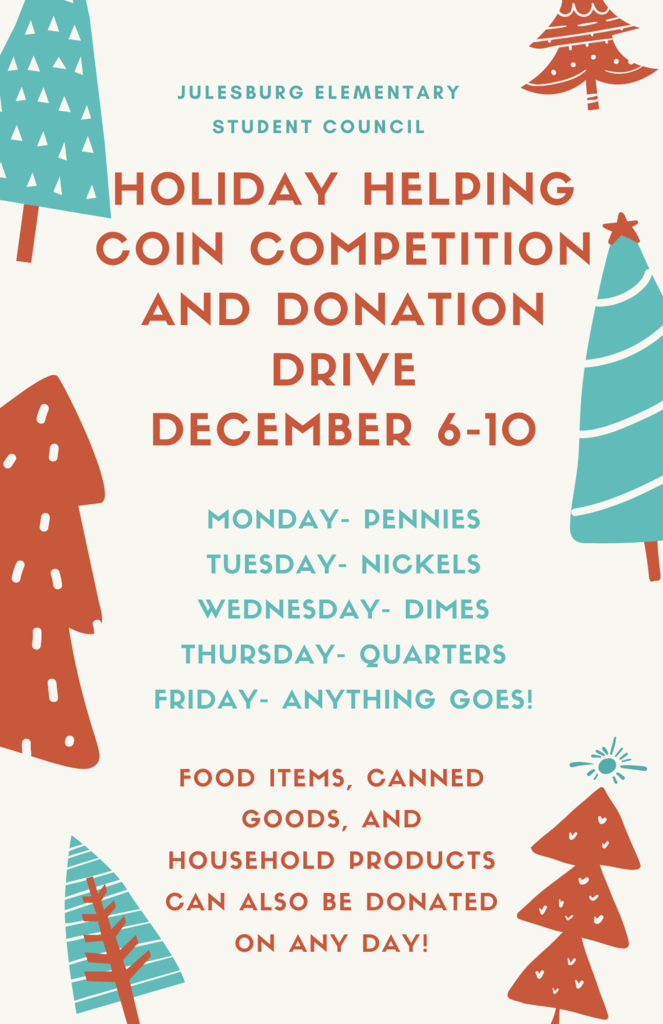 The Julesburg School District will provide meals during Christmas Break for families who sign up. All meals will be distributed on Friday, December 17th. Please click on the link below for more detailed information. Link:
https://forms.gle/v2ndMKMaxYGZxSMJ8

Student Council working hard to help spread holiday cheer at JHS! ⛄️🎄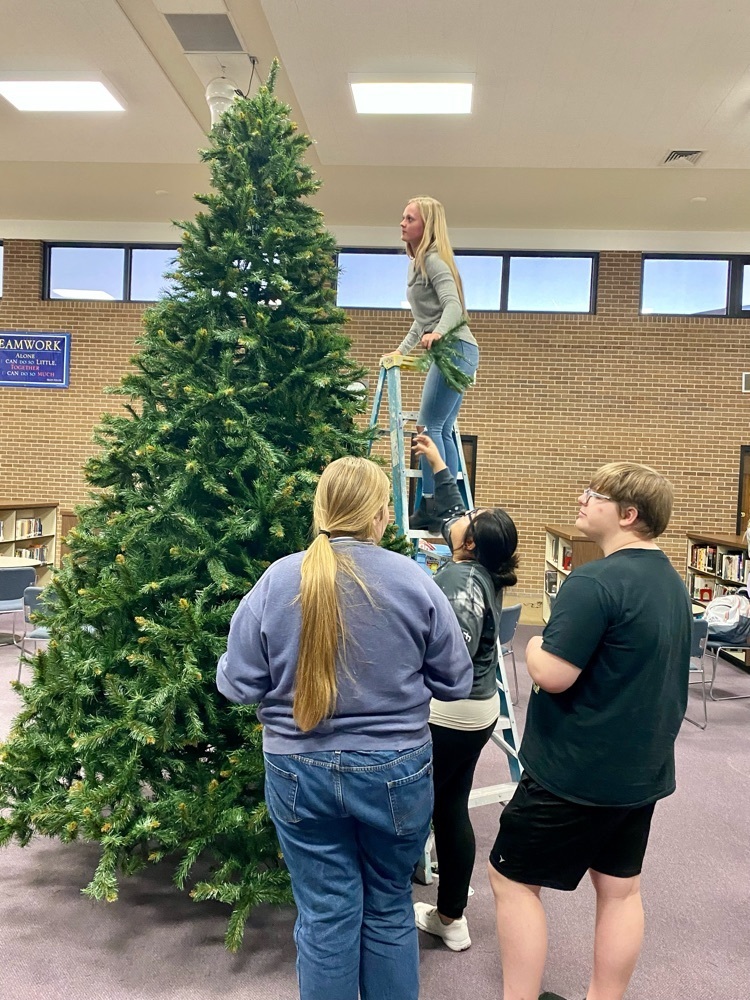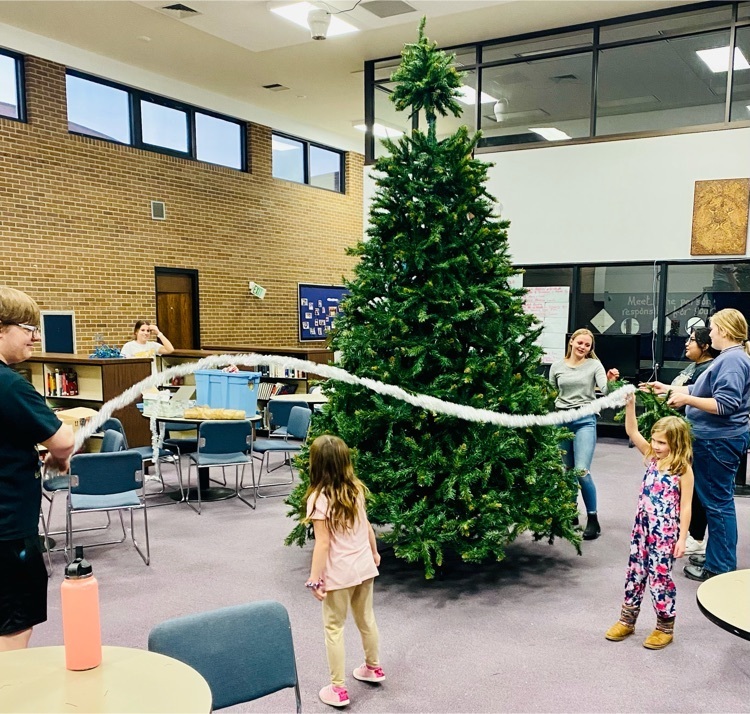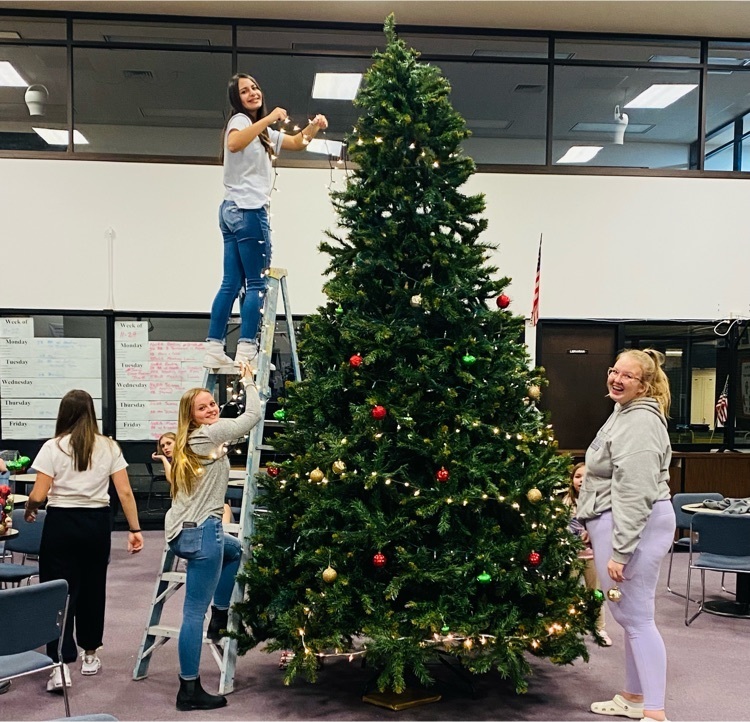 7th grade students are reading The Hobbit. Over the weekend they read about Gollum's riddles, so on Monday they worked in groups to solve a riddle in the library that led them to candy rings. We can't wait to read about Bilbo's next adventures!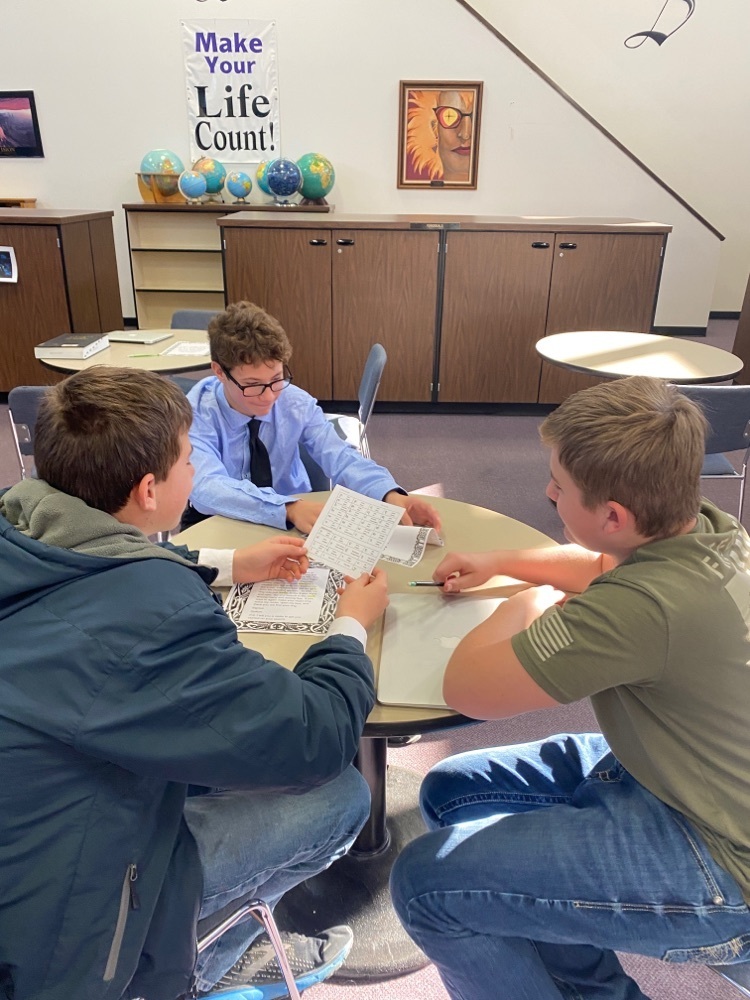 Pre-K makes letters with their body to get some movement in and help them recognize the different letters. We then discuss different words that start with that letter.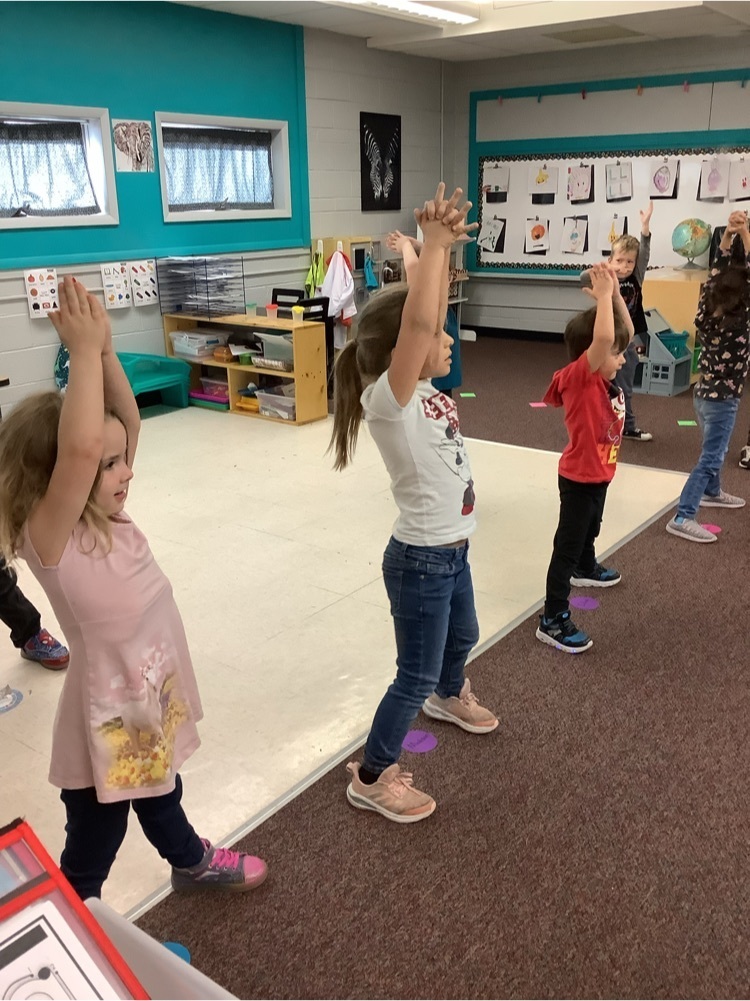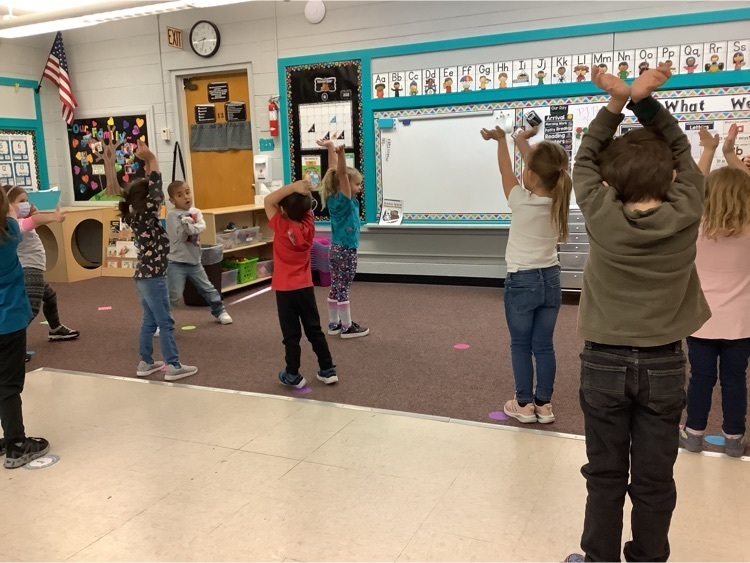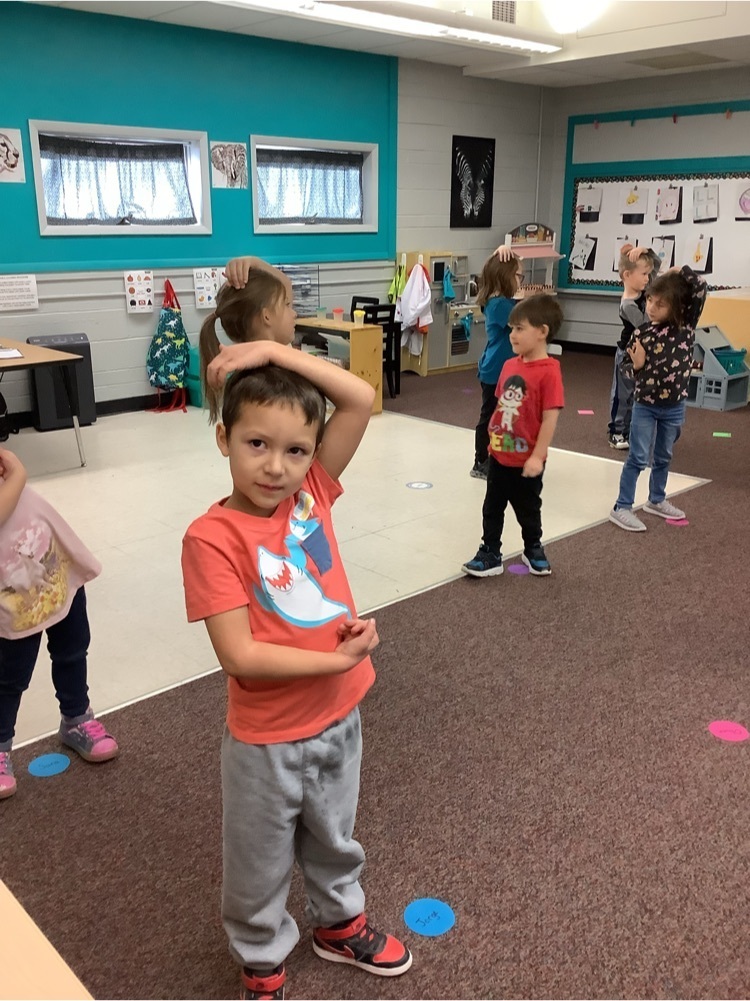 ⚠️SCHEDULE CHANGE⚠️ Please join the Julesburg FFA Chapter tomorrow night (11/30) in the JHS auditorium for our 1st Annual Speaking Night! Speeches start at 6 with desserts provided! Please see the schedule to see when students present as the time changed due to sports schedules.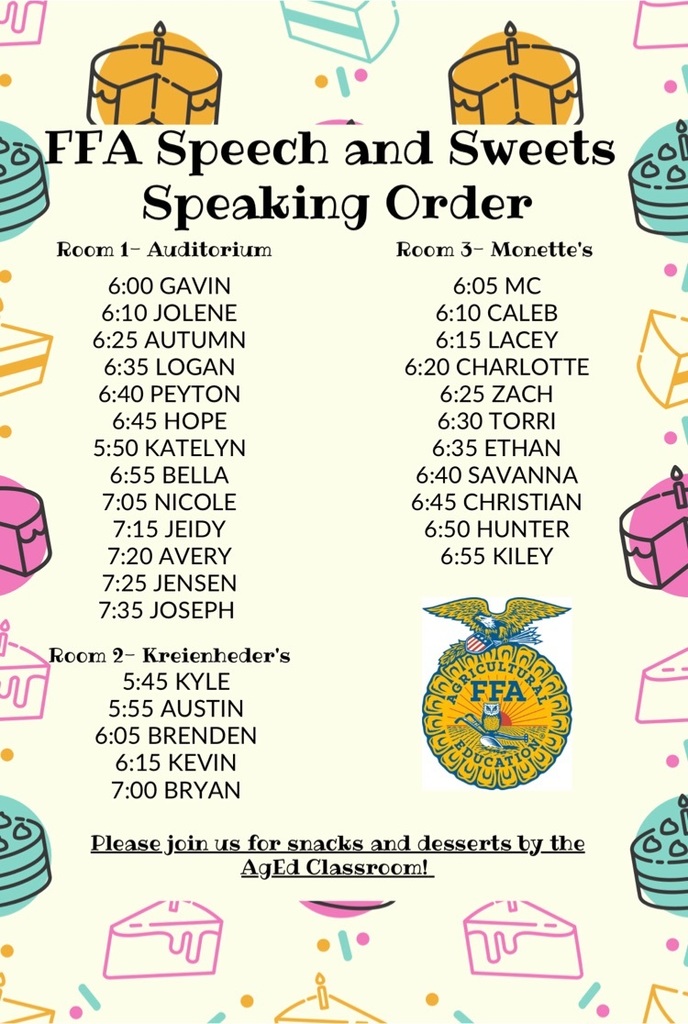 Just in time for Christmas!!!! . . . . The Julesburg High School Future Business Leaders of America is selling our gently used IPAD Air Computers for $50 each. The model number is MD785LL/B with 16 GB. These will be sold as is! Some batteries hold a charge, others need to be charged, and charging cords come with each IPAD. You have your choice of a FREE case as well – we have an adult style case and some children's cases. All sales are final. First come, first serve. Please respond to this post and a member of the FBLA Chapter will be in touch with you!! We accept Julesburg Bucks and cash.

Just a reminder: The Julesburg High School FBLA Chapter is teaming up with the Sedgwick County Health & Human Services to conduct a winter coat and blanket drive for those in need. Please set aside your gently used, clean coats, and blankets. You are welcome to call the Julesburg High School to schedule a pick up and a member of the FBLA Chapter will return your call to schedule! Or you are welcome to drop them off at the Julesburg High School during school hours or during any scheduled Jr. High or High School event, or send them with your students!!! Thank you for helping us, help others!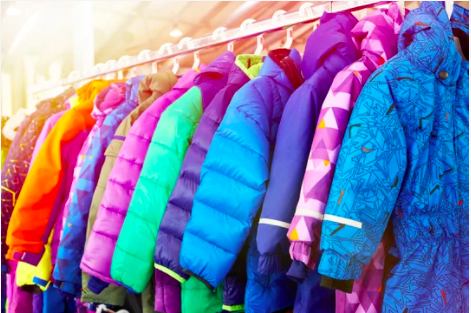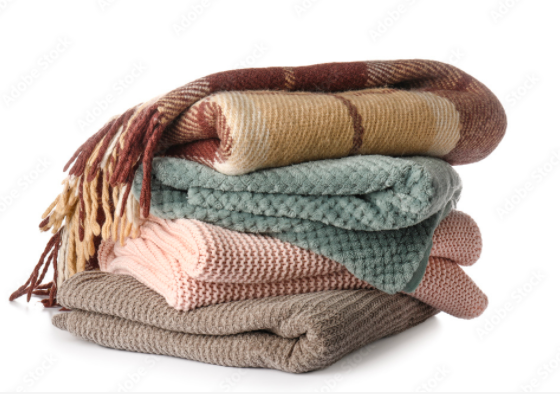 Third grade wrapped up their reading unit "Let Freedom Ring" we learned how historical places, documents, and symbols represent our nation. To close our unit, Mr. Jules Hoschouer and Mr. Phil Mollendor came in and taught the class how to properly fold the American Flag.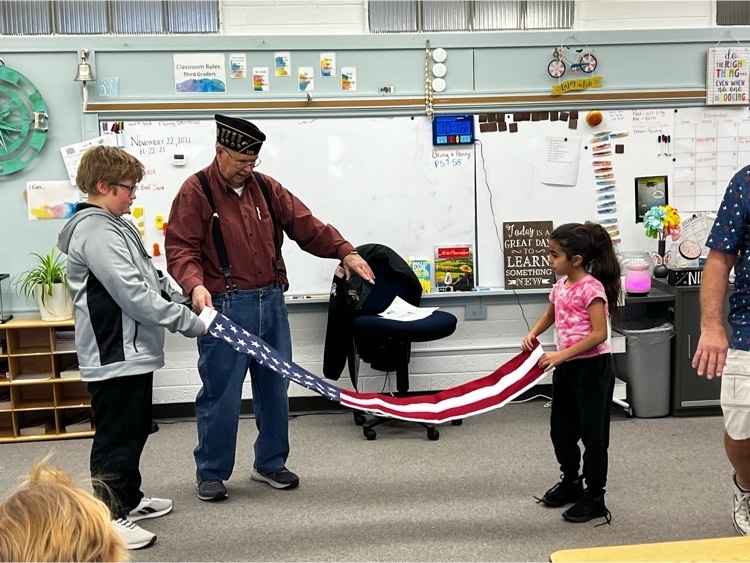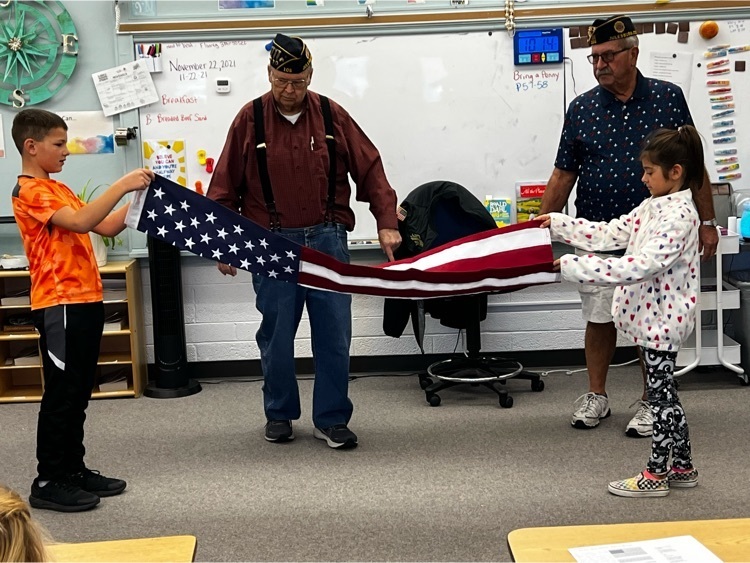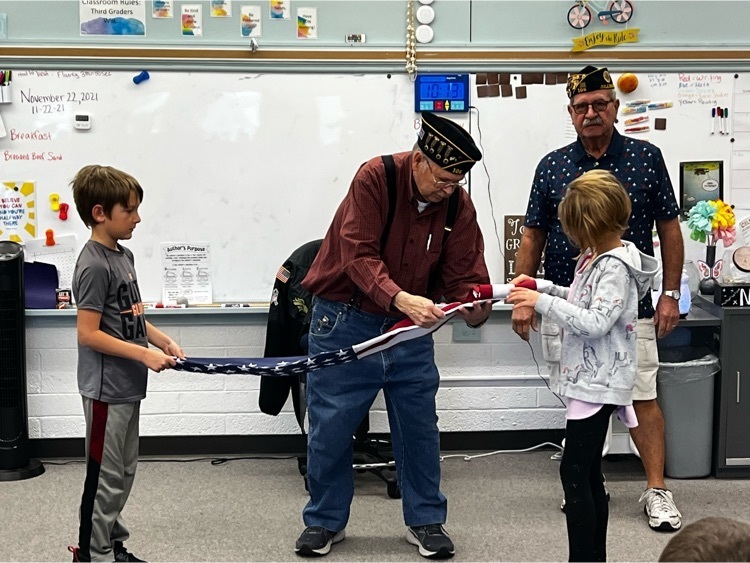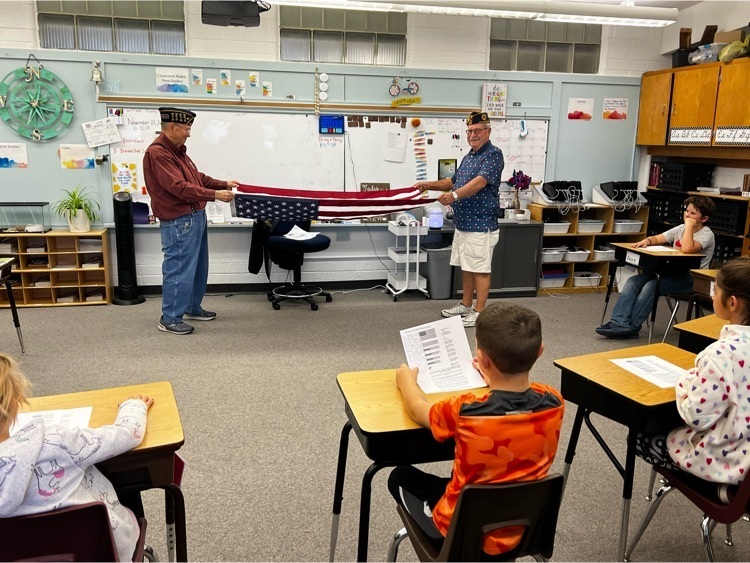 JSD Food Service Menu for the week of November 29th through December 3rd...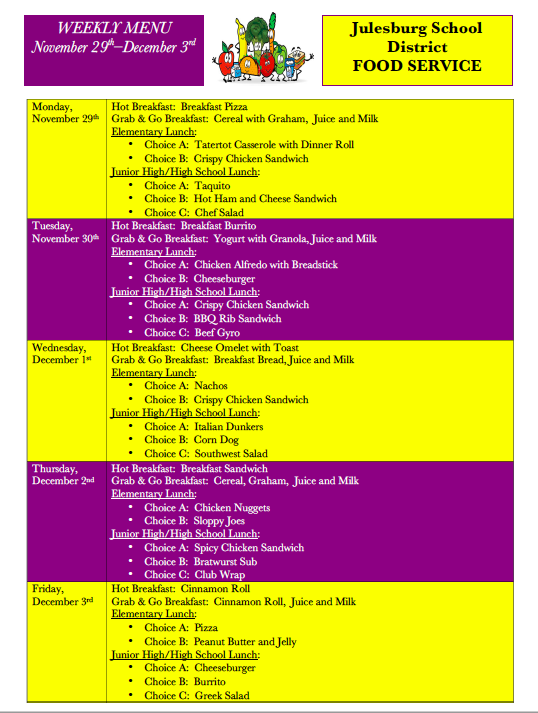 HS Art students cleaned and painted the Angel Tree on the Nursing Home entry window. Let the season of giving begin!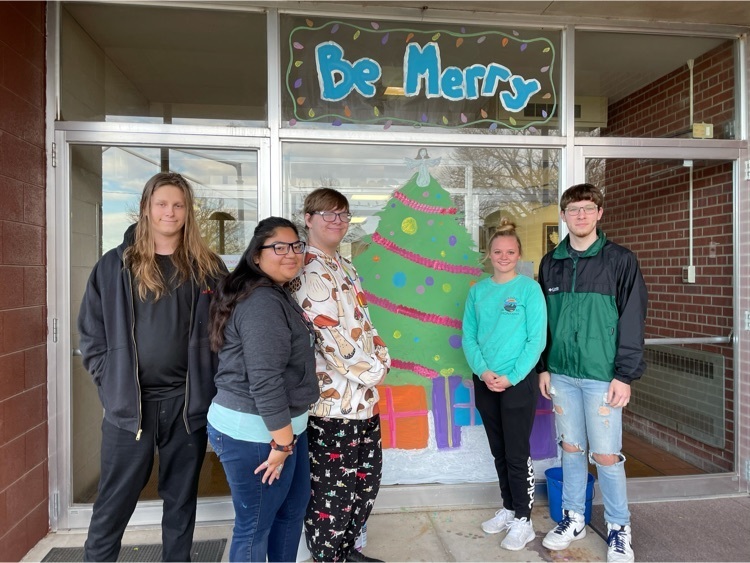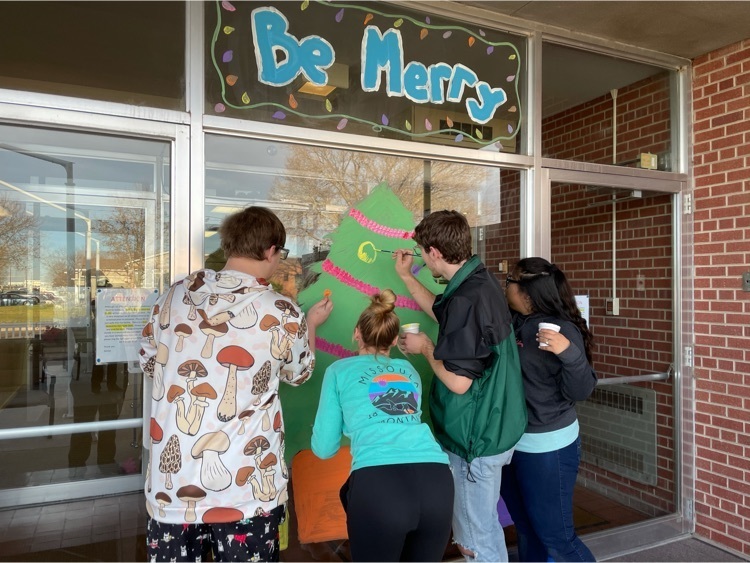 JES students enjoyed a fun Thanksgiving song in music class before going on break. The song was Gobble, Gobble by Matthew West. Check it out this Thanksgiving!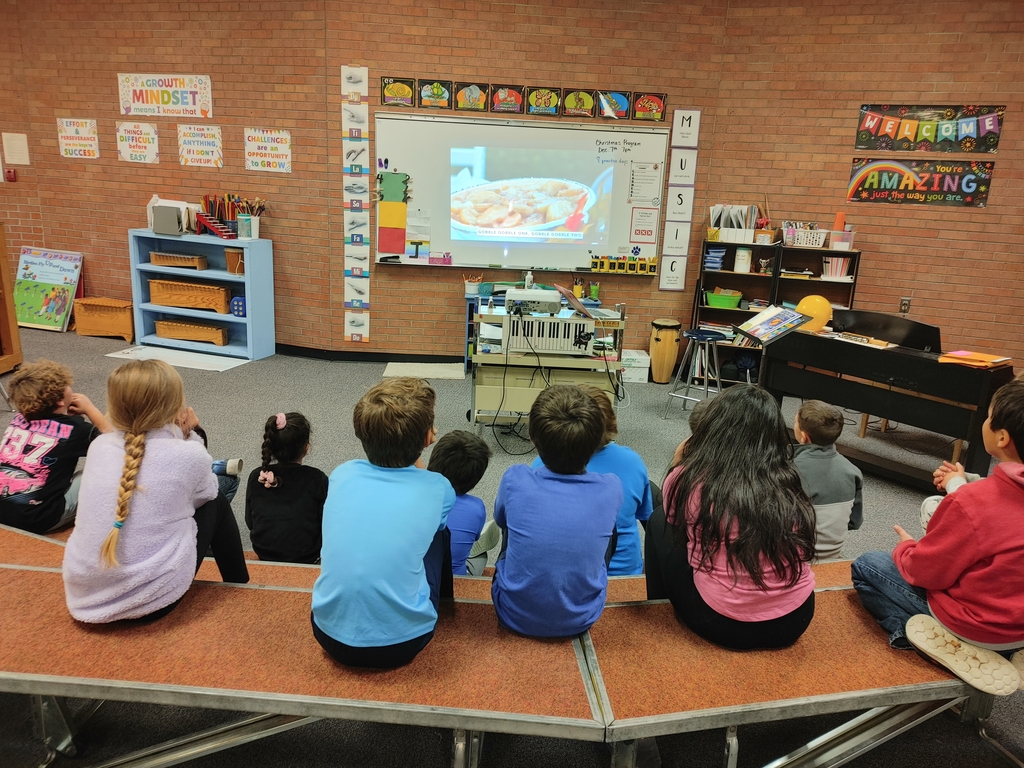 Kindergarten had an audience from Pre-K and 1st Grade to read their published ABC book to. They were excited to share their book with others!

Kindergarten had an audience from Pre-K and 1st Grade to read their published ABC book to. They were excited to share their book with others!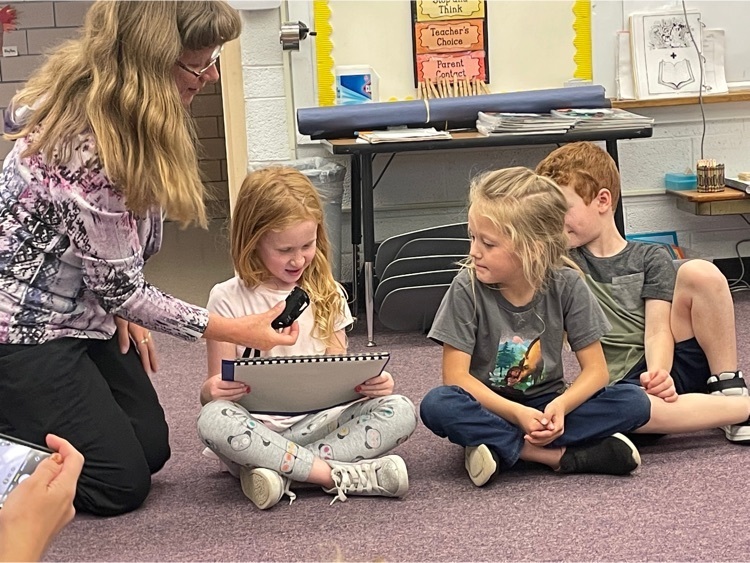 Kindergarten had an audience from Pre-K and 1st Grade to read their published ABC book to. They were excited to share their book with others!