8th grade students worked on experimental probability by rolling a dice 60 times! Students shared the probability of each side of the die. How would this look like if they were to roll the dice 300 times?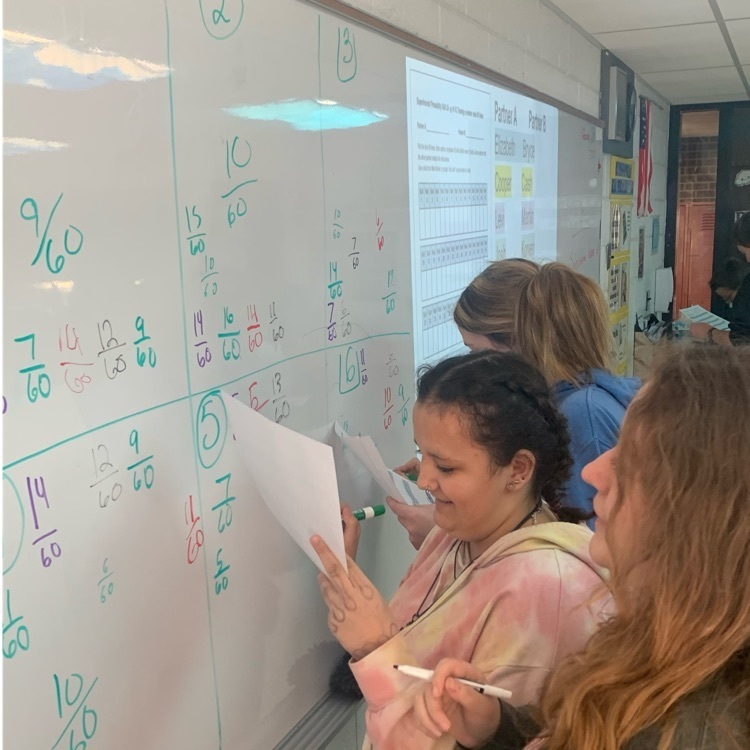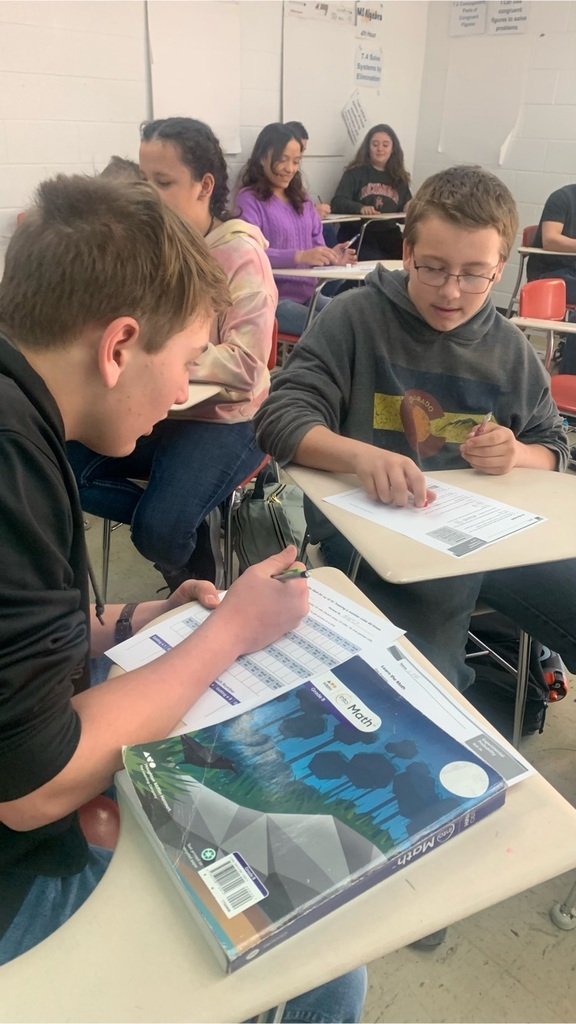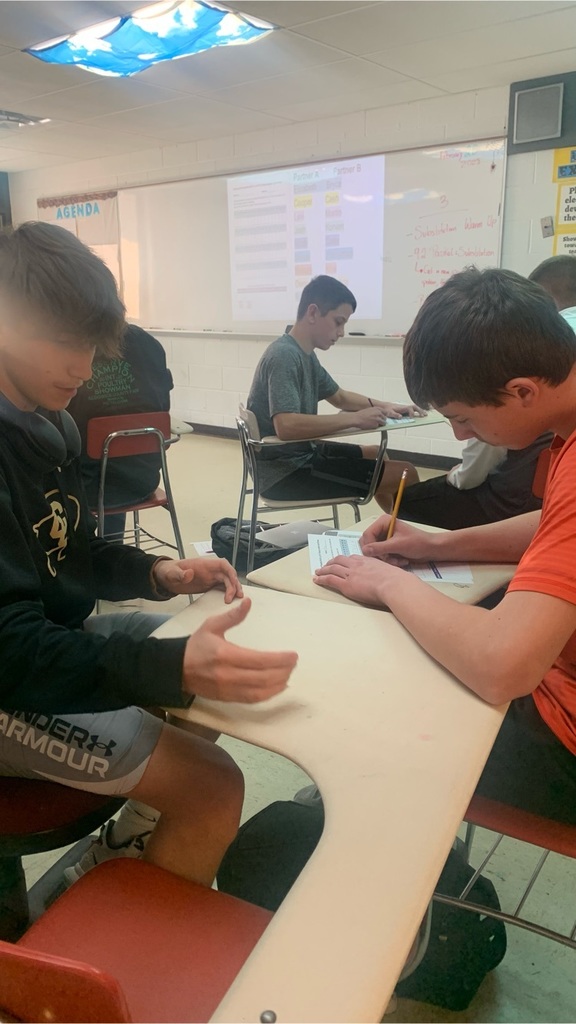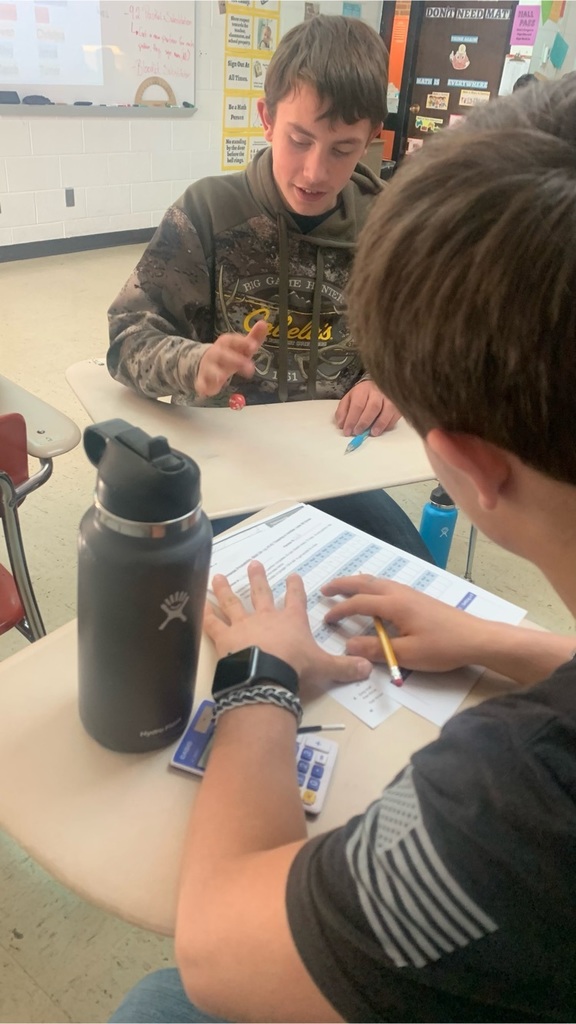 In honor of Dr. Seuss' birthday and Read Across America Day, JES Students were visited by some special guests. The Julesburg High School Student Council shared some wonderful Dr. Seuss stories with our students. Thank you so much JHS Student Council - we can't wait to have you back!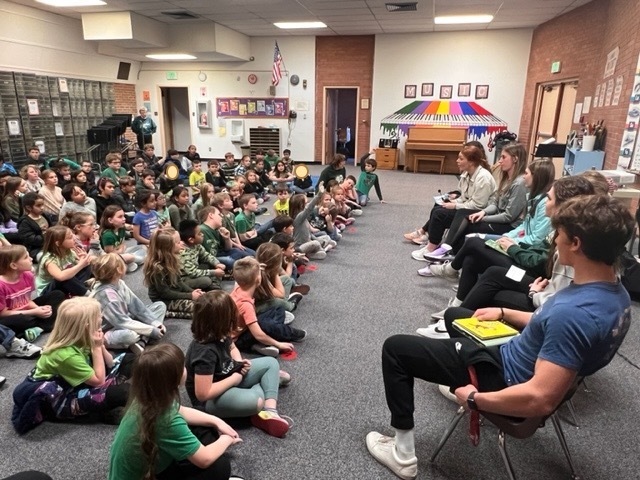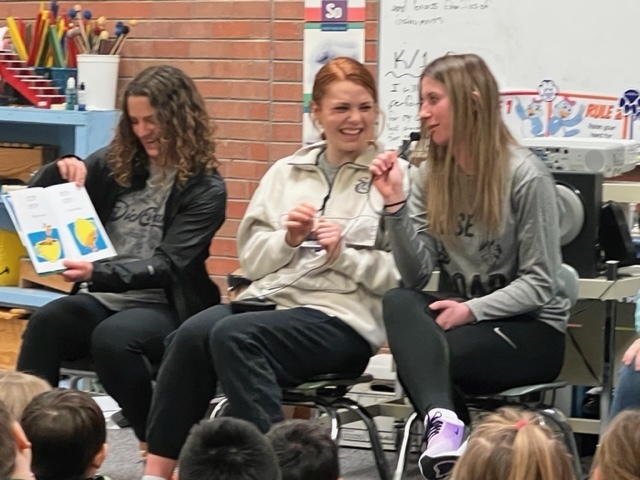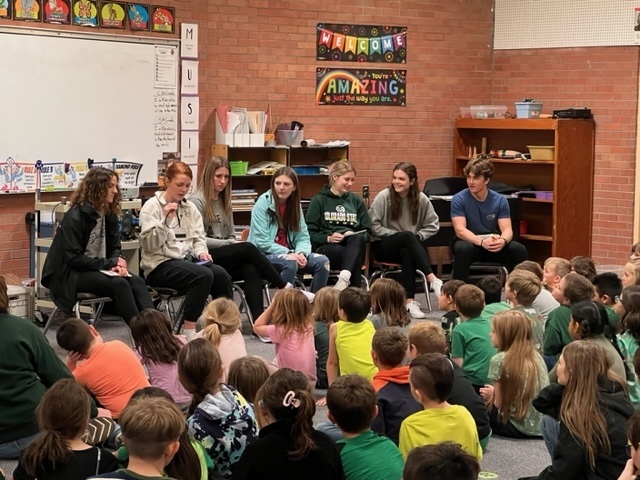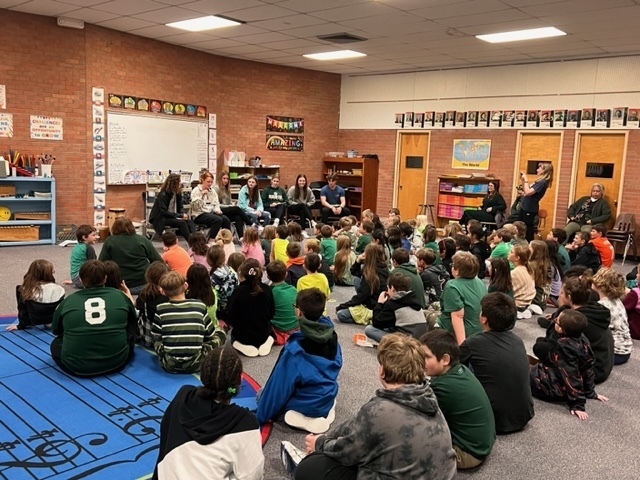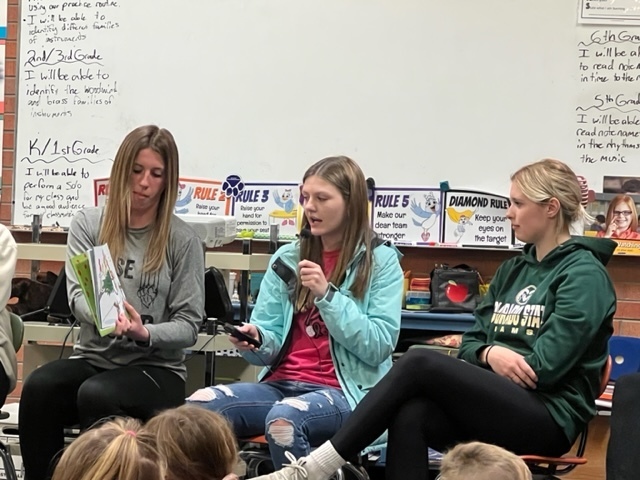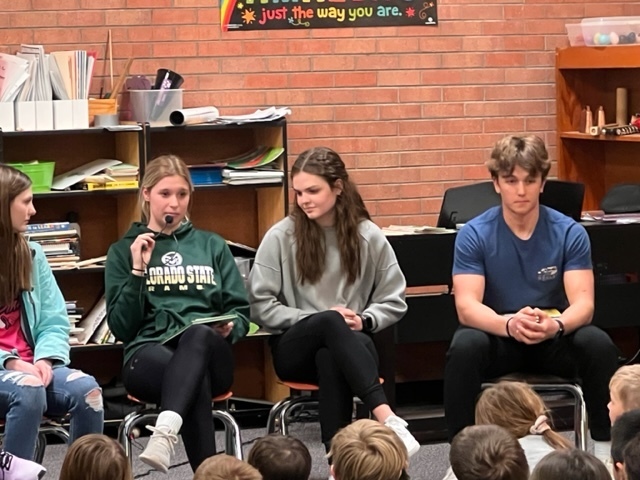 Kindergarten would like to wish our Lady Cougars good luck! 💜🏀💜🏀We had fun working on a poster for them. Thank you to Mr. Sanabria for making the letters.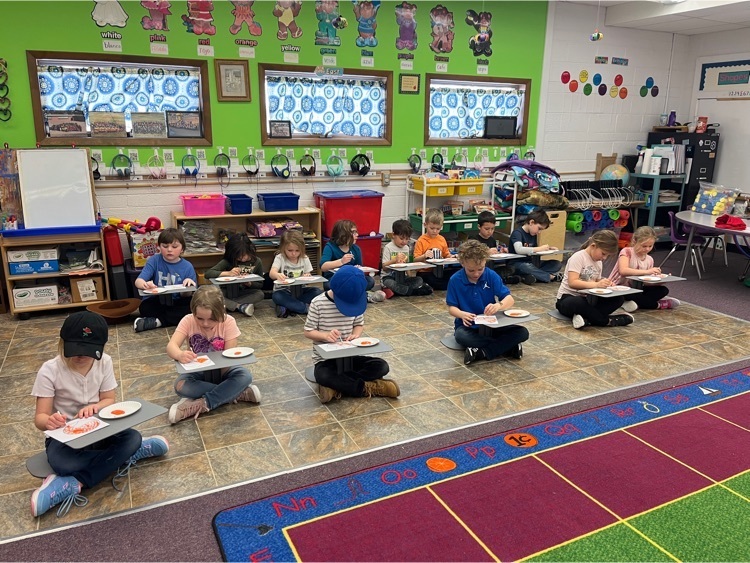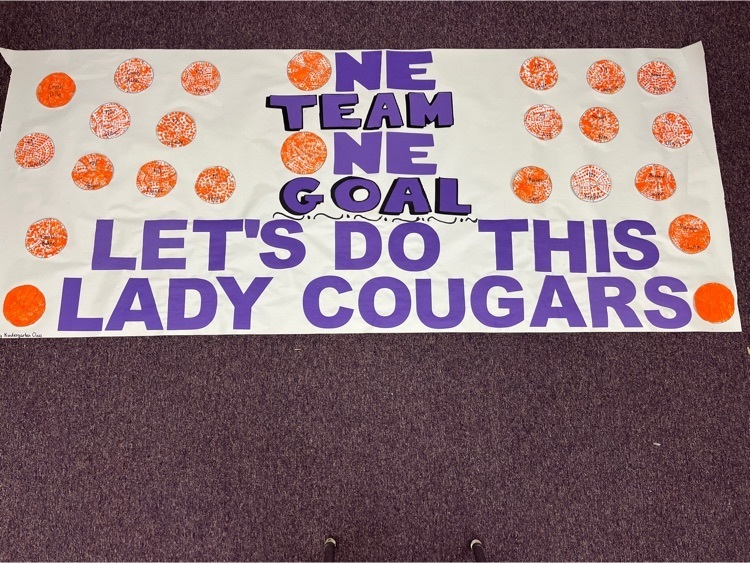 Kindergarten enjoyed having the 7th Period Art high school art class over today to do a green eggs and ham art project.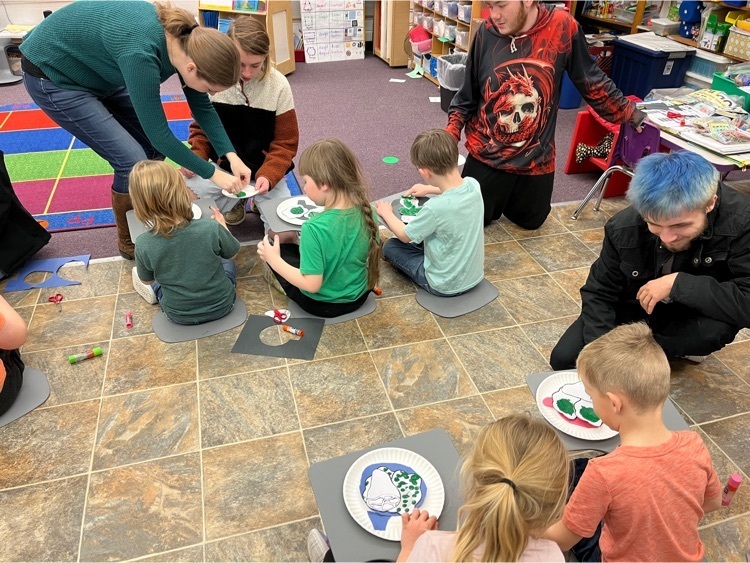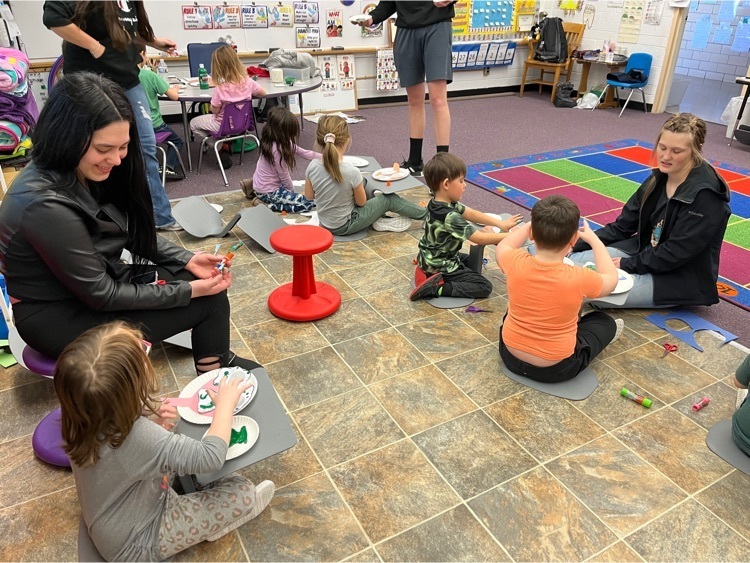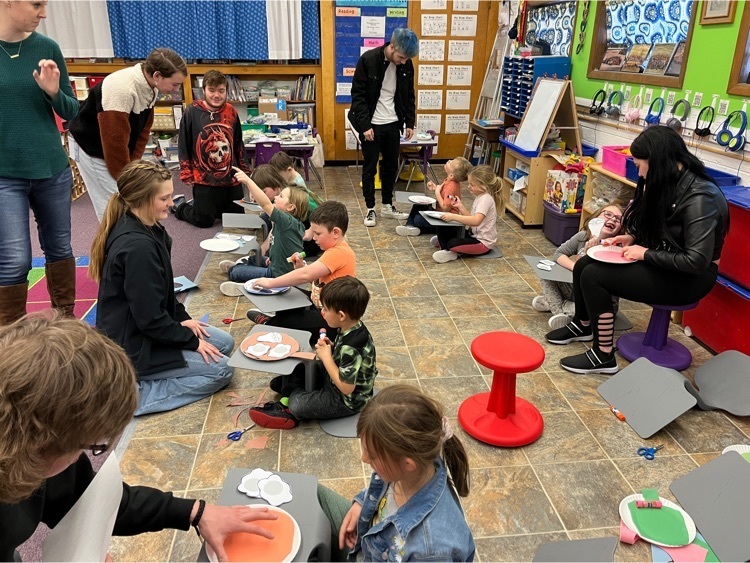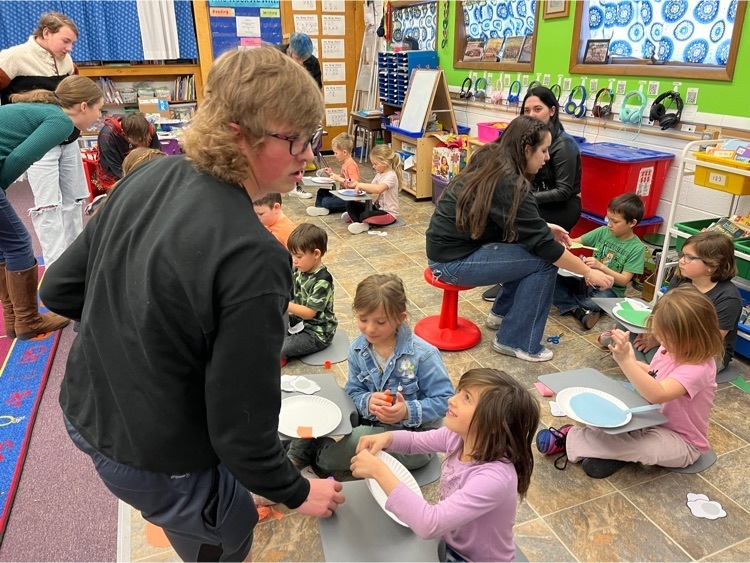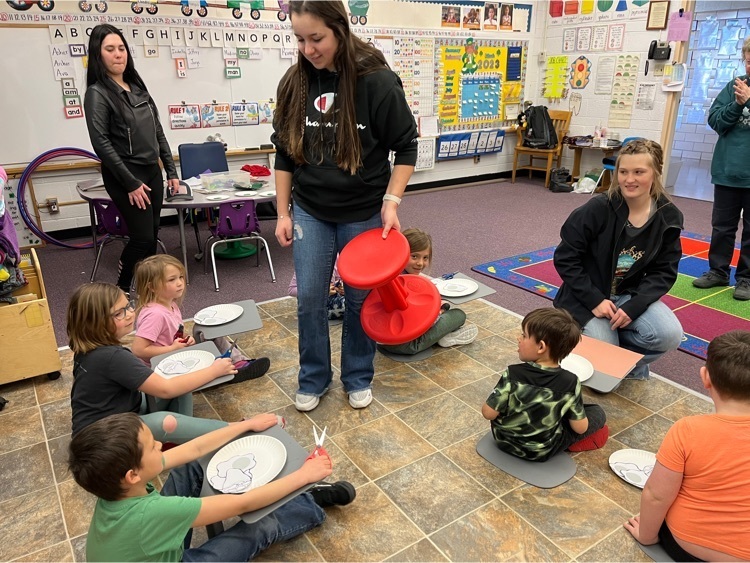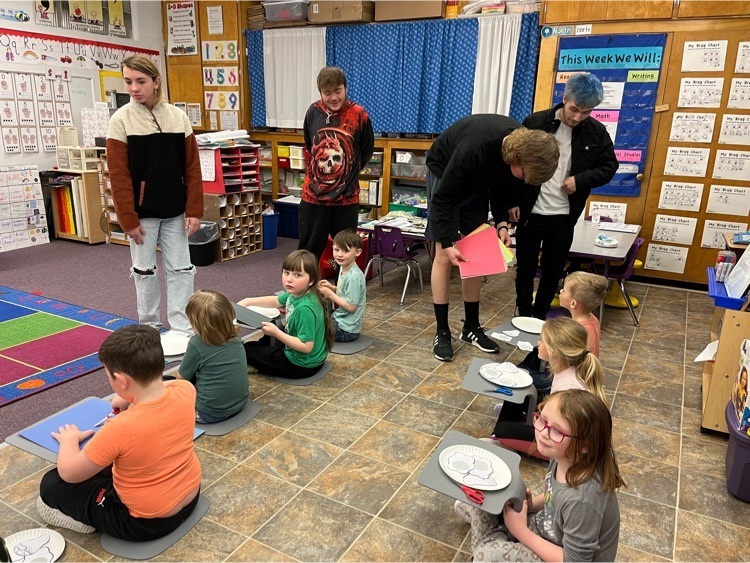 Wear your white for Friday's Regional basketball game in Julesburg at 5:30!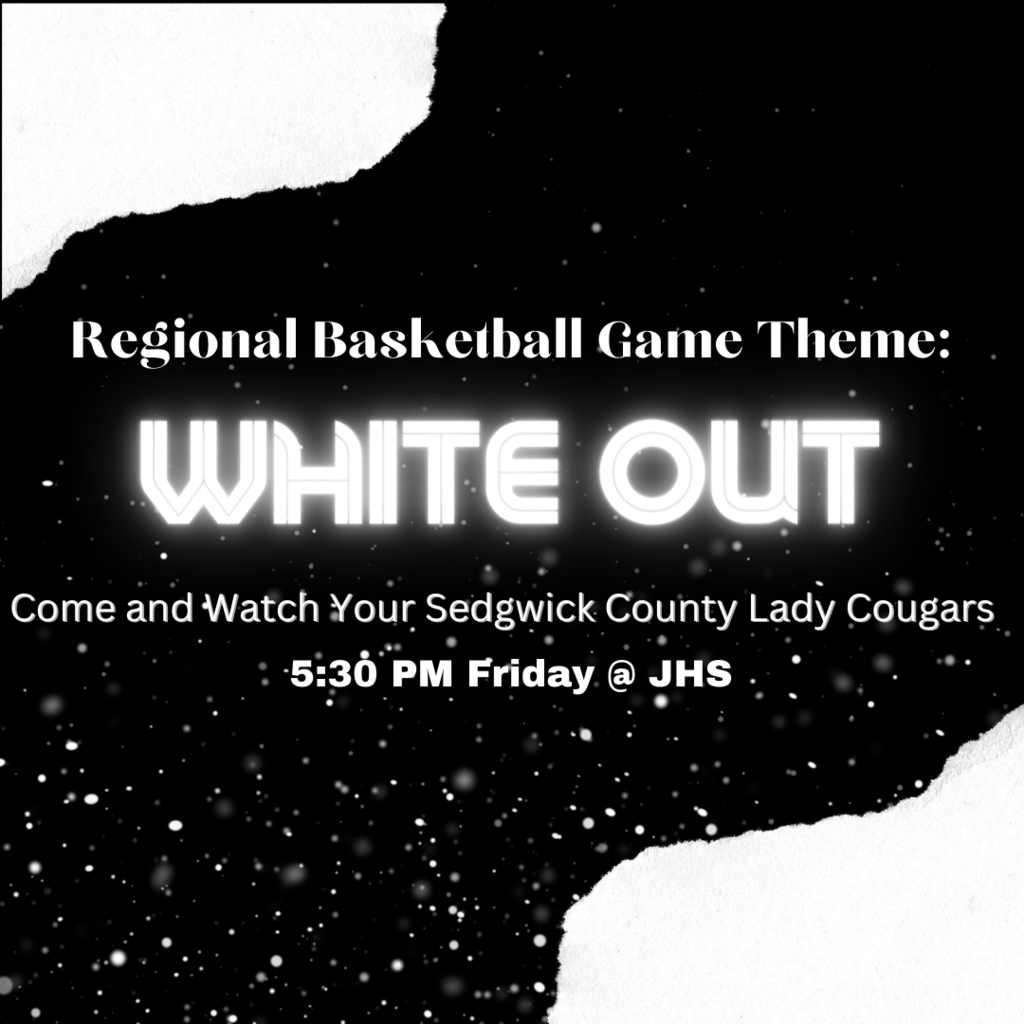 Second grade would like to wish the Lady Cougars good luck in their regional play this weekend. If you can't read the poster it says, "I know I play like a girl, try to keep up!" Go all the way Cougars! Special thanks to Mr. Sanabria and Mrs. Hoschouer for their help and ideas to complete the poster.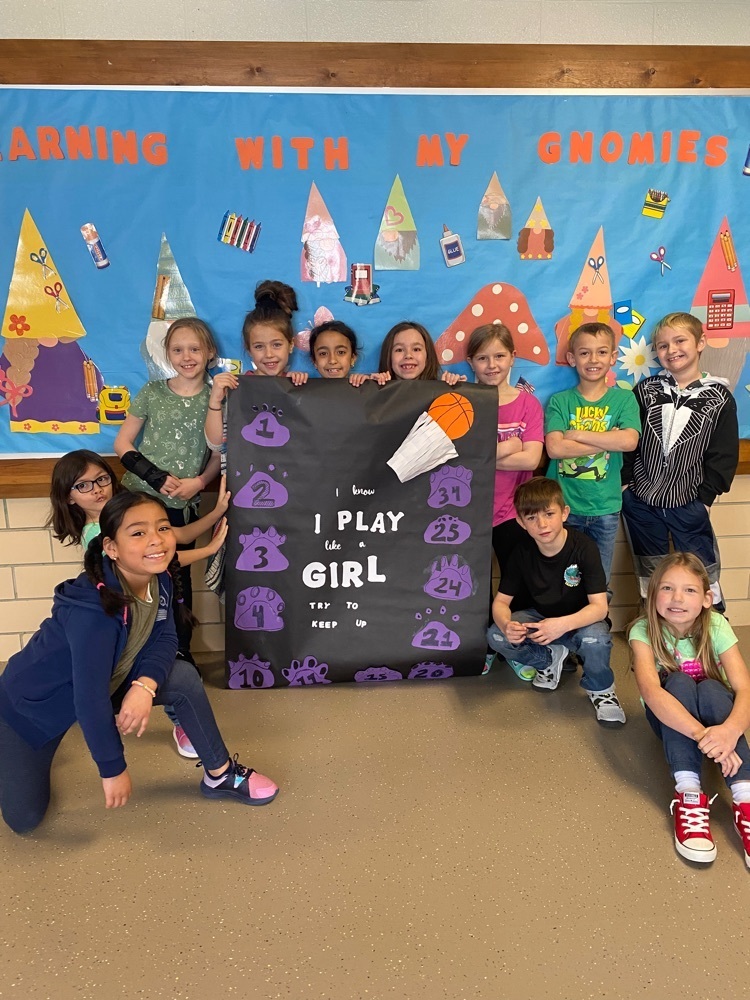 Who needs to skate at Rockefeller Center when we have a perfectly good rink in our own school yard? Second and Third Graders loved skating on the frozen football field at lunch today.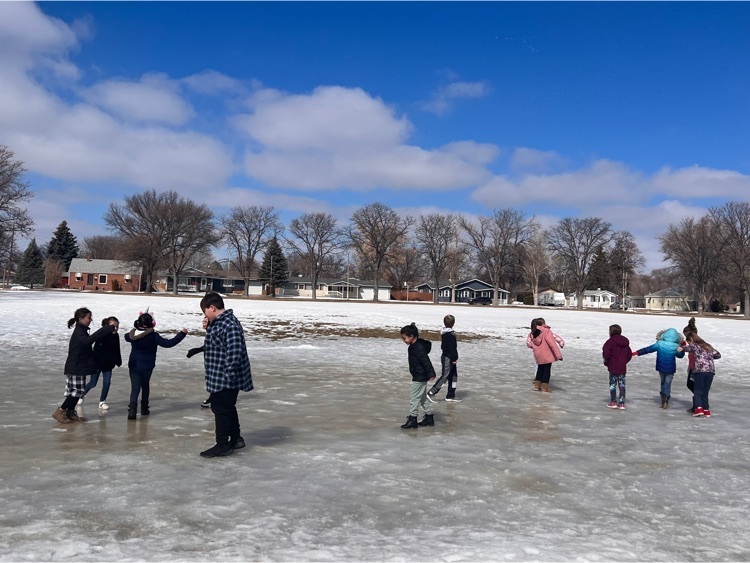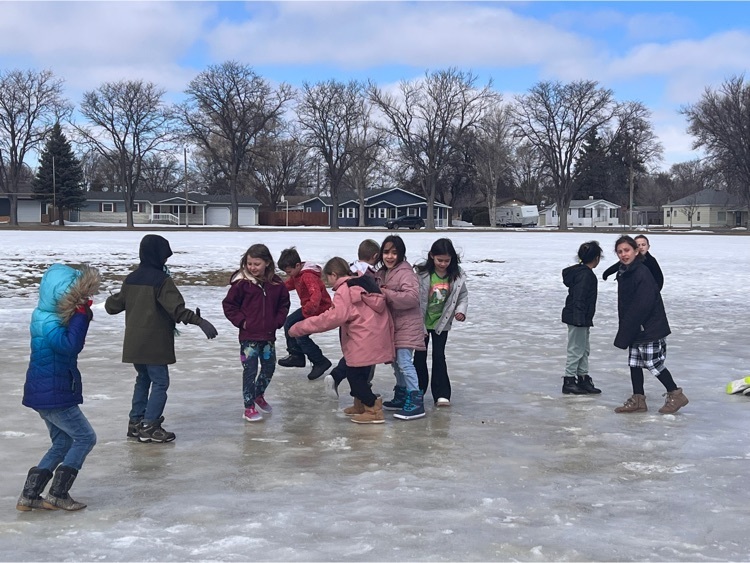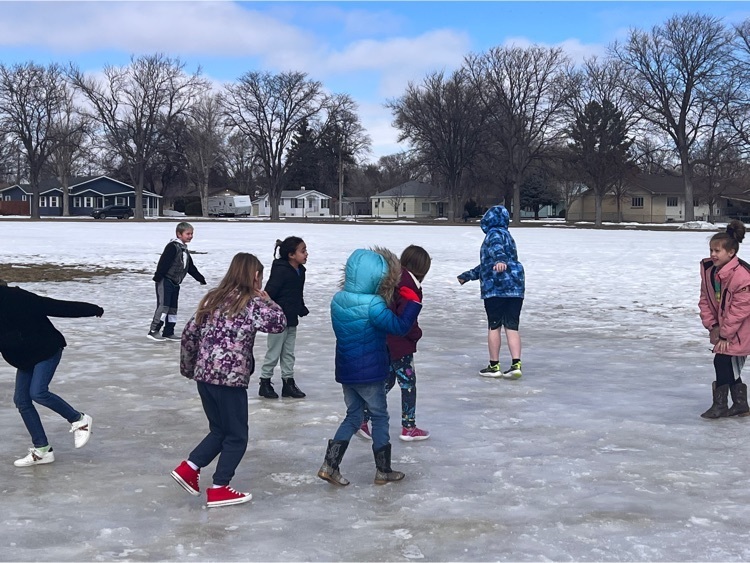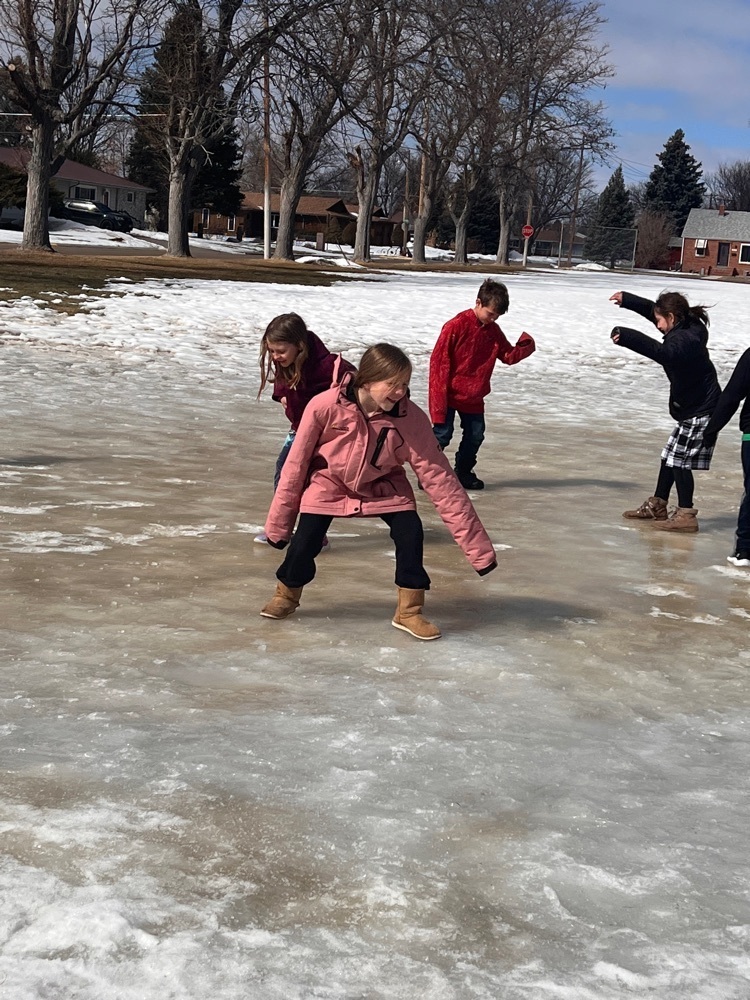 Third Grade has been learning about weather and instruments used in predicting and measuring it such as thermometers, anemometers, hygrometers, and rain gauges. This week we made a barometer to measure air pressure. Students will check and chart the air pressure each day over a week and see how it changes.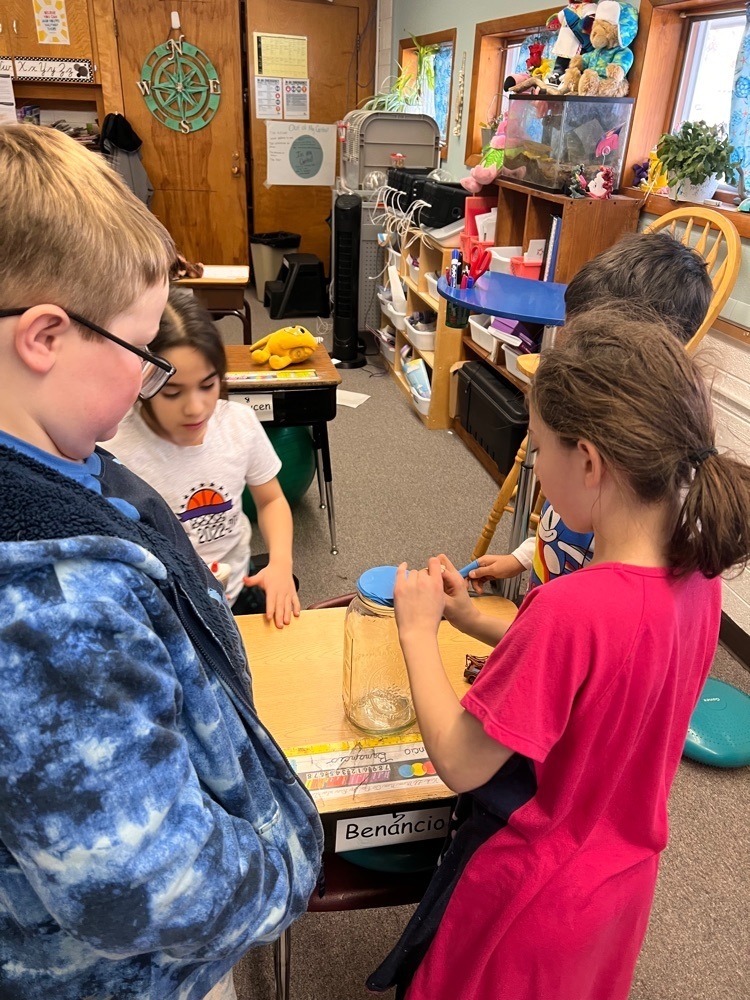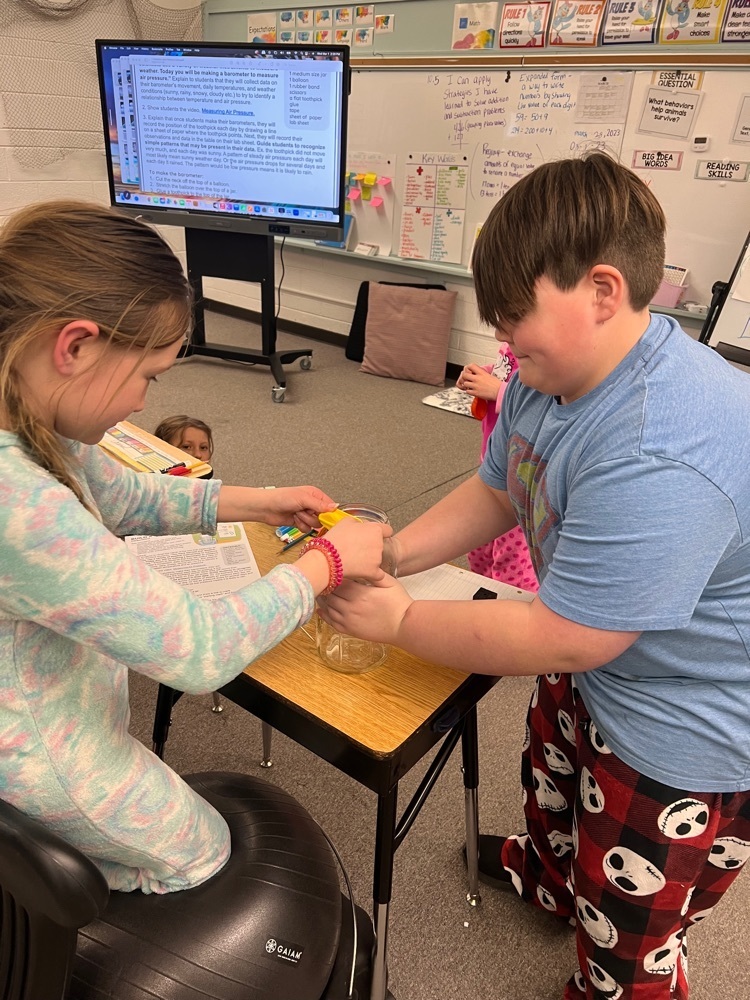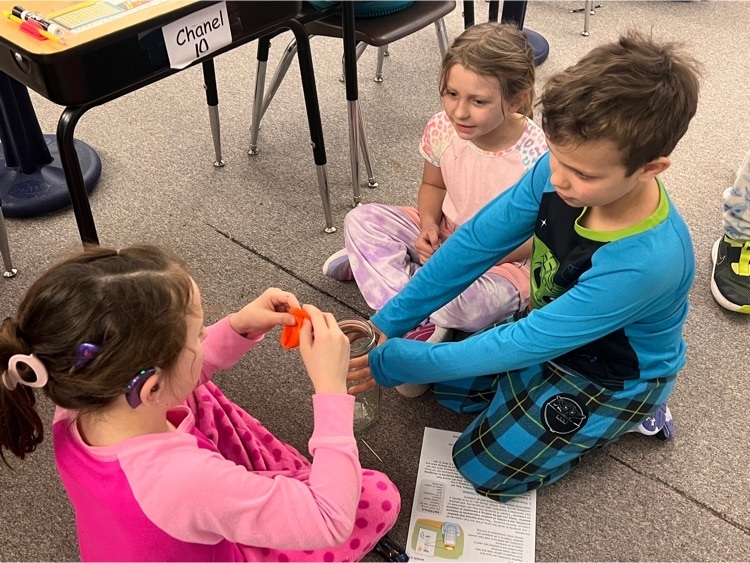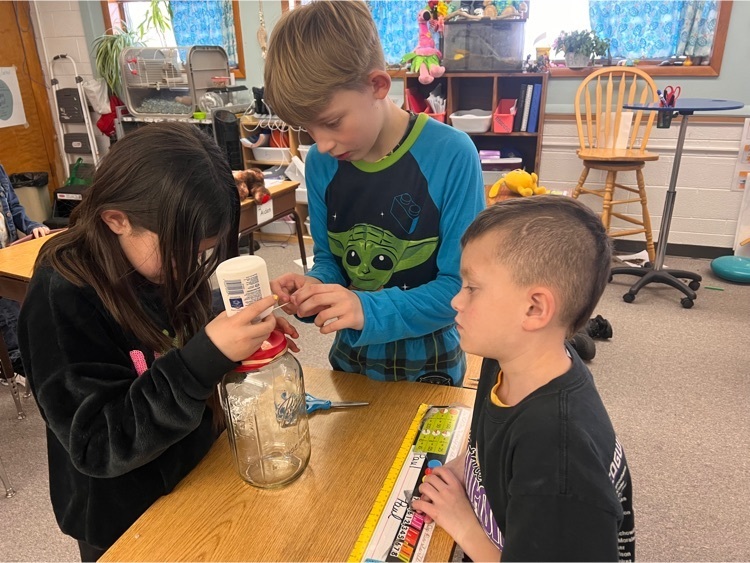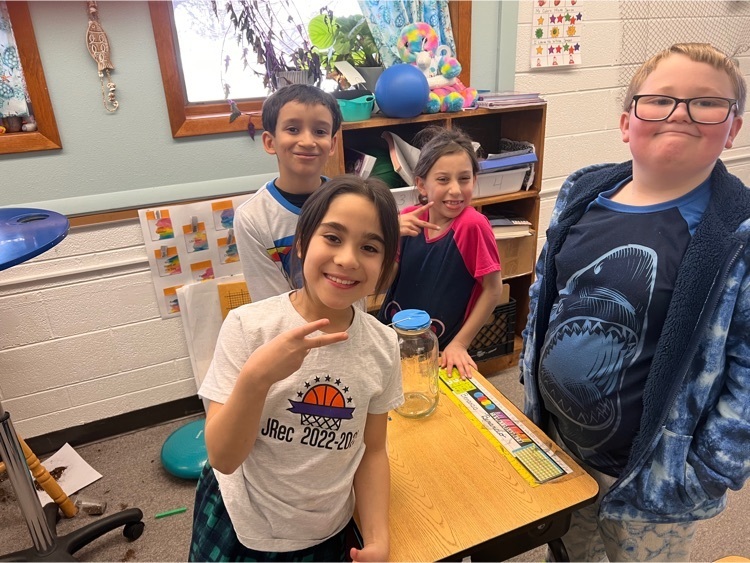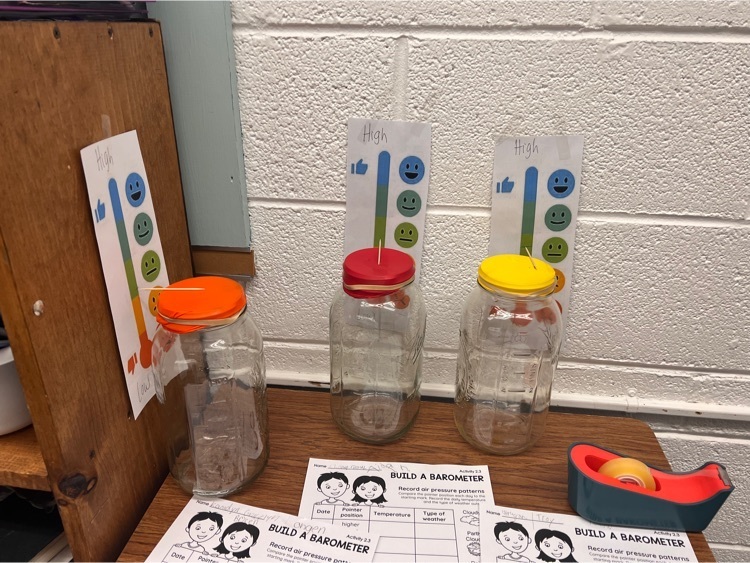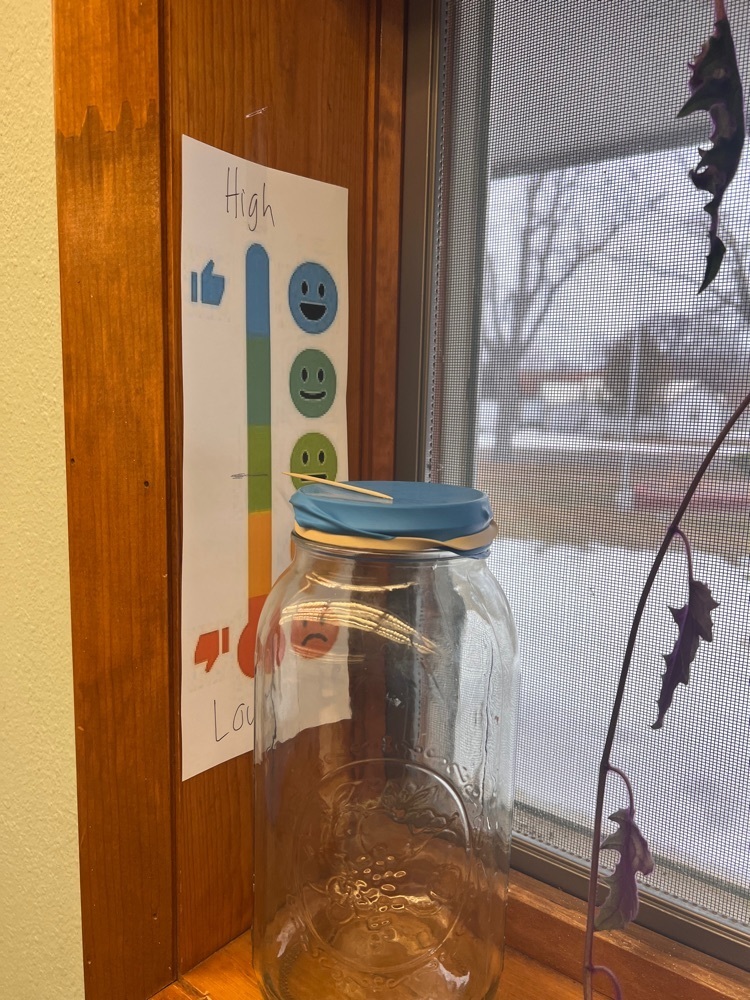 Jason Winter, instructor from Northeastern Junior College in the Applied Technology Department, spoke to our students at JHS today about the employment opportunities around Industrial Automation.  These jobs include: Programming robots & systems used in such businesses as Amazon and any mass production facilities, Wind Energy, & Solar Energy. Students are encouraged to attend one extra semester to get the full Industry Automation Certification which allows students to be able to be employed across the board. They offer paid internships through their wind energy program with Nextera.  Students are making $18 an hour through this program and this internship also suffices a required class for this program. Their goal is to employ you before you graduate through these programs. Program lengths . . . 18 months. Students got to try on the harness used to work on wind turbines.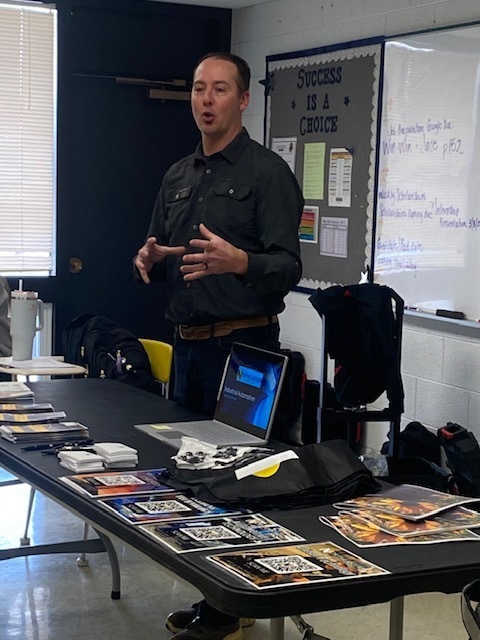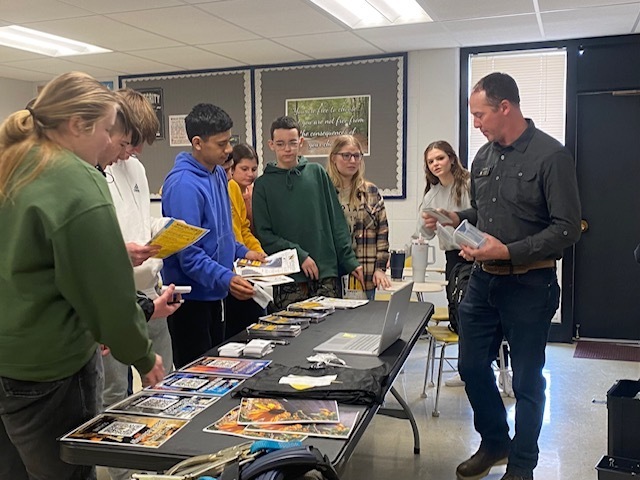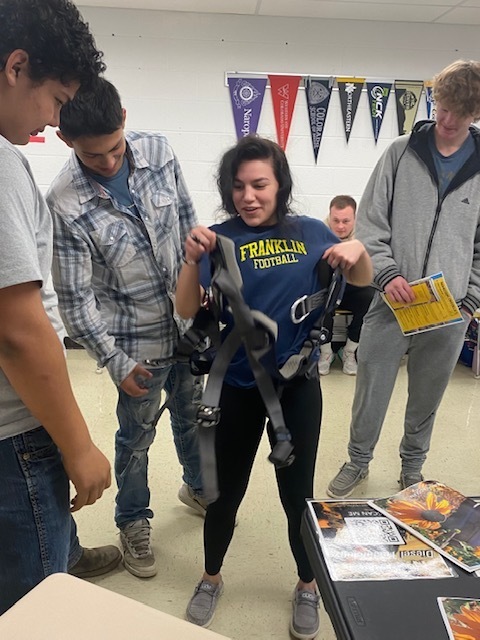 Students learn the difference between herbicides and pesticides. They also learn the uses for each.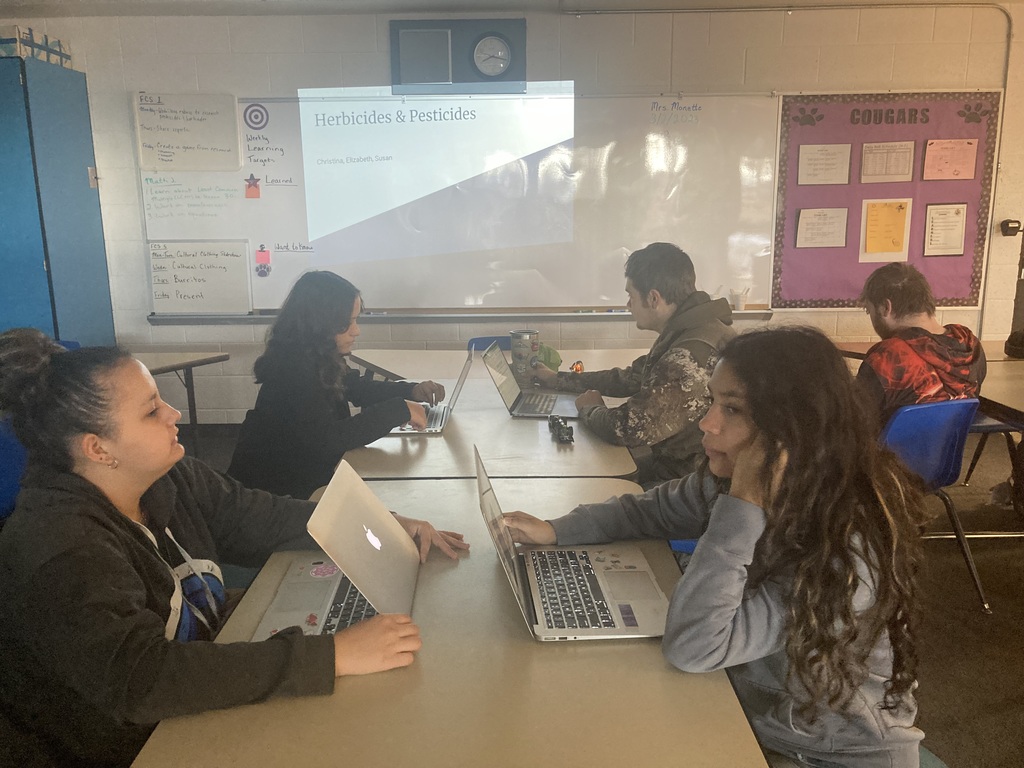 Attention all Sedgwick County Cougars in grades 7-12: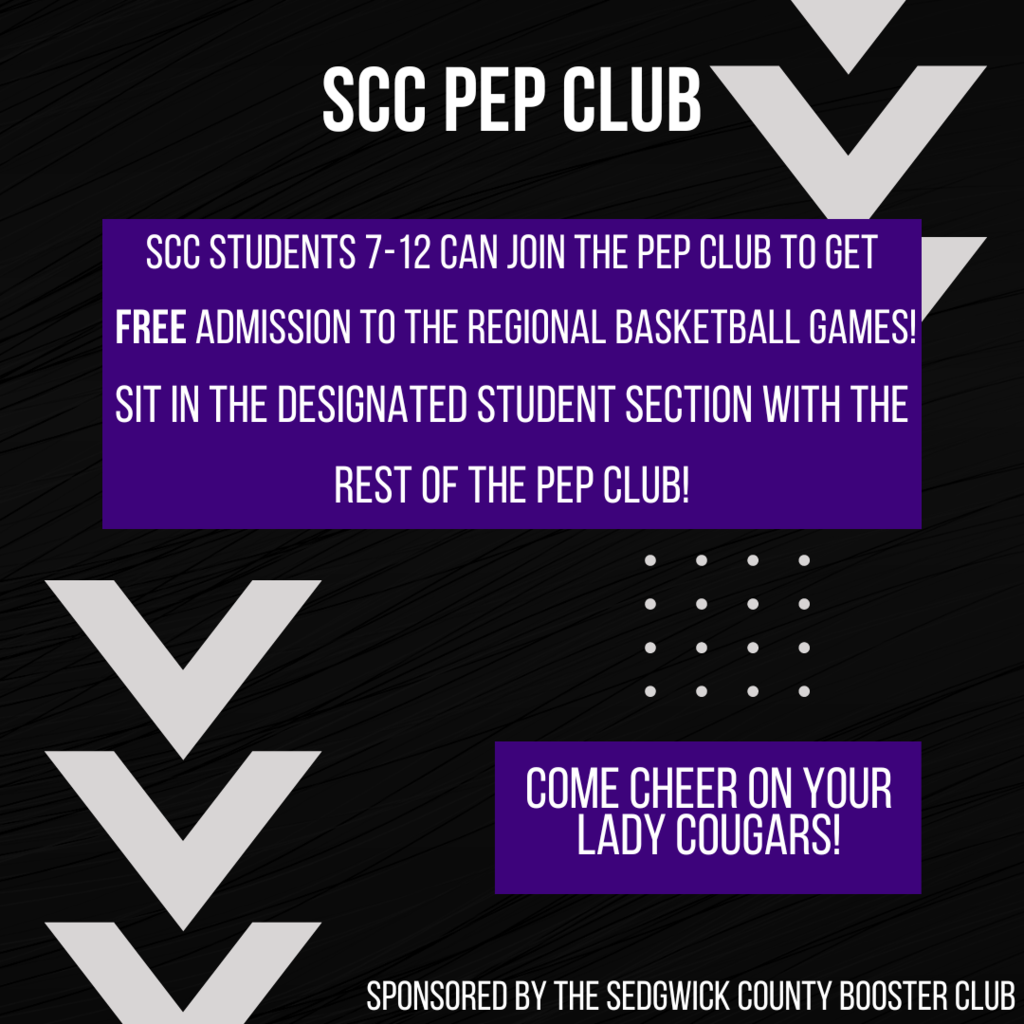 Collin Lechman and Jensen Renquist discussing a problem in their Pre-Calculus/Trigonometry course. Pre-calculus weaves together concepts of algebra and geometry into a preparatory course for calculus. This course focuses on the mastery of critical skills and exposure to new skills necessary for success in subsequent math courses. Topics include quadratic, exponential, logarithmic, radical, polynomial, and rational functions; matrices; and conic sections in the first semester. The second semester covers an introduction to infinite series, trigonometric ratios, functions, and equations; inverse trigonometric functions; applications of trigonometry, including vectors; polar equations and polar form of complex numbers; arithmetic of complex numbers; and parametric equations. Connections are made throughout this course to calculus and a variety of other fields related to mathematics. Purposeful concentration is placed on how the concepts covered relate to each other. Demonstrating the connection between the algebra and the geometry of concepts highlights the interwoven nature of the study of mathematics.

Kindergarten played "Quiz, Quiz Trade" today to practice their doubles facts.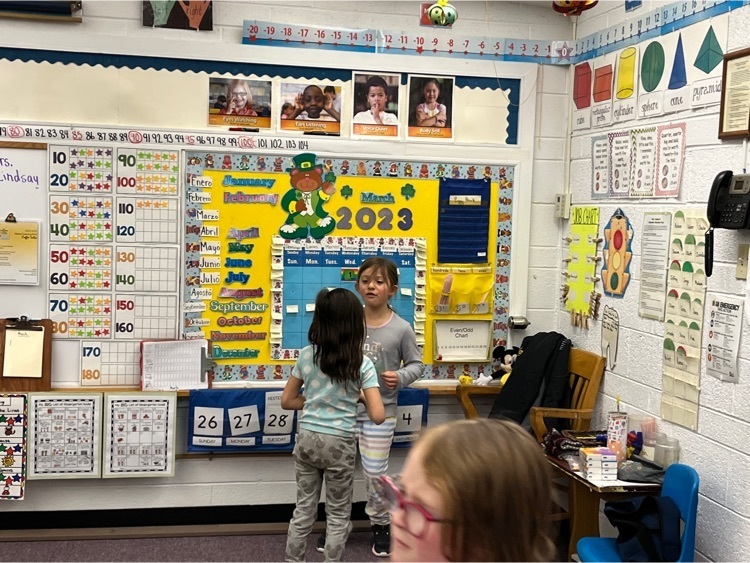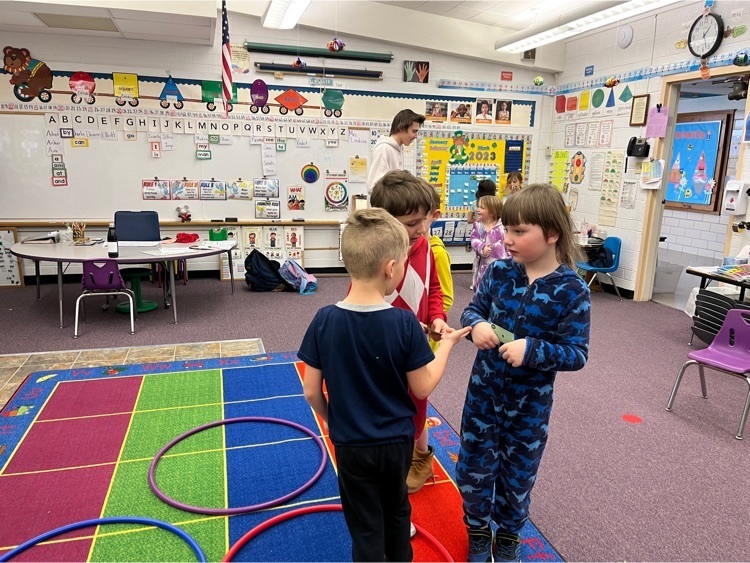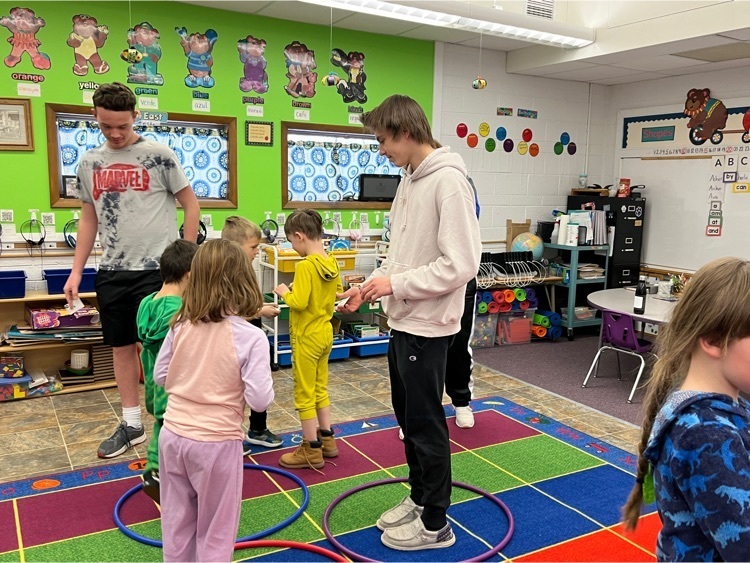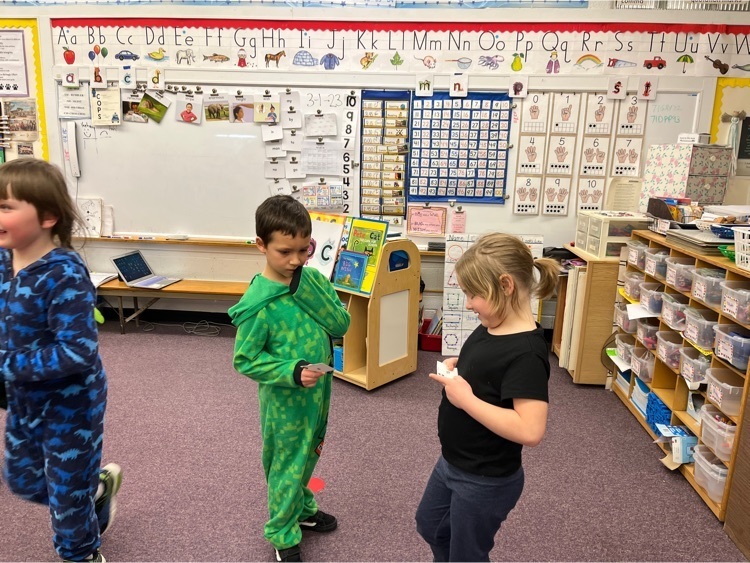 Last week Third Graders filled out applications for classroom jobs. We conducted interviews on Friday. Students were asked to dress nice because, well that's what you do for a job interview dress for success! Students were asked a series of questions you would hear in a real interview. Job offers and letters were given out on Monday and students had to sign to accept their positions.
5th grade started a new curriculum called Character Strong. This week we are working on Respect and what makes a respectful classroom.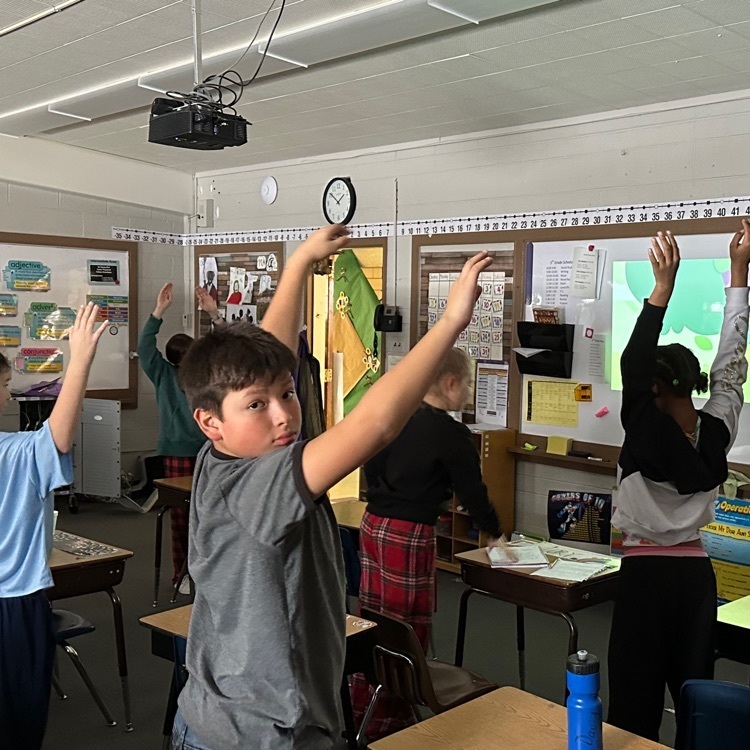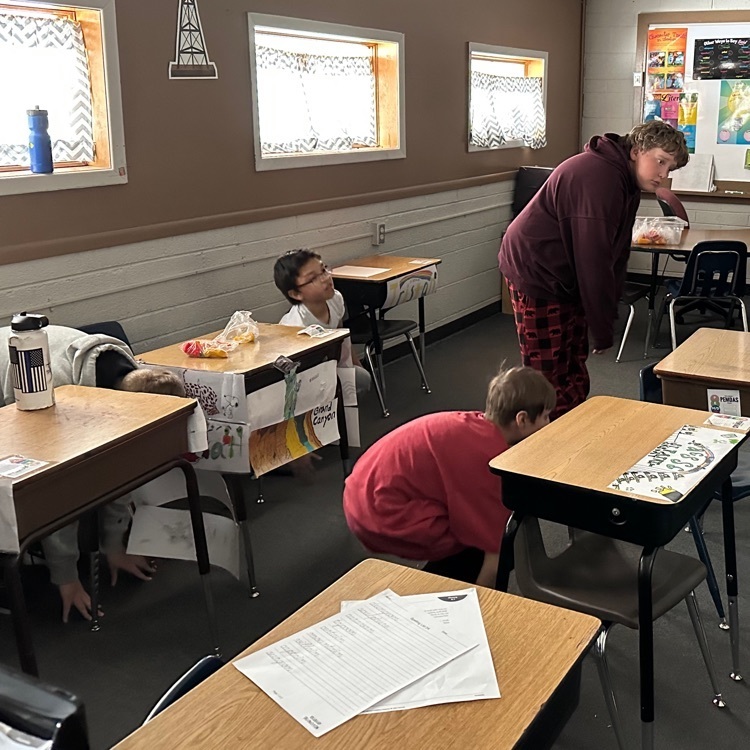 Congratulations to JHS Senior Jensen Renquist for receiving the Ruby Miller Scholarship by the Colorado Coaches of Girls Sports. The scholarship is based on female applicants that exhibit a strong desire to coach in their future careers. This scholarship award is for $1,500.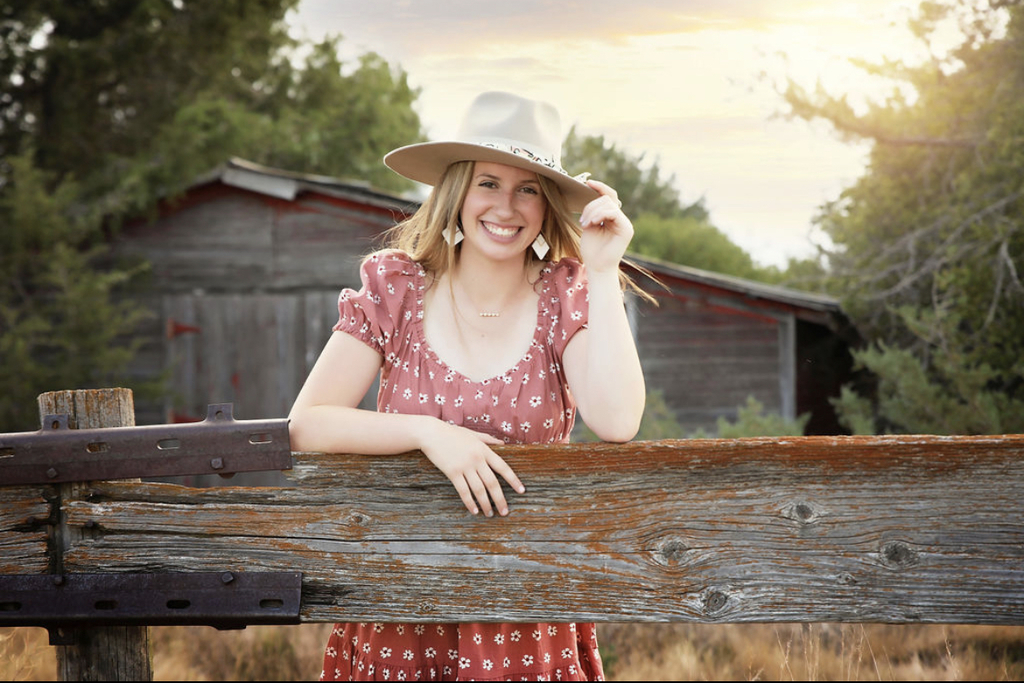 Congratulations to Senior Collin Lechman for being named a Greenhouse Scholars finalist. In this last phase of a four step series Collin will gather additional information and interview with this foundation. The Greenhouse Scholars is a unique program that offers scholars critical personal and professional support plus financial subsidies; up to $5,000 per year for a maximum of 4 years.

ThinkFast Interactive employs active and experiential learning that provides participants with memory hooks to promote retention and retrieval. The exclusive content concept moves between memory hook questions that relate to popular culture and awareness content questions to maintain participant attention. The number one way to trigger memory recall is by emotional association. The program provides a "clue" or stimulus that triggers an emotion, then partners these emotions with factual information. The assembly program employs multiple forms of visual games to involve limbic functioning as well as visual memory. This type of learning activity is the mental counterpart to memory, and makes learning a fun, enthusiastic, and challenging experience. While students may not remember every single fact presented, the overall effect is that a positive emotional feeling is associated with knowing critical safety information, and attitudes are shifted towards valuing personal safety and promoting the safety of others. Students of Julesburg High School participate in the ThinkFast Interactive Game Show to display their knowledge as the final round of the assembly. Students won Amazon gift cards for their participation. The overall winners, Savanna Harris & Jeidy Villalobos split a $100 gift card!!

More pics from Jump Rope For Heart