More excitement from our 3rd graders who received a free book from Family Literacy Night...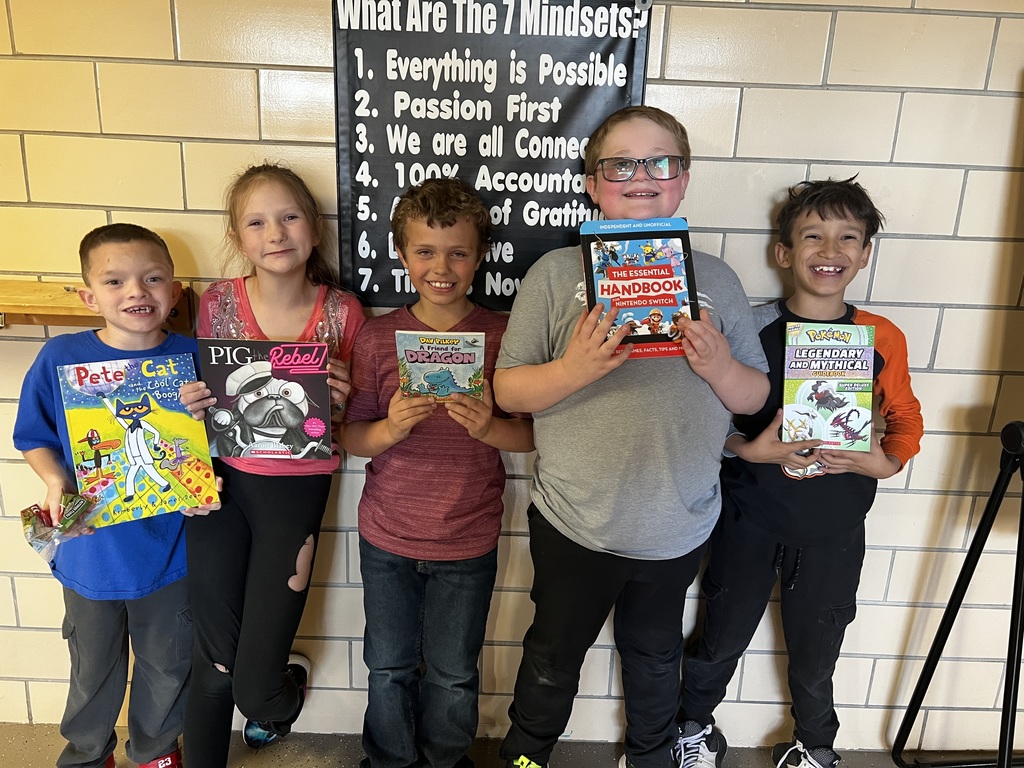 Students and staff at JES continue to enjoy the opportunity to celebrate our veterans each year at the JSD Veterans Day Assembly. This year, the JES Student Council honored our veterans by learning the process of folding the American flag and getting to present this at the assembly. Thank you Forrest Sanabria for working with our student council on this. We would like to give a special thank you to Butch and Pam Blochowitz for allowing us to use your beautiful flag. Our student council also hosted a coin drive to support the Tunnel to Towers Organization. Julesburg Elementary Students raised $458 for this important cause - way to go everyone!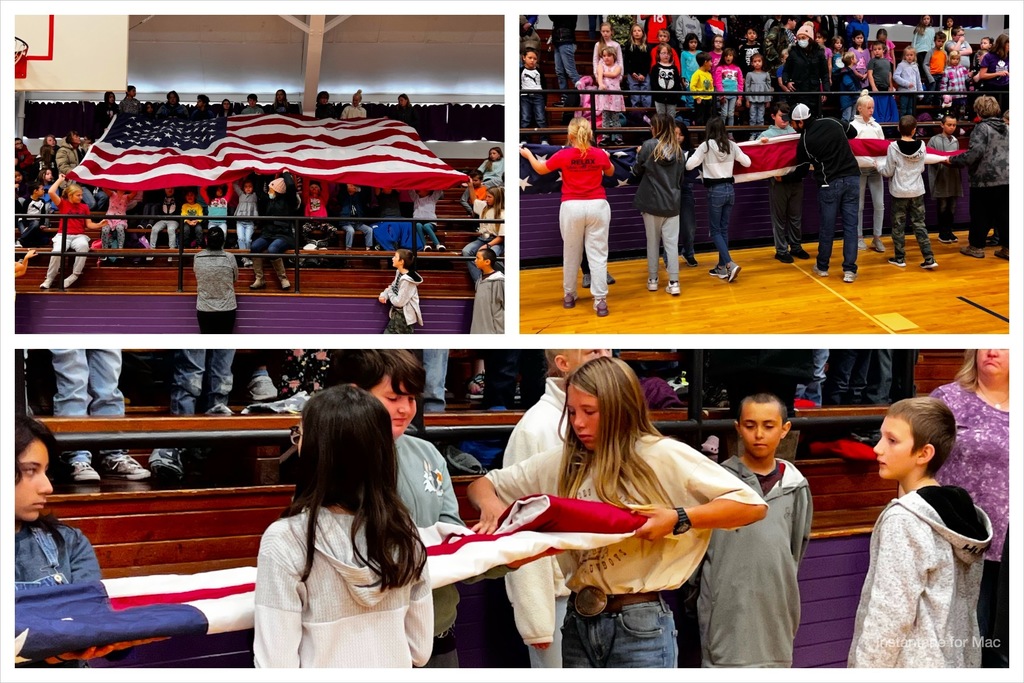 The Julesburg Elementary School Staff and Students would like to extend its sincerest gratitude to Connie Warner and all the ladies of S.H.OUT (Sisters Helping Out). The amount of work these ladies put into planning, preparing and hosting our Scholastic Book Fair is absolutely incredible. Thank you for supporting our students' journey to becoming great readers! We couldn't do this without you!

"A book is a gift you an open again and again." -Garrison Keillor JES is continuing to celebrate ALL THINGS LITERACY. From visiting our school library with Miss Jourdin each week, to attending our Julesburg Elementary Family Literacy Night, to bringing in great authors like Justin Matott, to all students receiving free books to read and fill their home libraries (brought to us through Title funds), we are building leaders each day through the exposure of great literature. Reading helps you to reduce stress, improve memory, increase vocabulary, improve focus and concentration, and to become better communicators and writers. Doesn't that seem worth the time?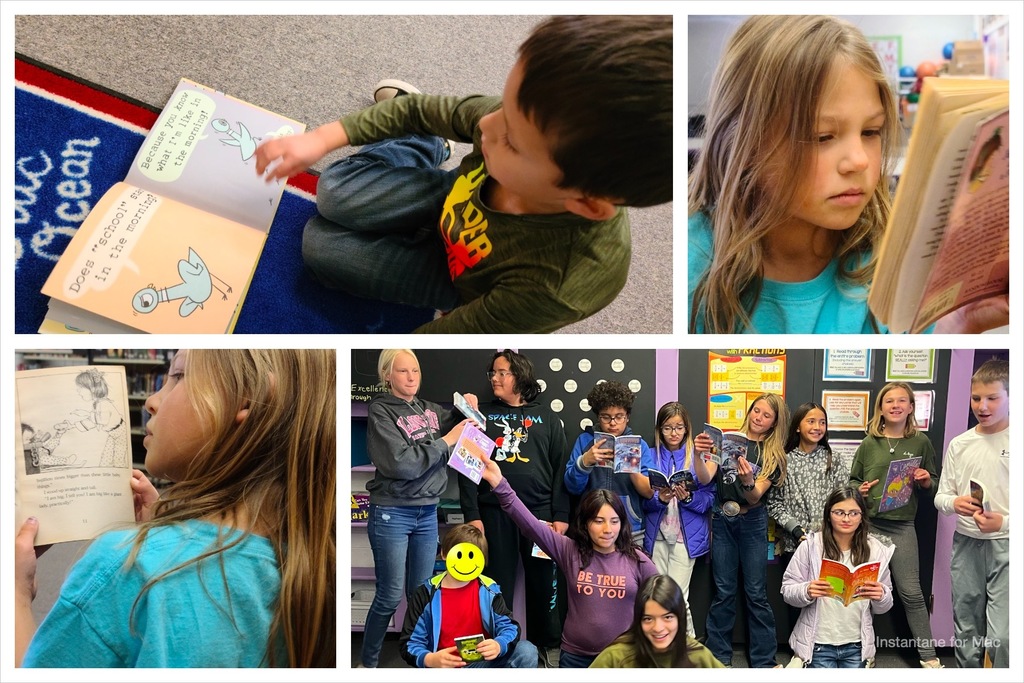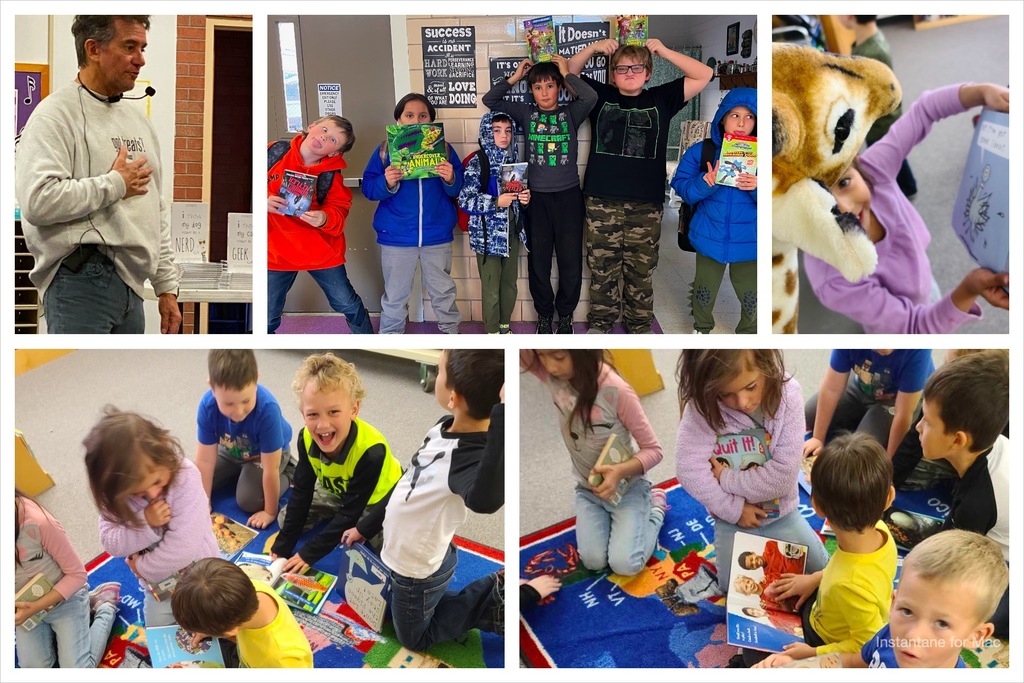 Thank you to all who have served in the Armed Forces! 3rd Grade has a few special Veterans of their own to celebrate. Luci Magana (Army) she does so much for our class and we appreciate her. Brody and his grandpa Jules Hoschouer (Army), Aiden and his grandpa Ken Peterson (Navy), and Kamdyn and her great grandpa Don Kizer (Air Force). One of our vocabulary words for our unit is posterity, something each of these individuals and many others thought of when they chose to serve our country. Thank you is a small thing for the price they paid.

More pictures from our Veterans visit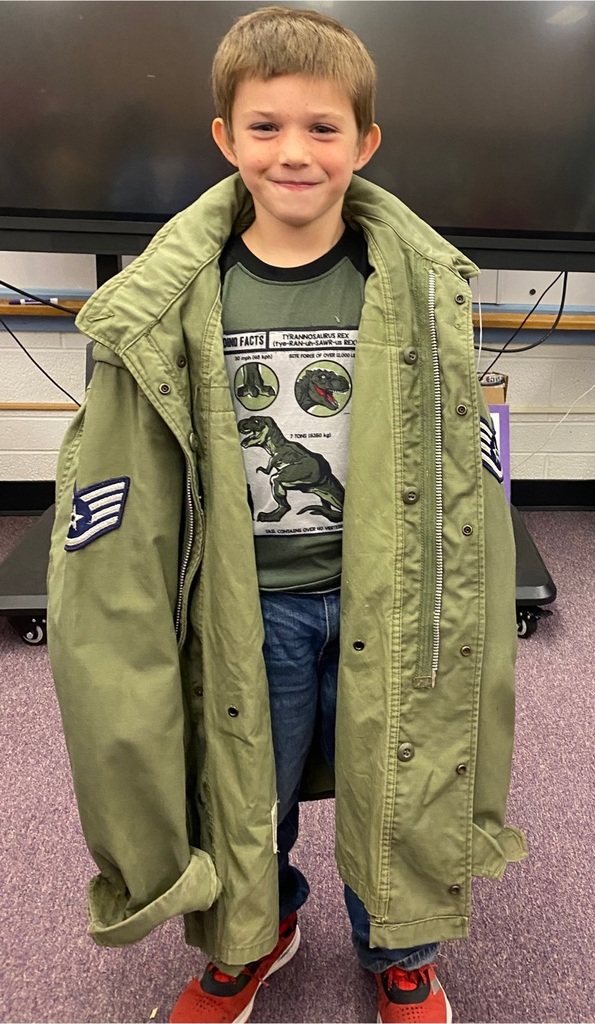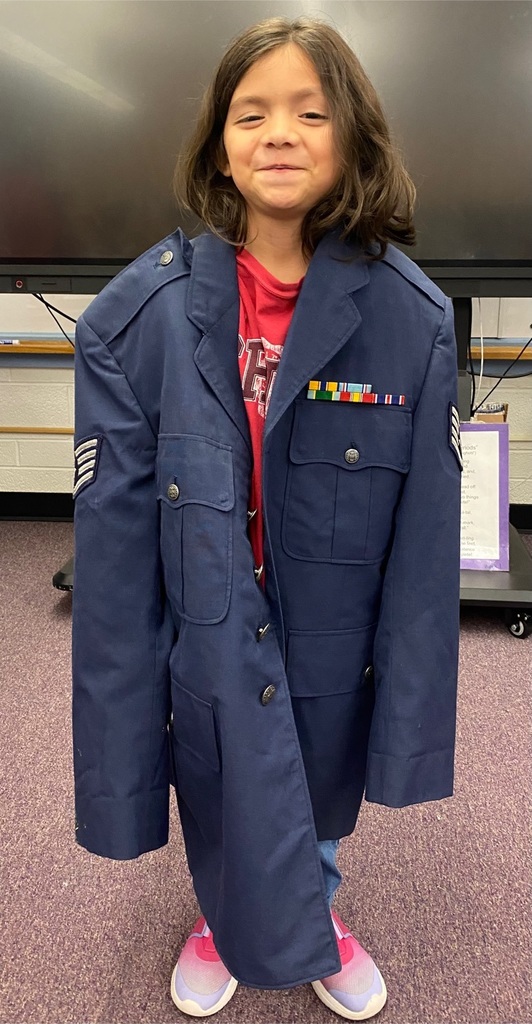 More pictures from our Veterans visit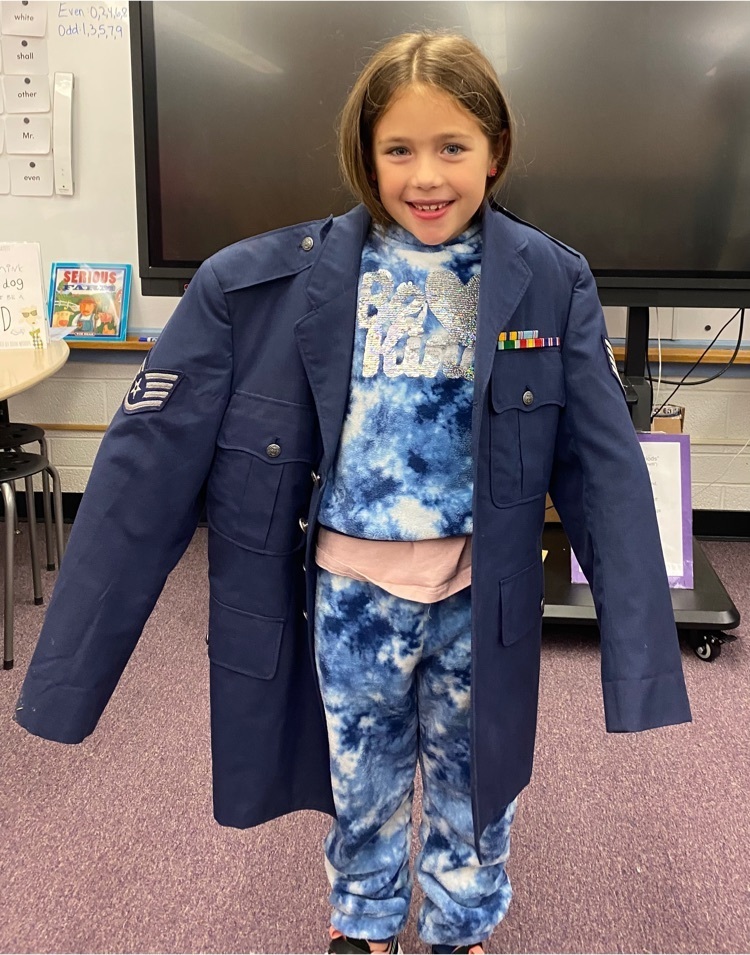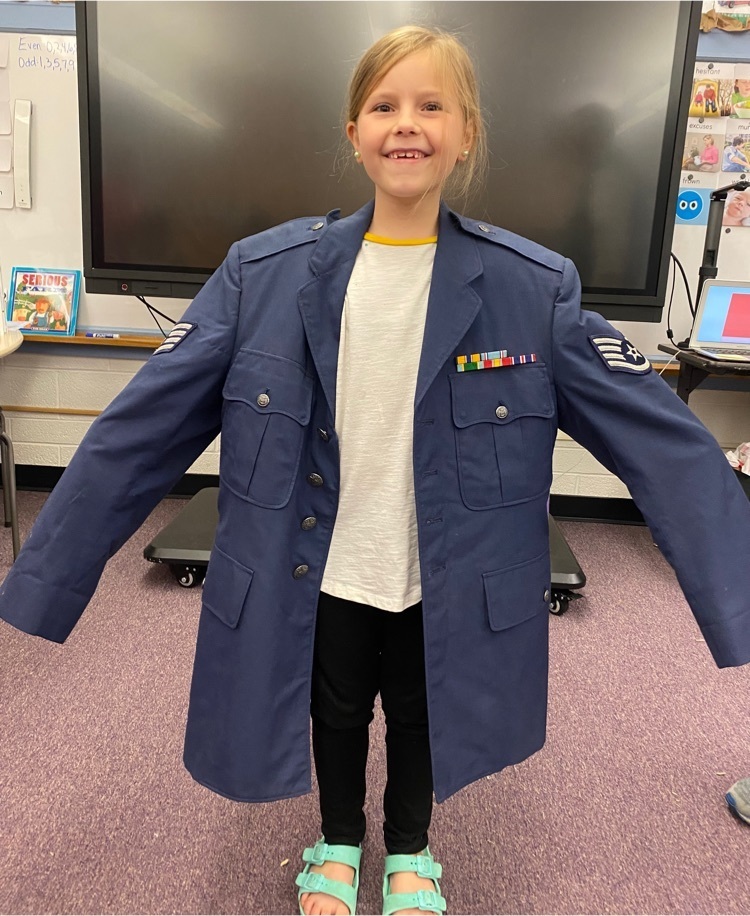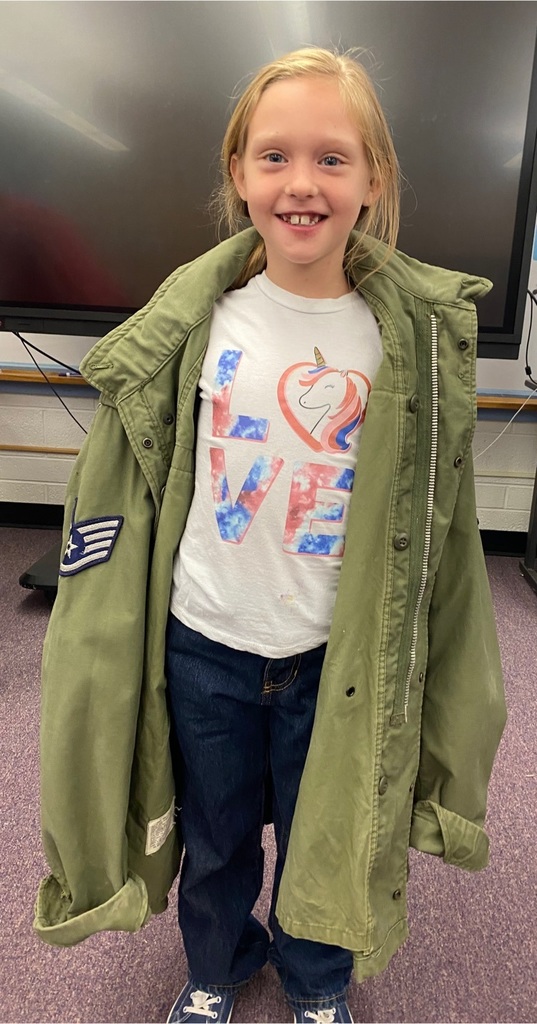 Thank you to John Lough, my dad and Veteran, and my mom Peggy for coming and sharing about their experience in Air Force during the Vietnam war era. They shared and answered questions about being stationed in Germany and Texas. They also shared what the symbols on the uniform represent. Finally, we shared about Flanders Field and The Poppy Lady that did so much to support service men. We gave each student a poppy in hopes they will never forget our veterans. Again, thank you Veterans.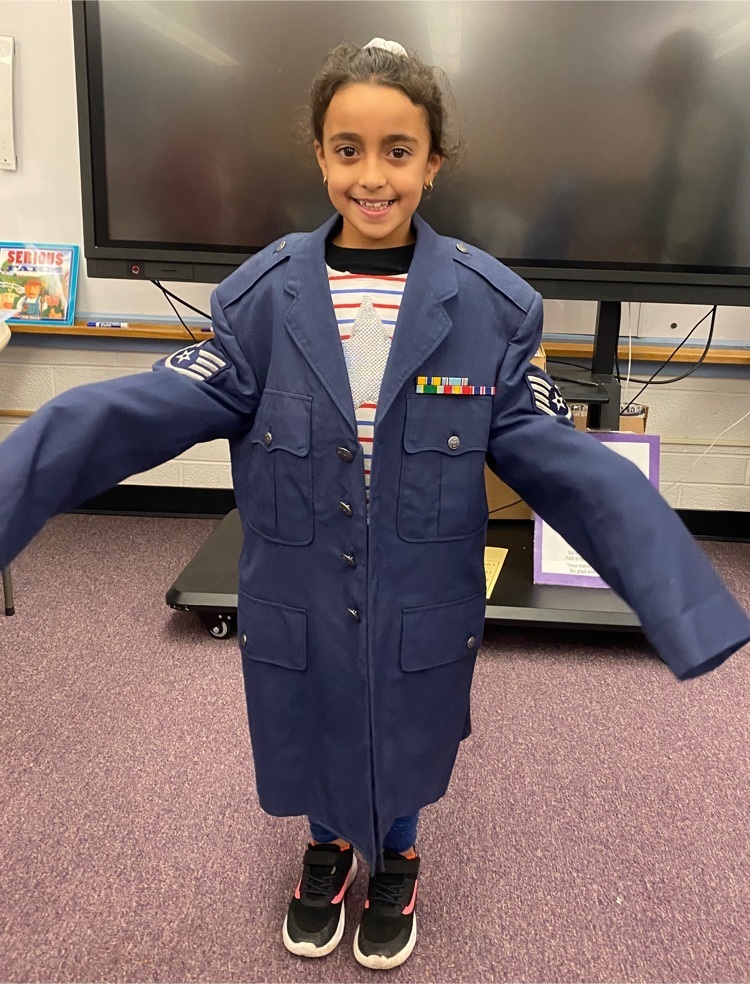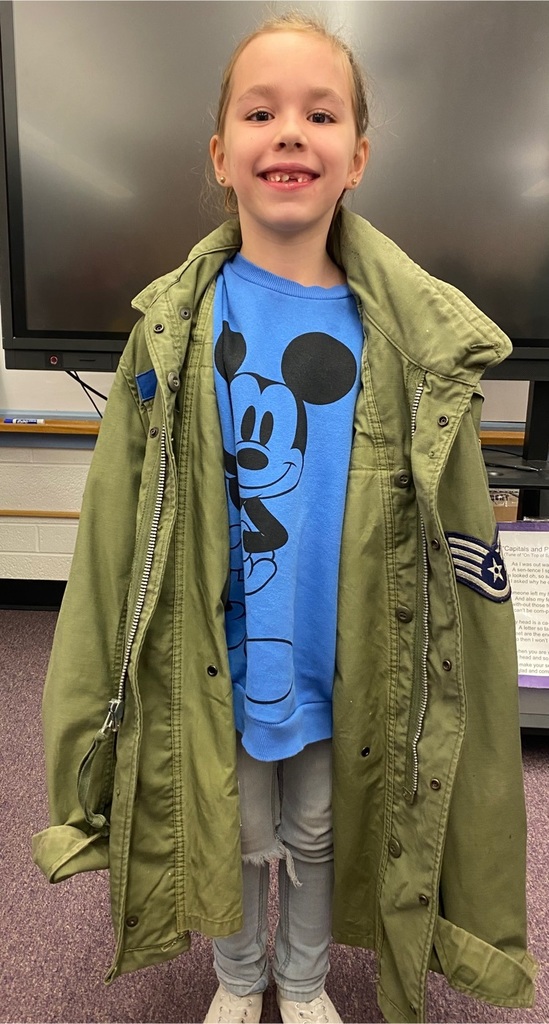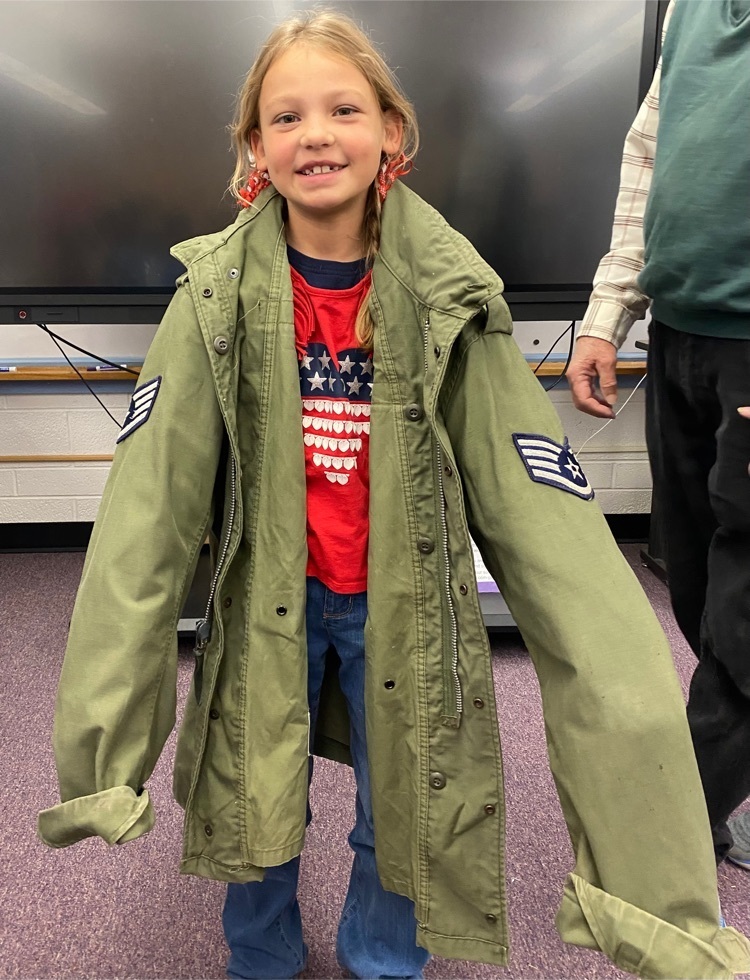 Third Grade had the honor of having Veterans Jules Hoschouer and Phil Mollendor come in to teach us about folding the American Flag. Students not only learned how to properly fold the flag, they also learned the meaning of each fold as well as what the stars and strips stand for.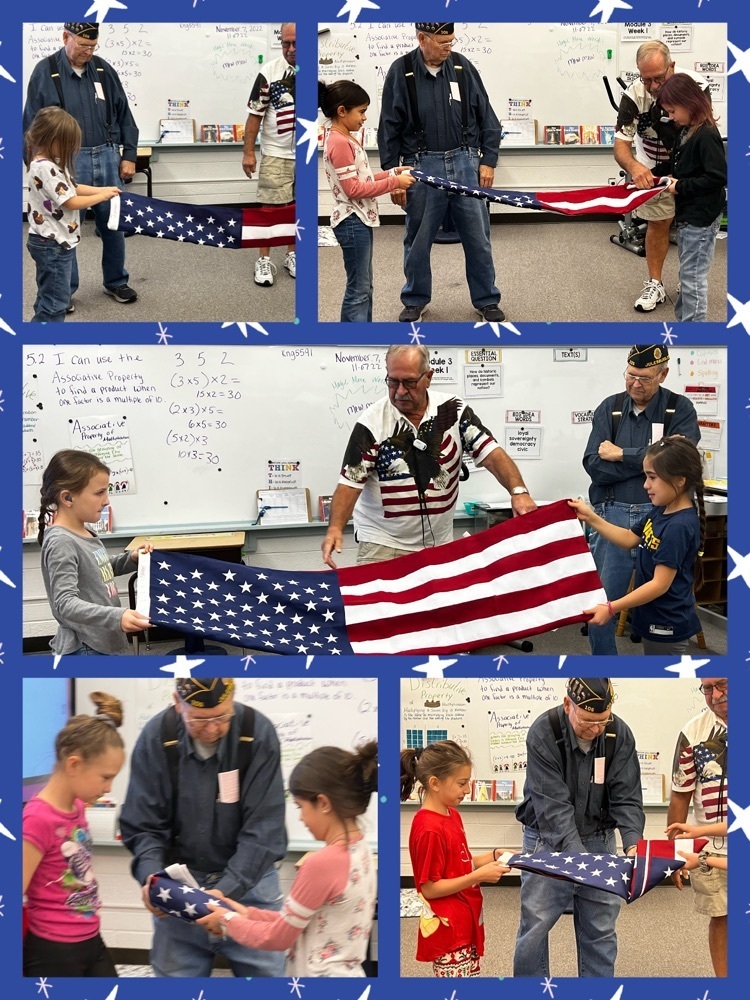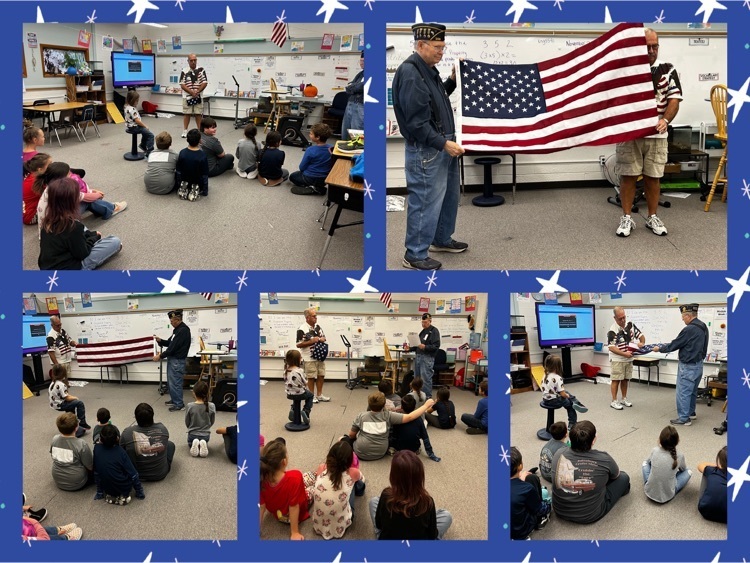 Juniors in American History re-enacted WWW II battles using play dough. Students taught the class about specific battles in the Pacific Ocean using their play dough figurines.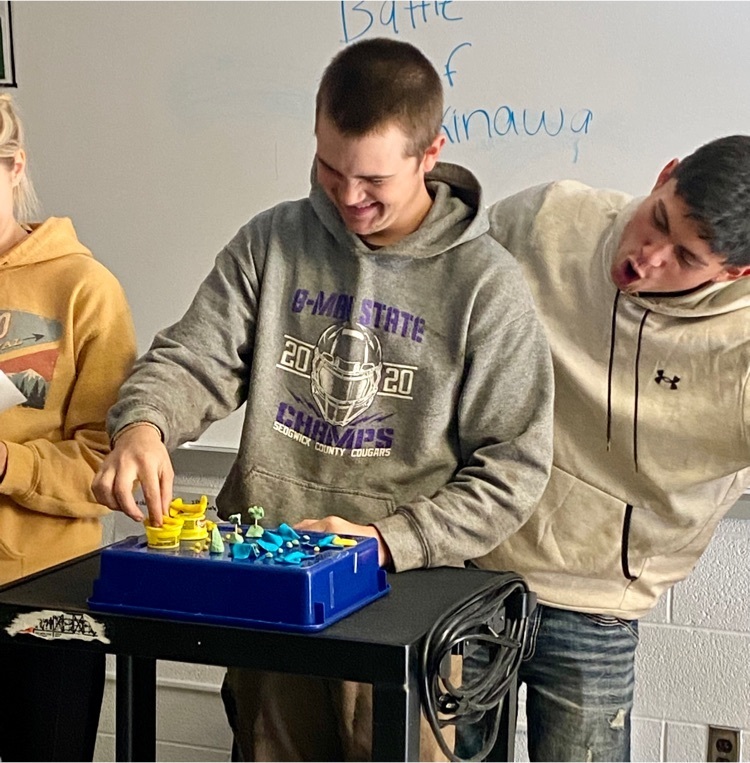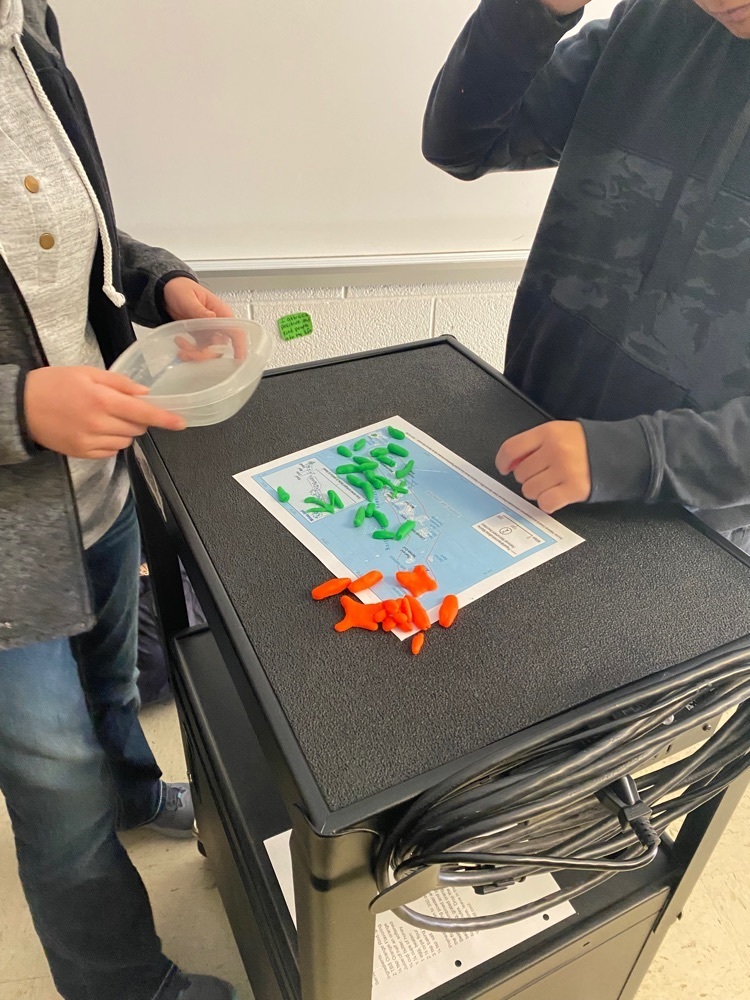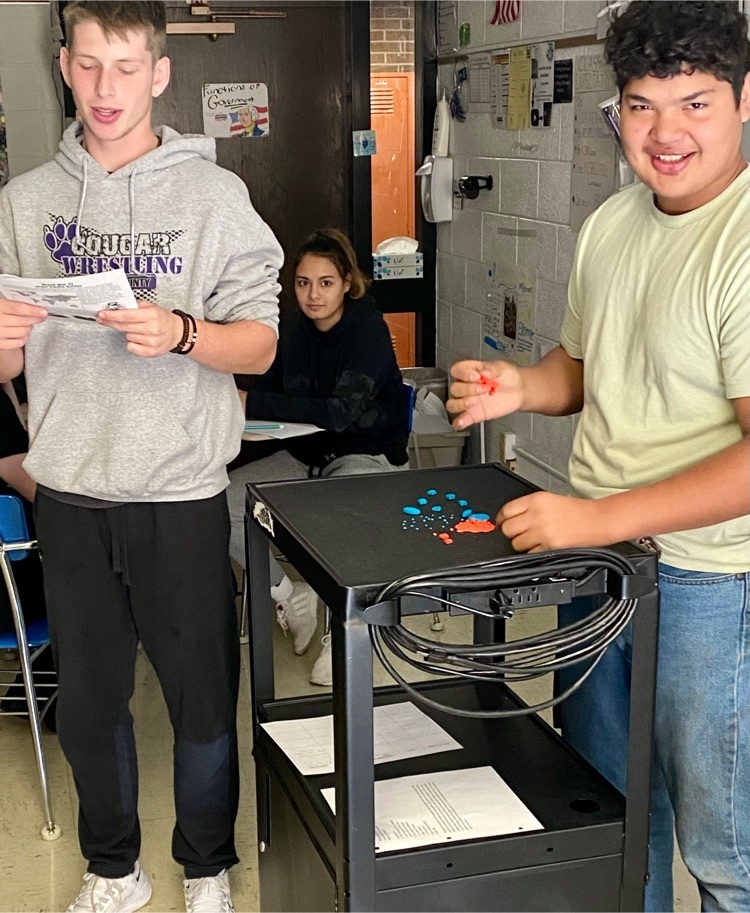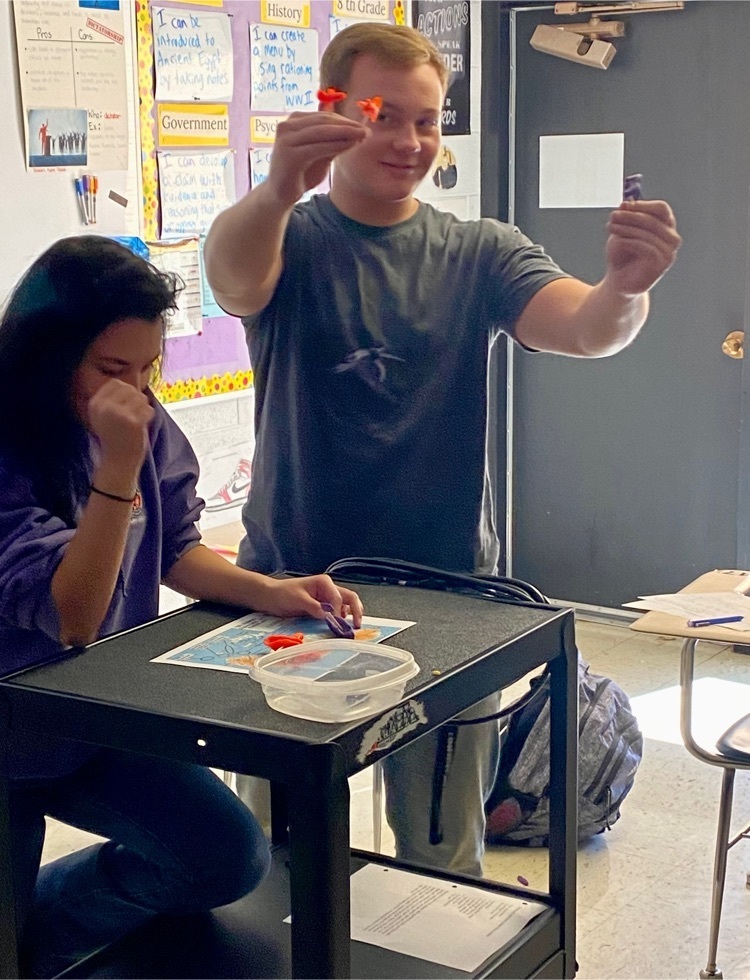 Good Luck Cougars!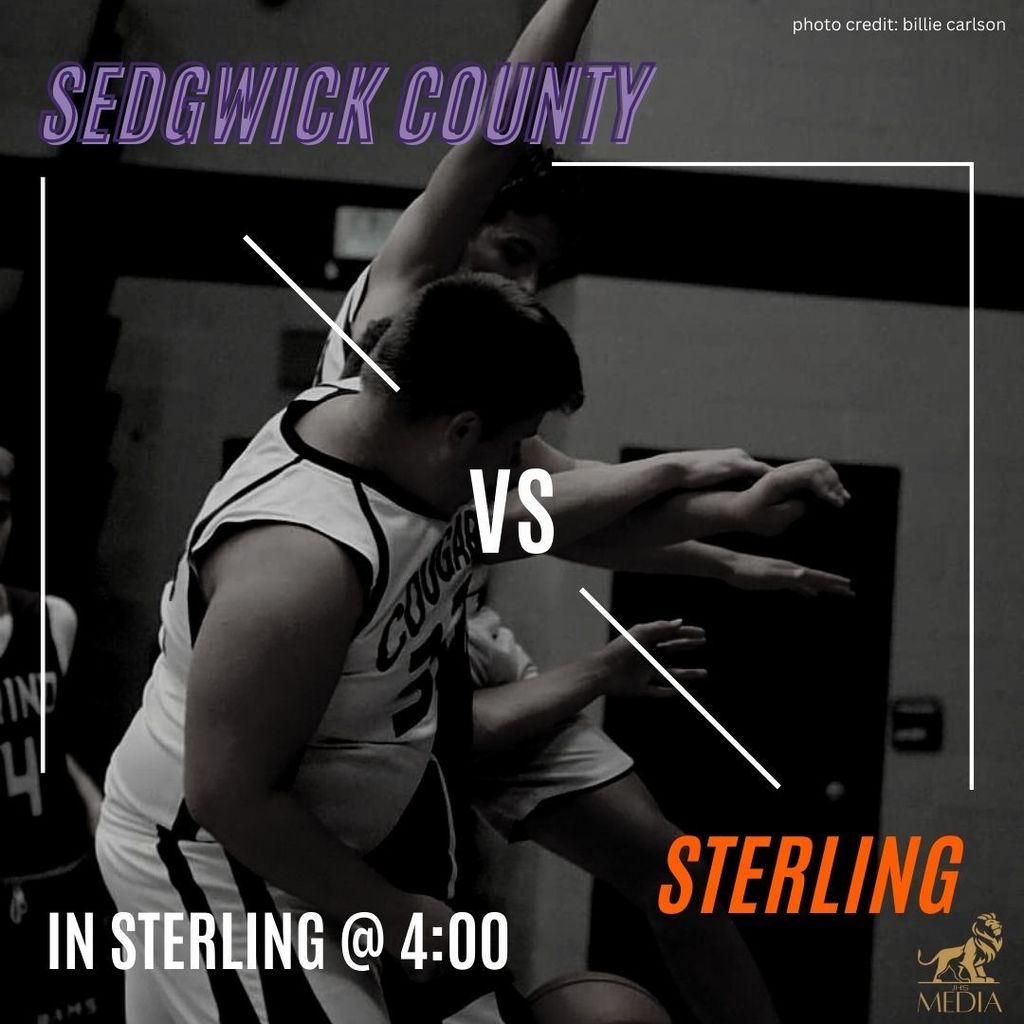 Kindergarten practiced letter writing in shaving cream today. They have worked so hard to make it through all of the letters and got to celebrate their success. They loved taking a different approach today!!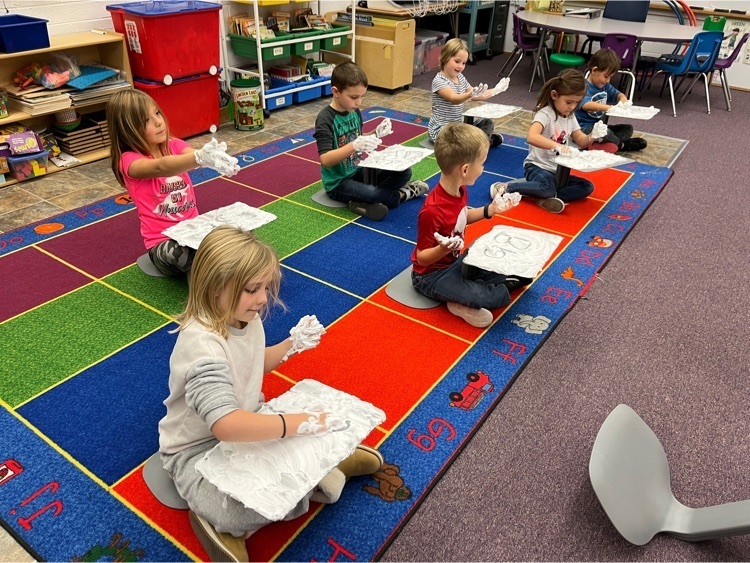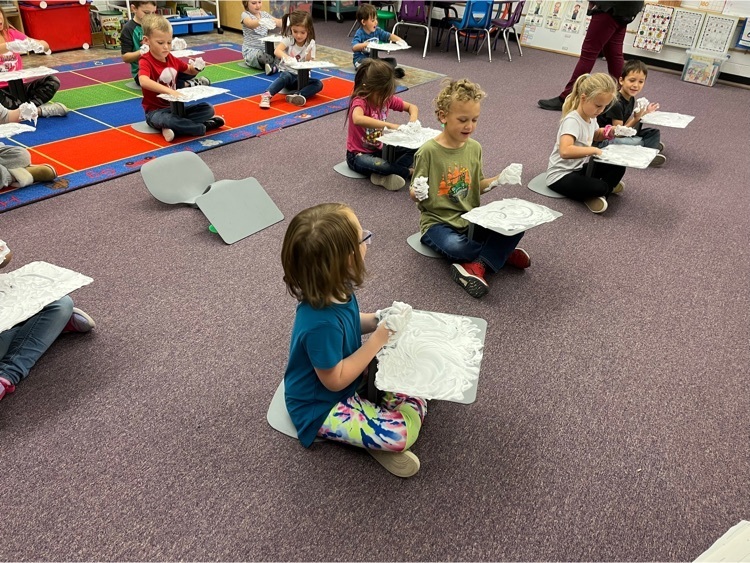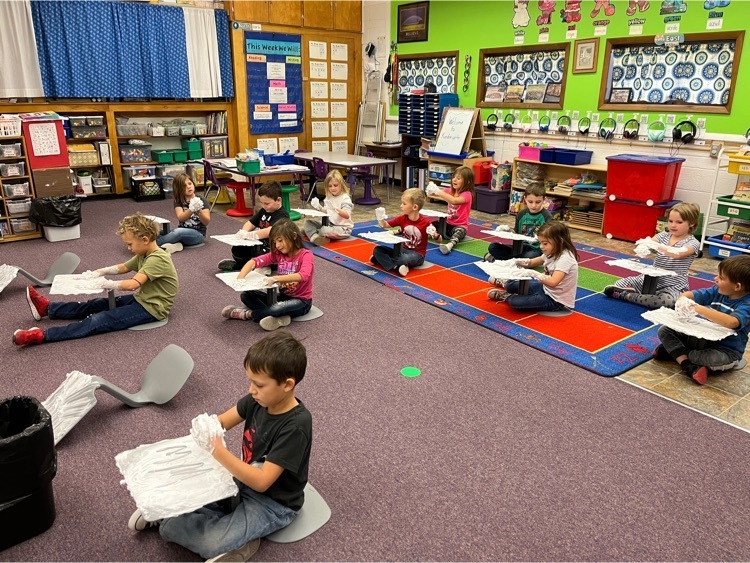 Excited to Celebrate our Military Veterans Tomorrow! Breakfast at 8 am/Assembly at 9 am @ the JHS Gym! We encourage the entire community to attend to help us honor and recognize our Military Veterans for their tremendous service and sacrifice!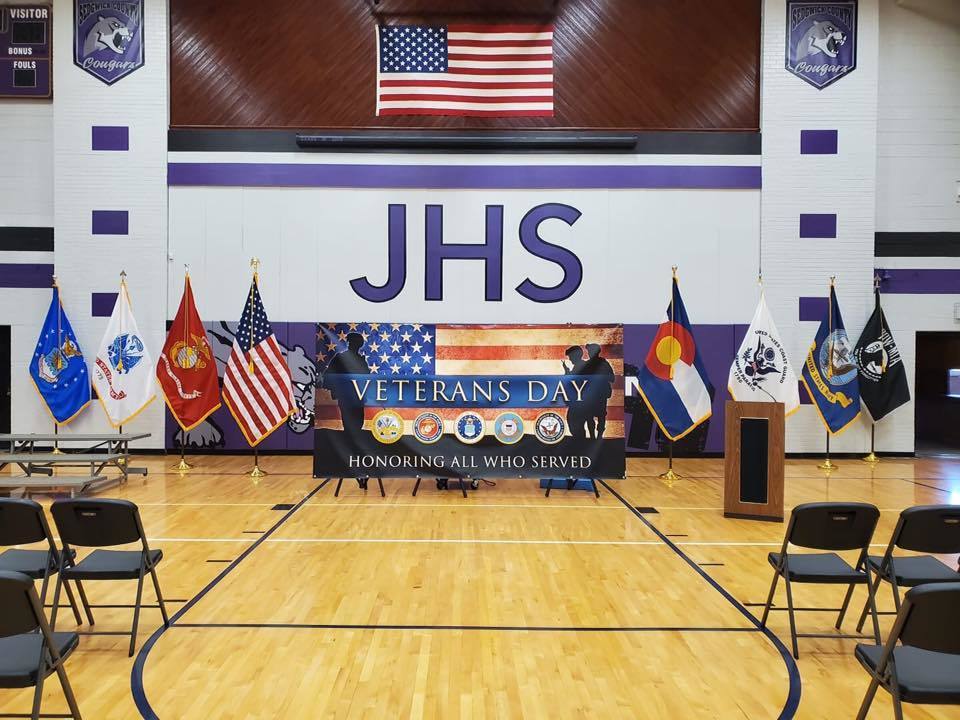 State Volleyball Send off!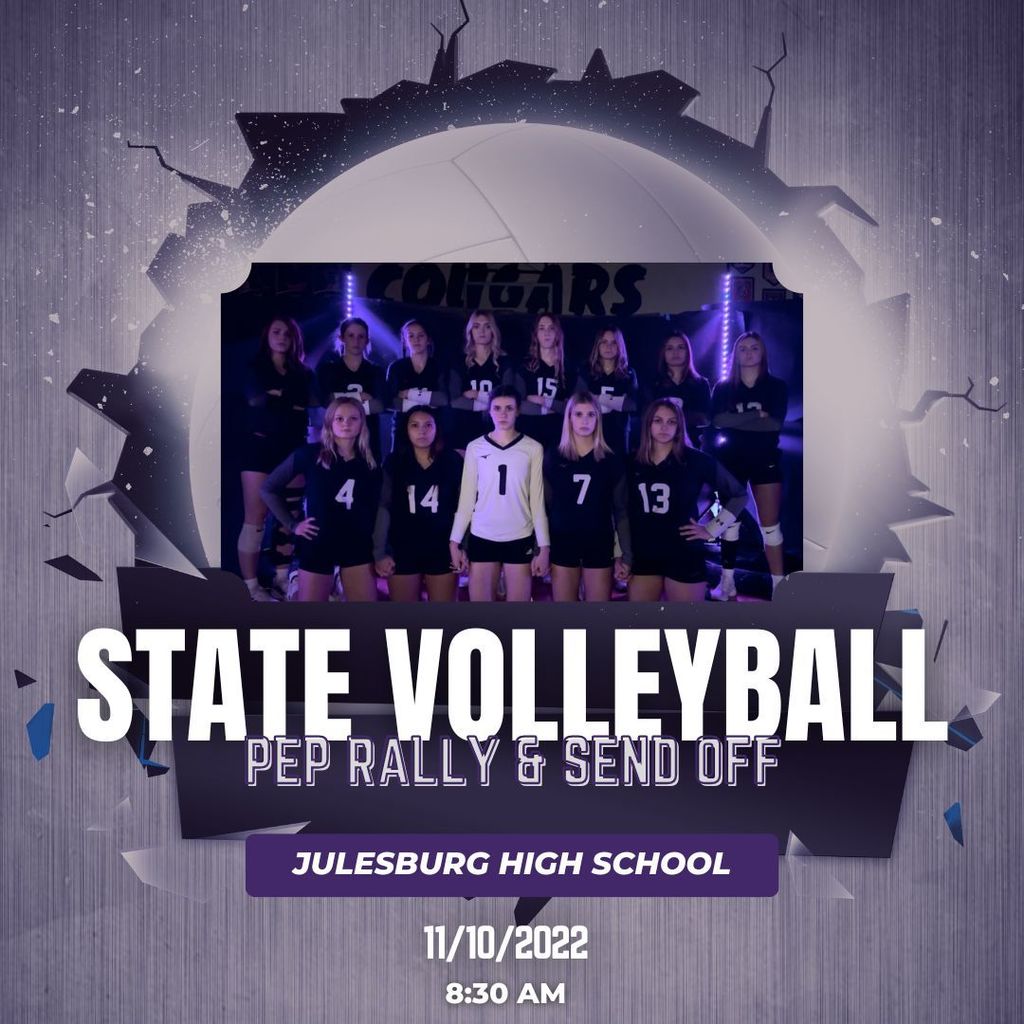 Go Cougars!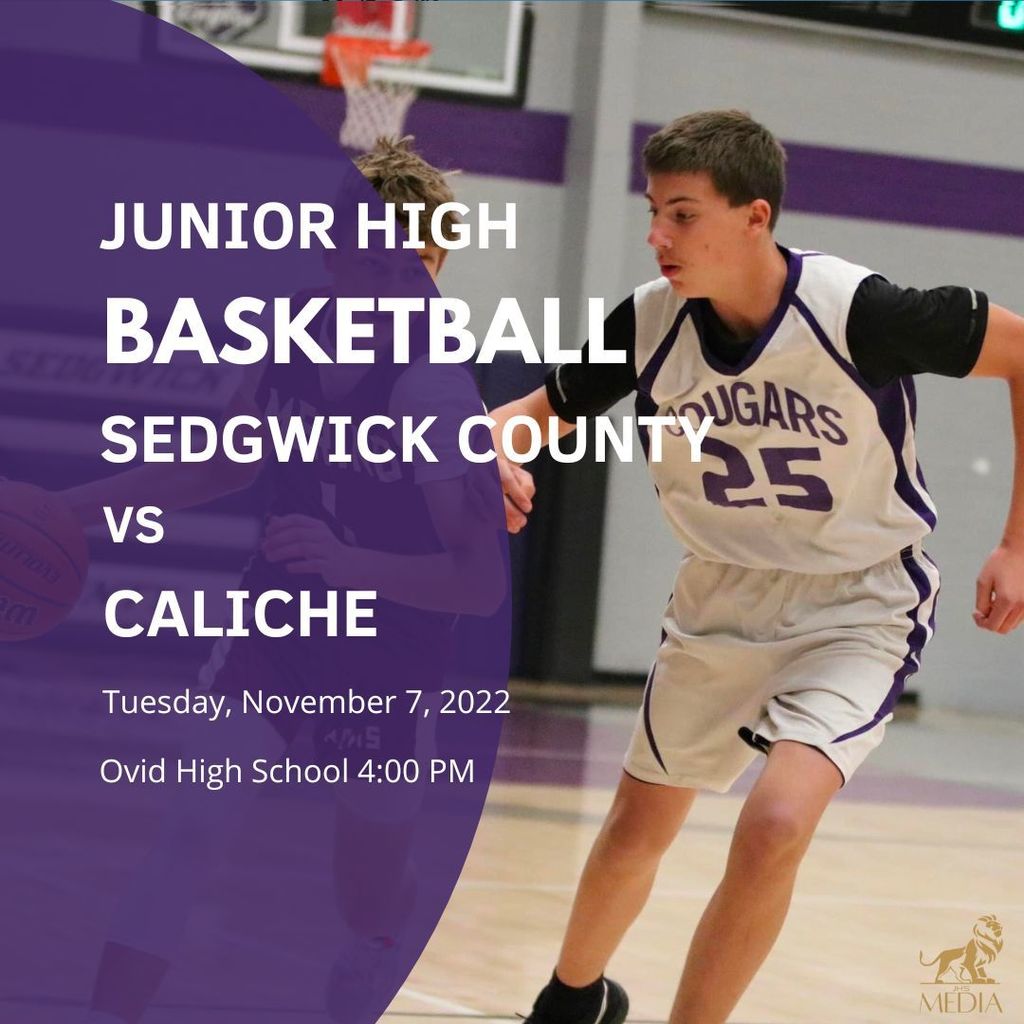 Our reading module for a few weeks is Let Freedom Ring". This past week students were learning about historic places, documents, and symbols that represent our nation. Students worked diligently on painting an American Flag pairing perfectly with Veterans Day coming up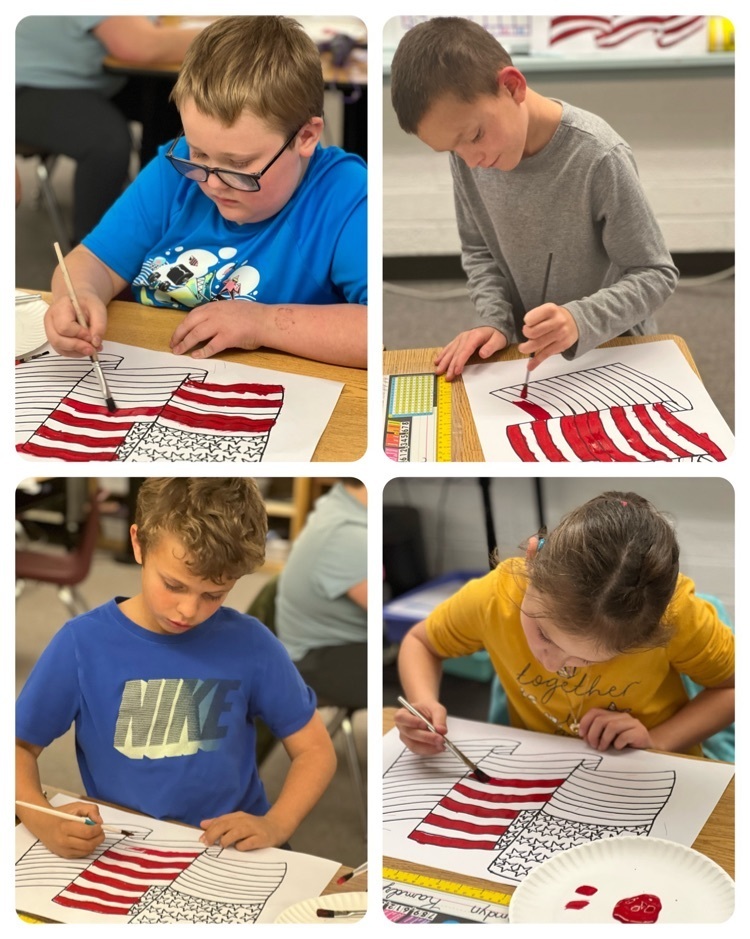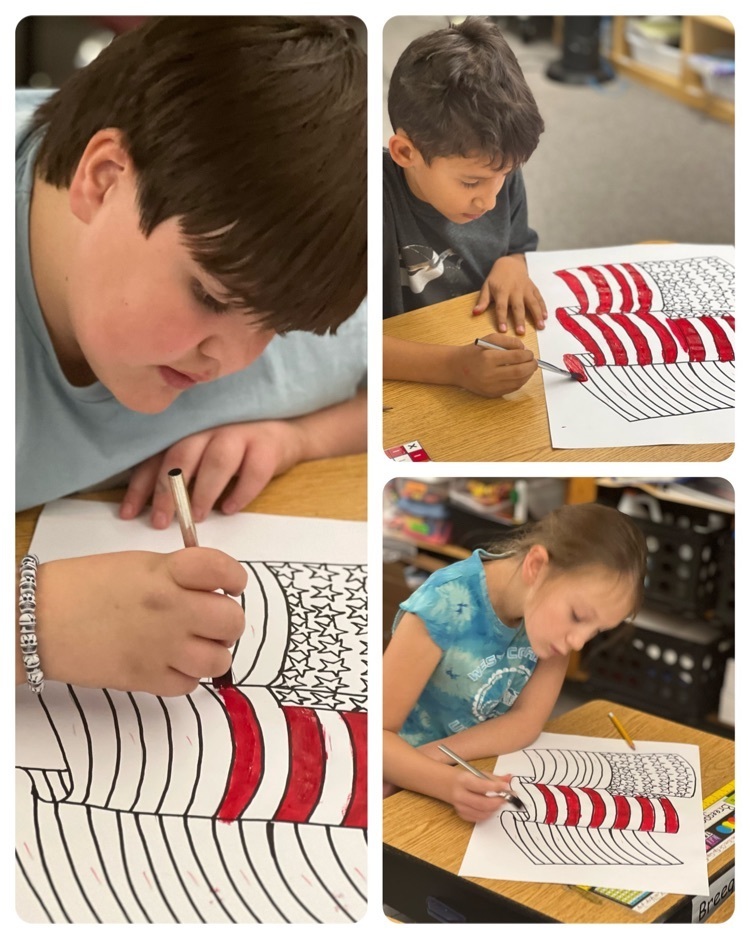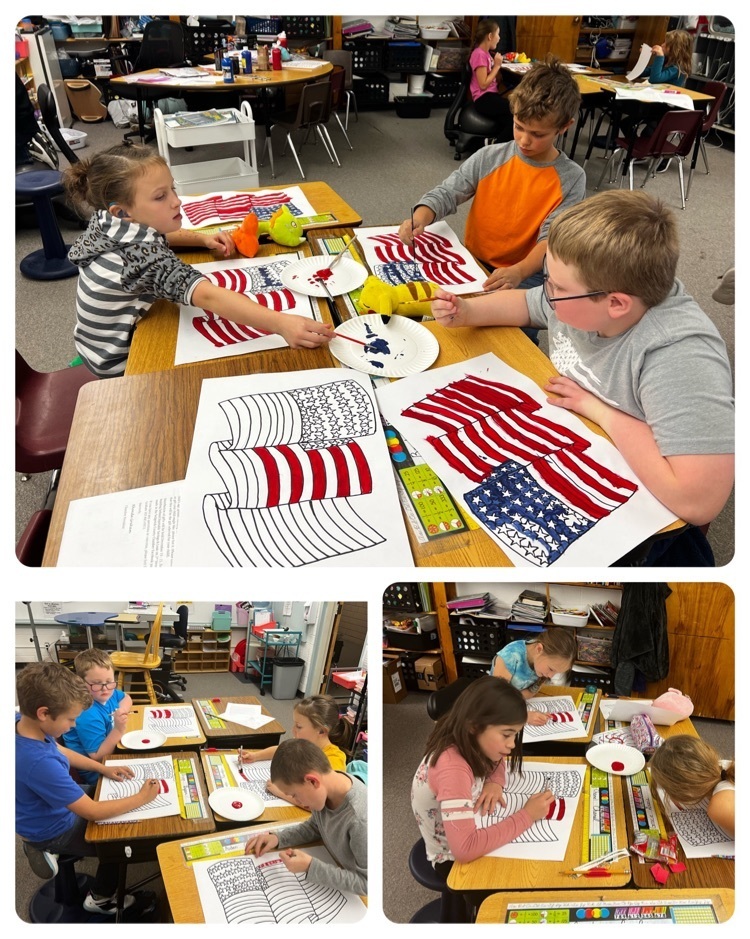 Practice makes progress…unless you're in 3rd grade then you have messy practice which makes better progress! Students were practicing their 3-letter blend spelling words with shaving cream.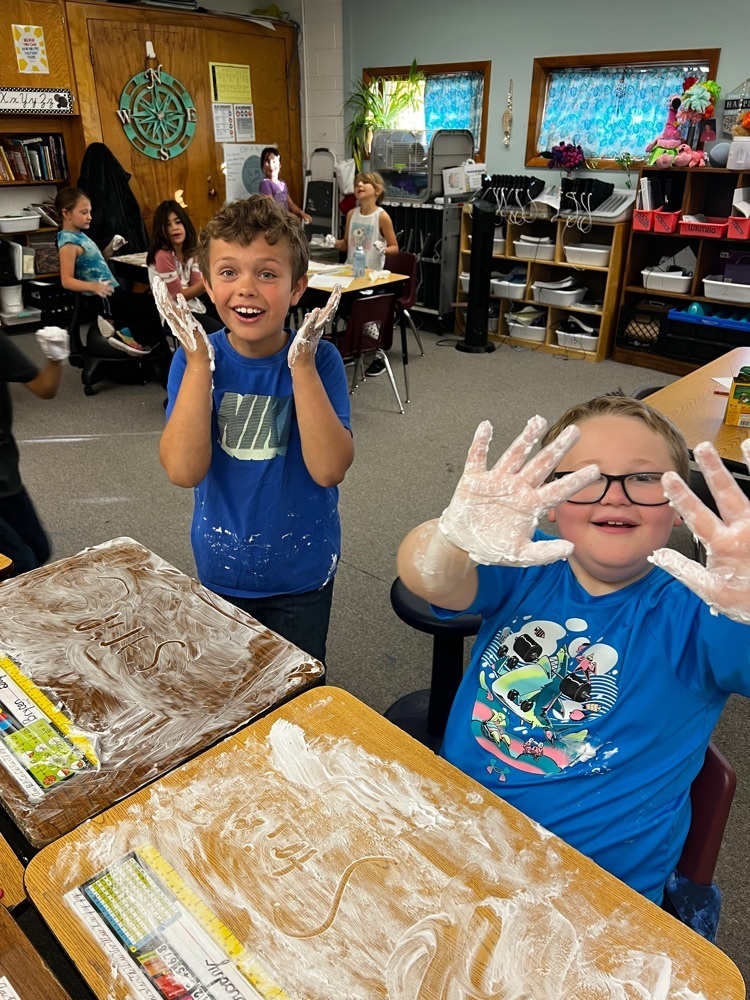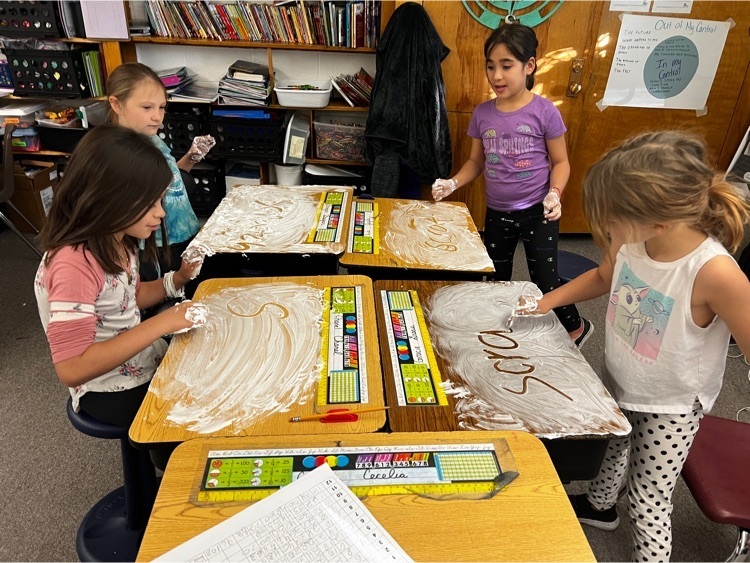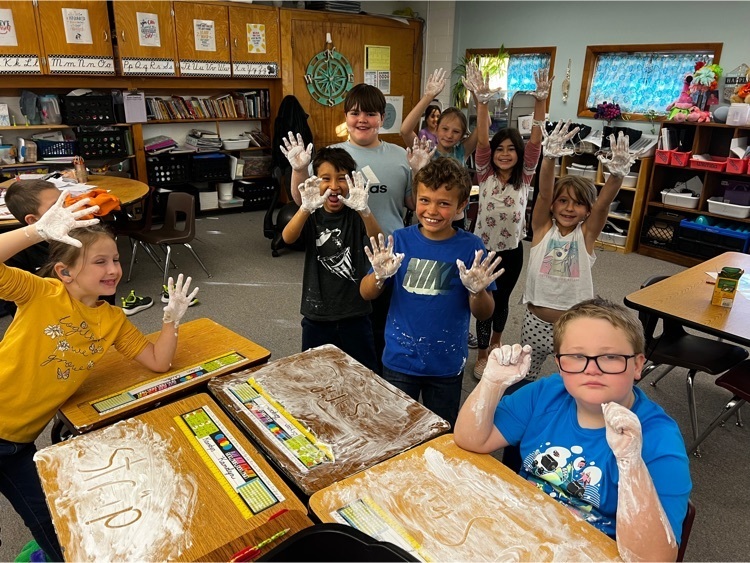 Good Luck Robotics Team!