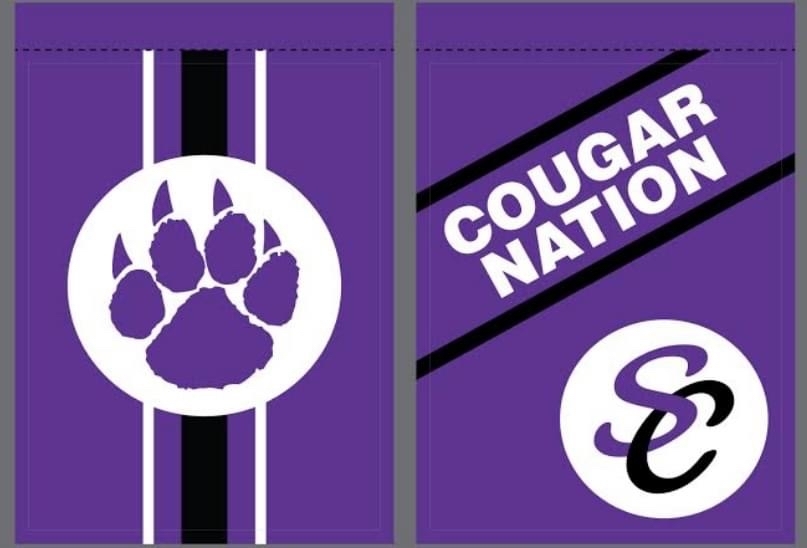 Attention Julesburg Elementary School Families - Check out the elementary school spirit week plans for October 26th through October 30th! Link to flyer:
https://5il.co/mfml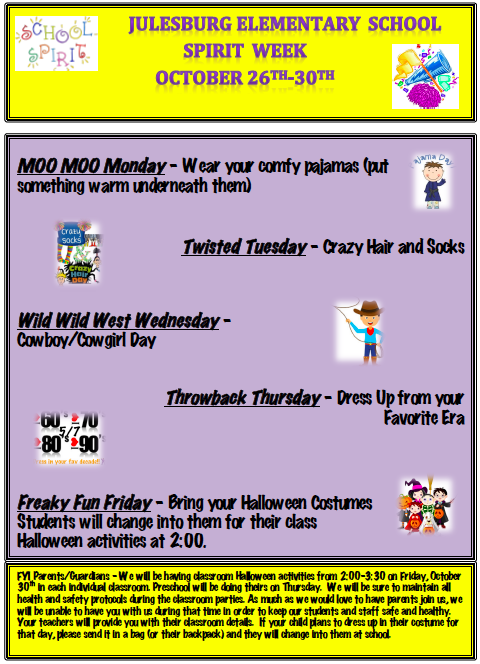 In P.E. this week elementary students were learning how to play "Old School Playground Games" . Games included: Tetherball, 4-Square, Hopscotch, & Wall Ball.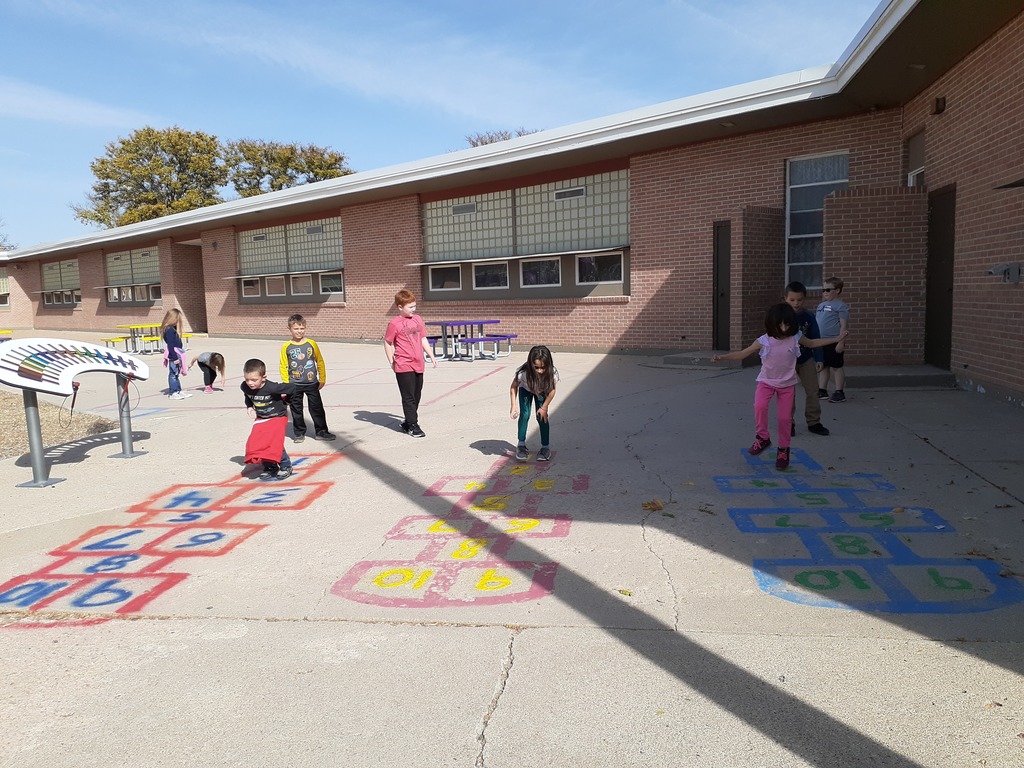 Kindergarten has been learning the rules of tether ball. They love playing it!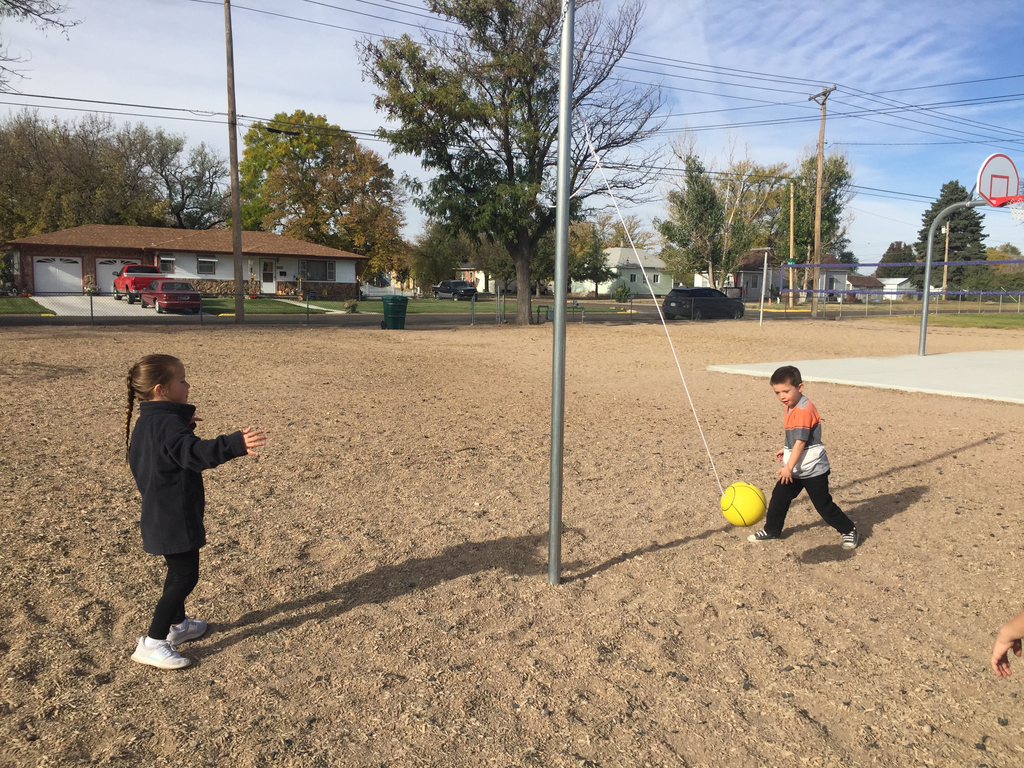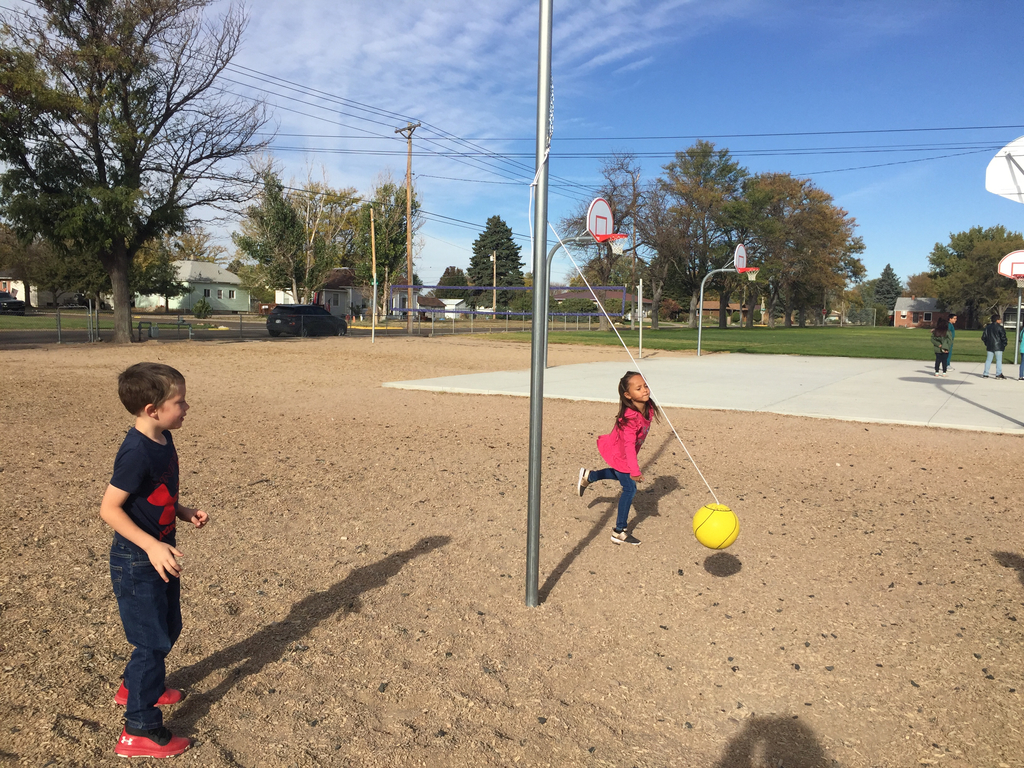 Something Spooky! Homecoming week starts October 26th and ends with the football game at 7 p.m. on Friday October 30th. Student Council has been working hard to present a virtual Pep Rally on Friday. Instead of a parade each class will decorate a sheet to hang along the fences at the stadium during the game. Businesses in the community are invited to decorate a sheet to hang up at the game as well! Show your school spirit next week by dressing up on each day for spirit week!!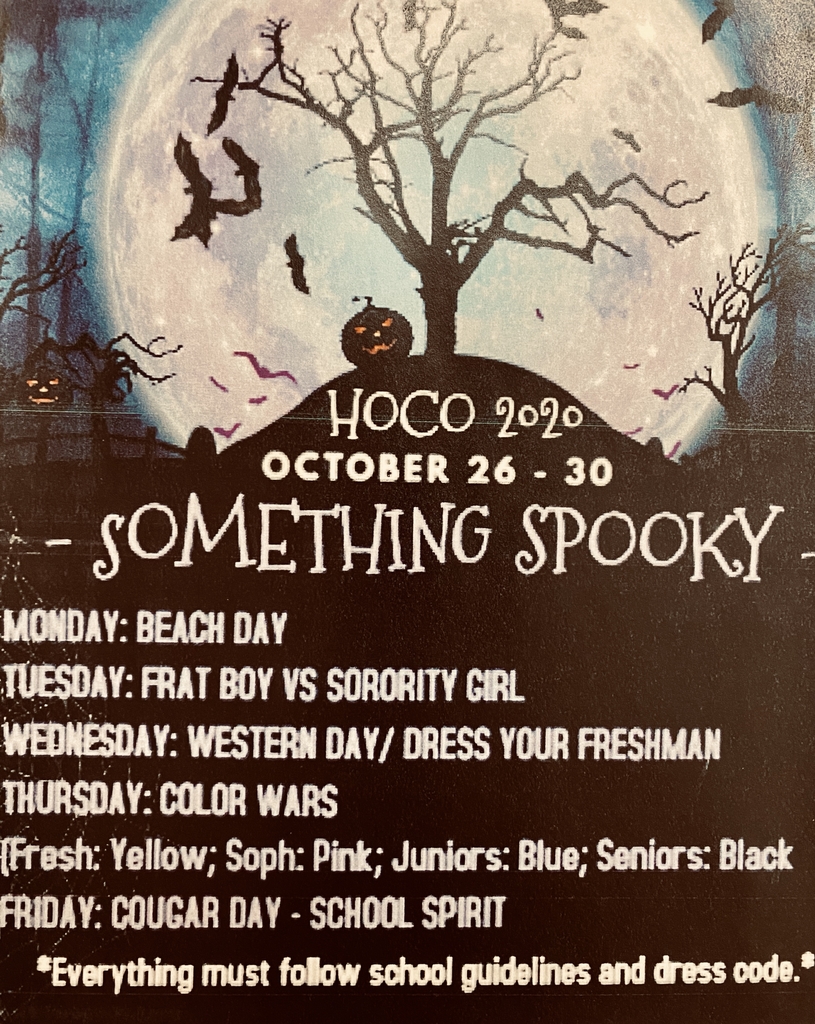 2nd grade made pumpkins and wrote a descriptive piece.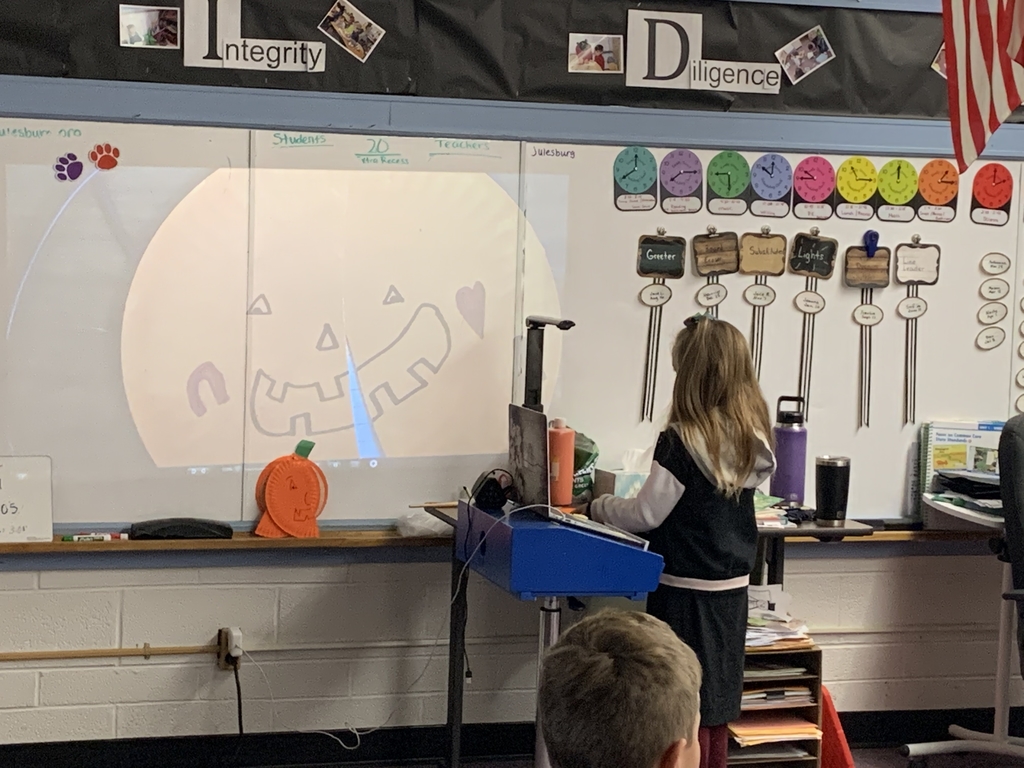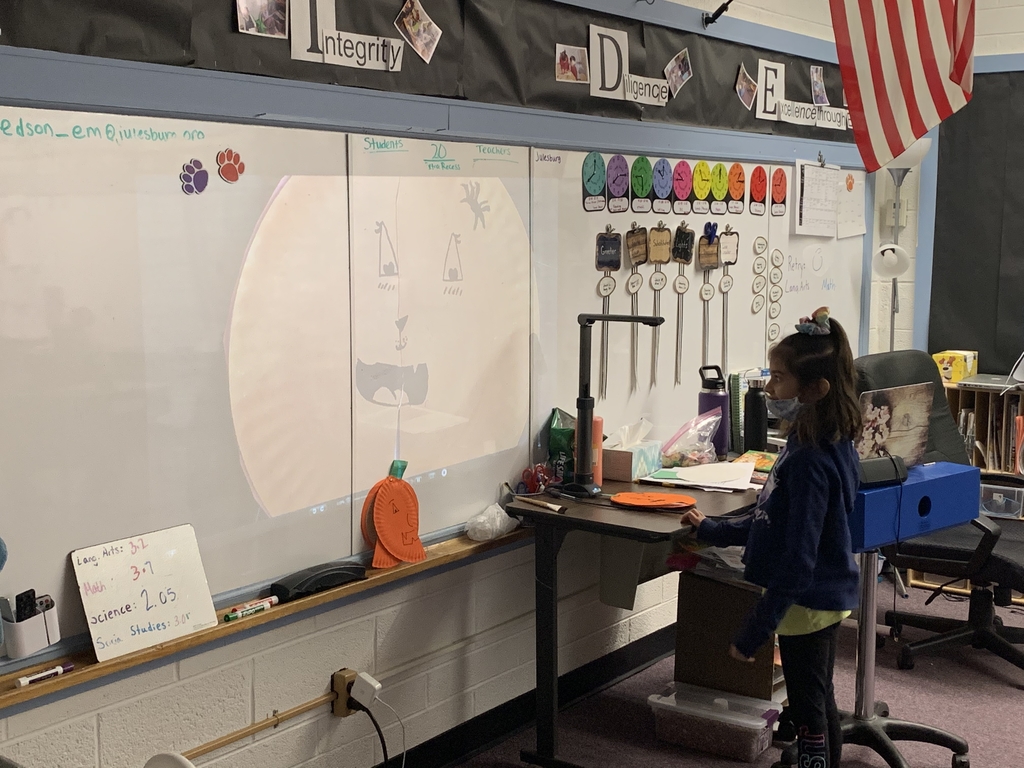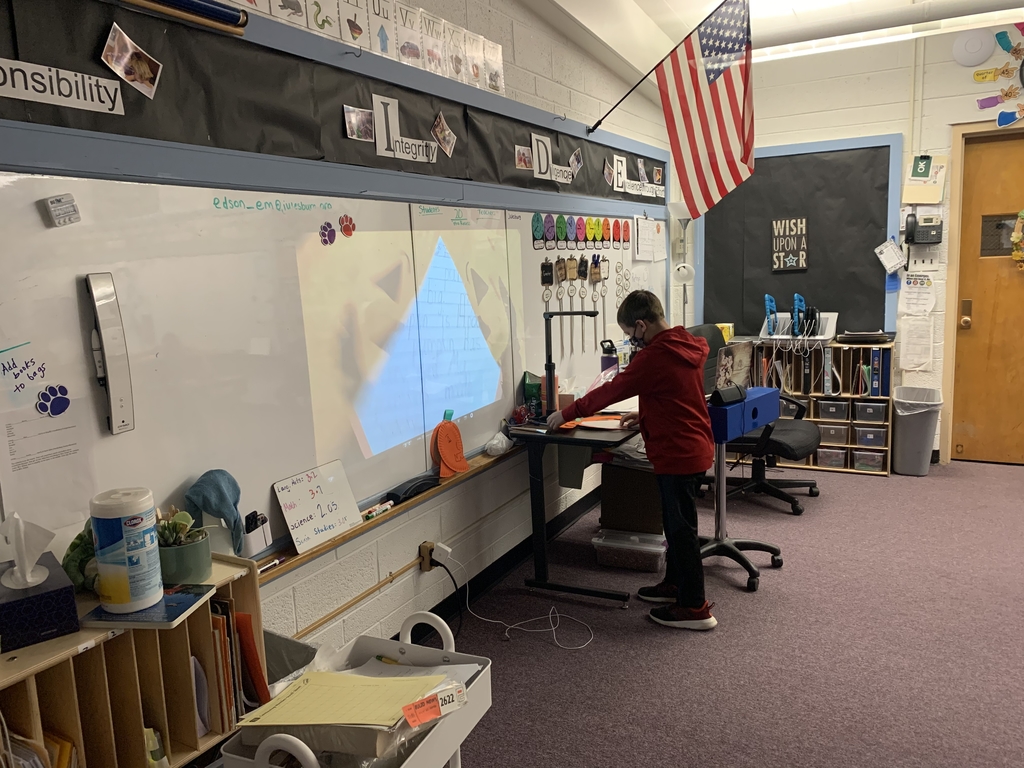 More pumpkin math fun from second grade. Thank you again to the Chamber of Commerce.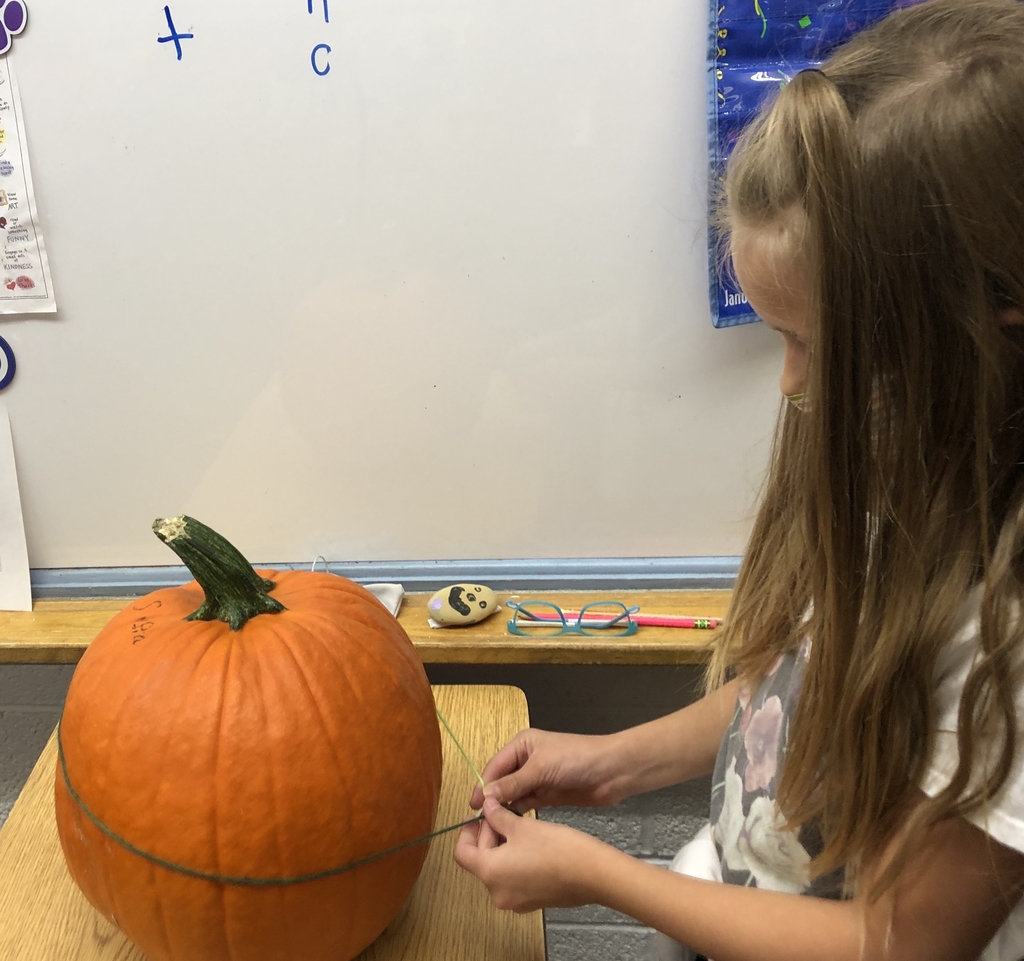 Pumpkin math by Second Grade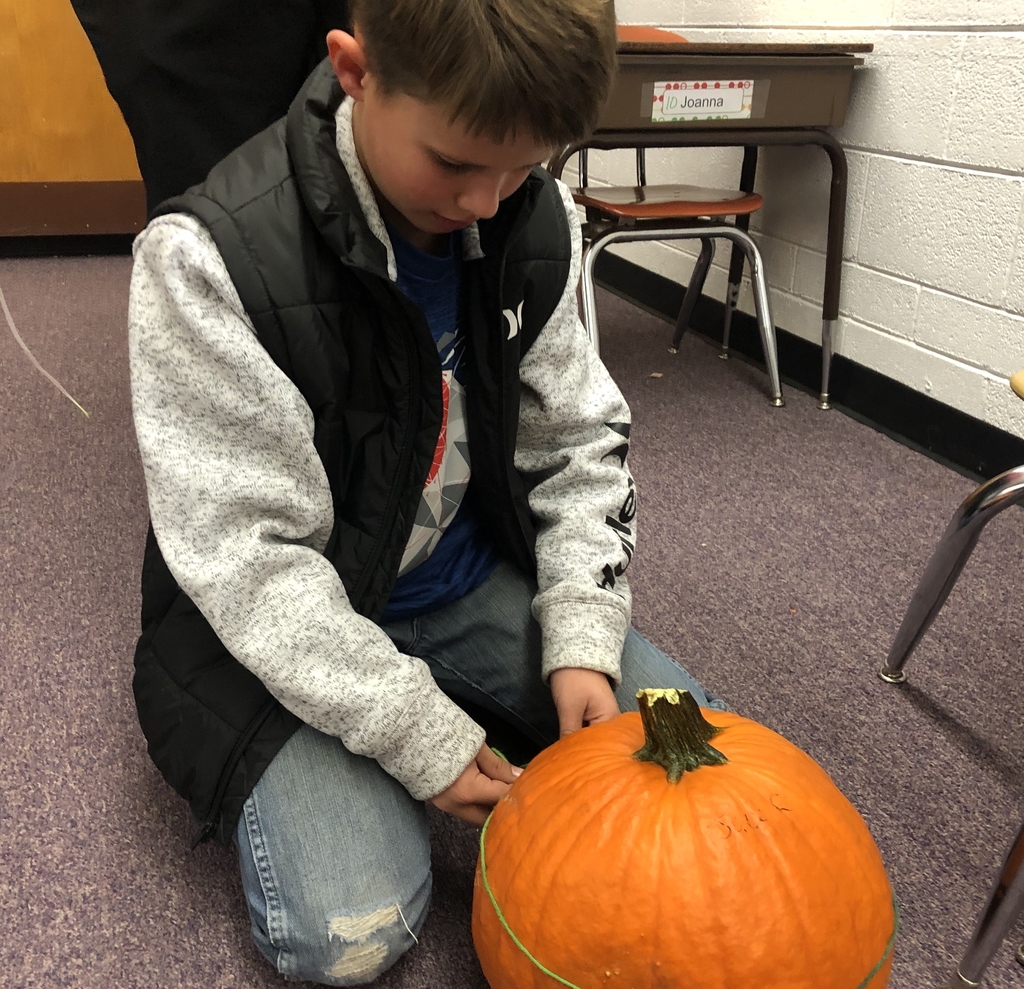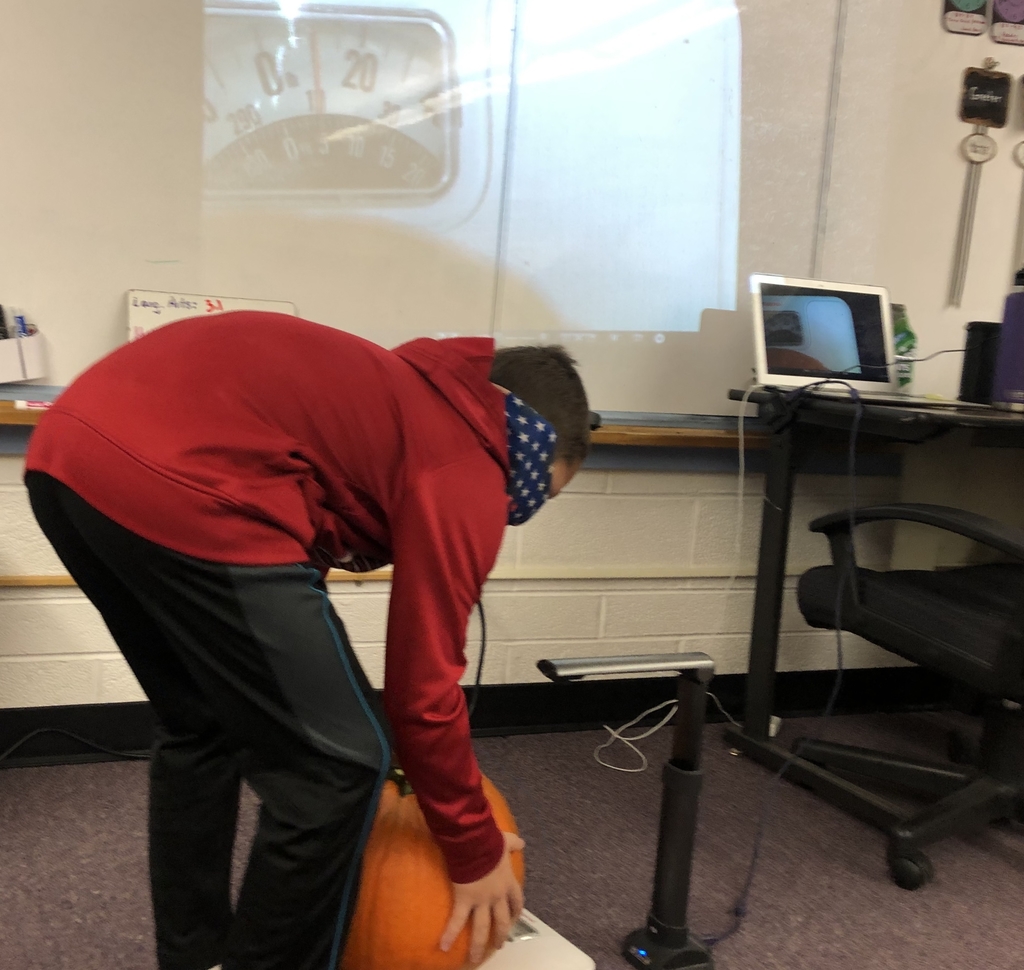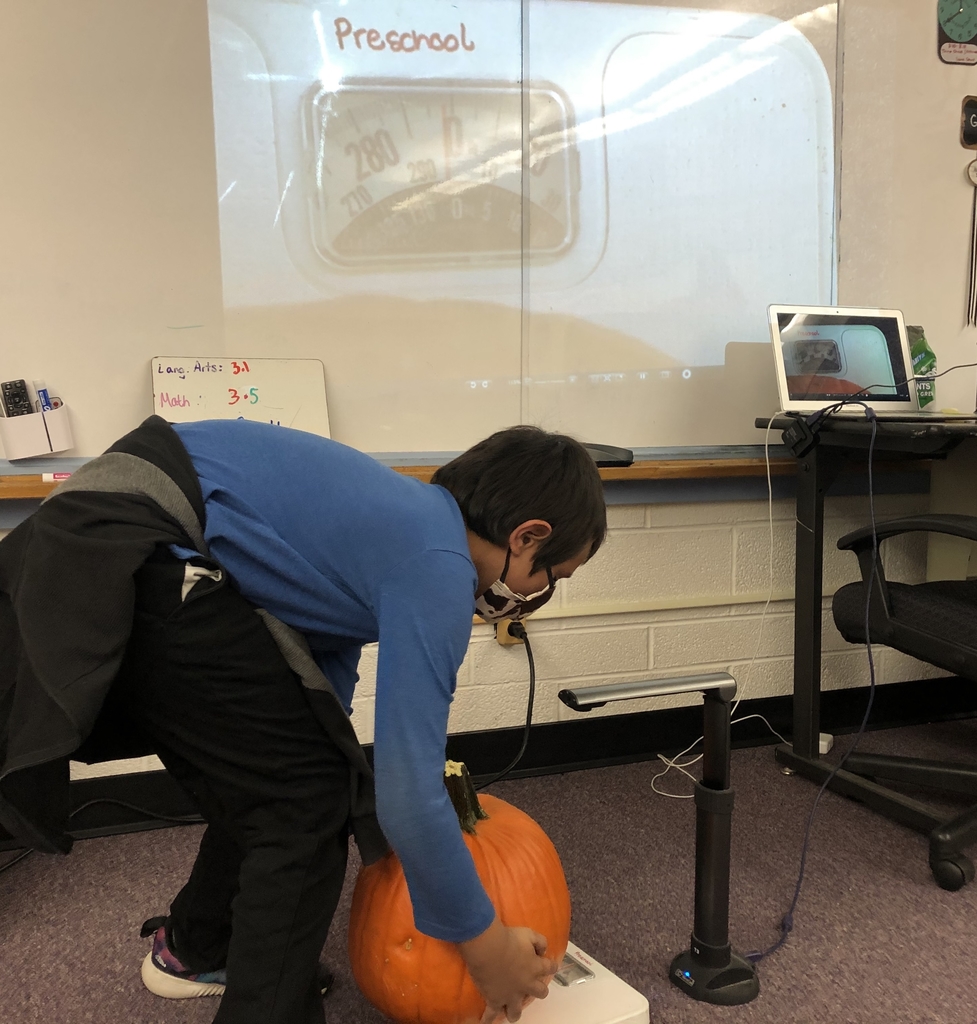 A HUGE thank you to the Chamber of Commerce for their generous pumpkin donations. Second grade estimated weight and distance around then checked their estimations.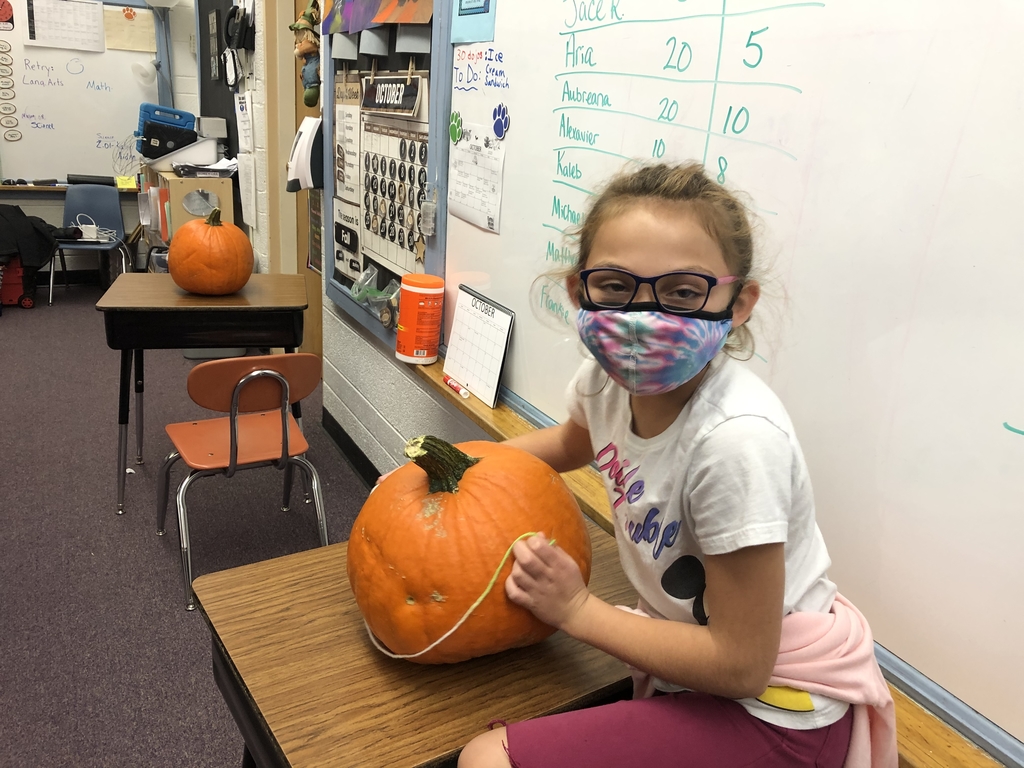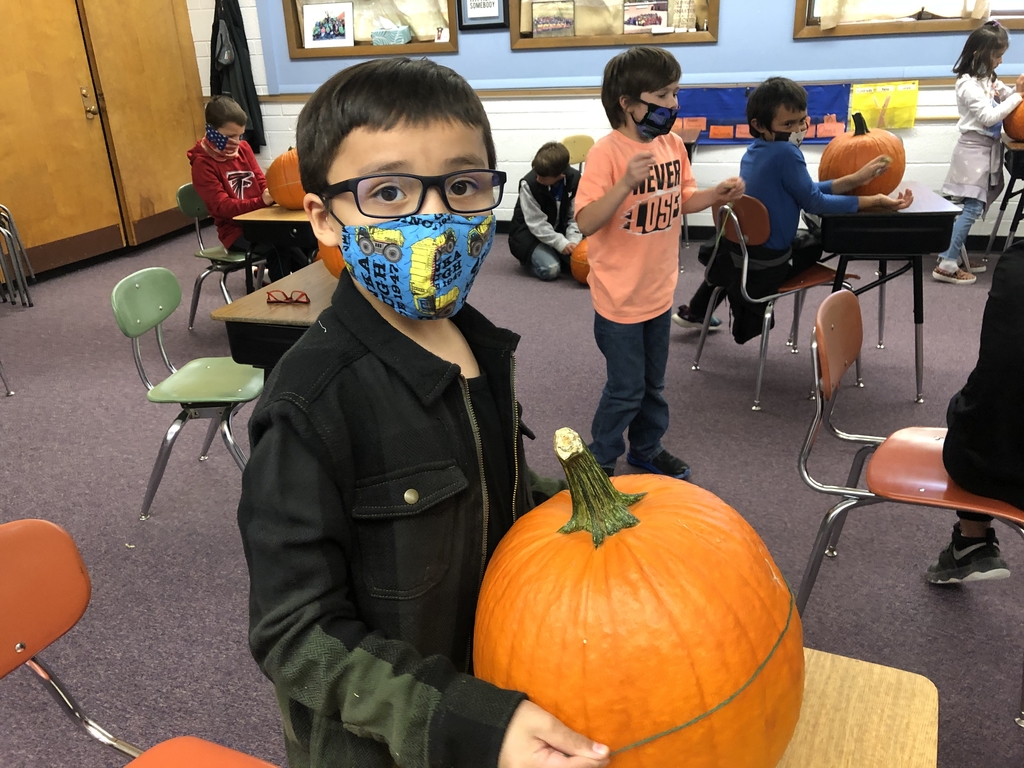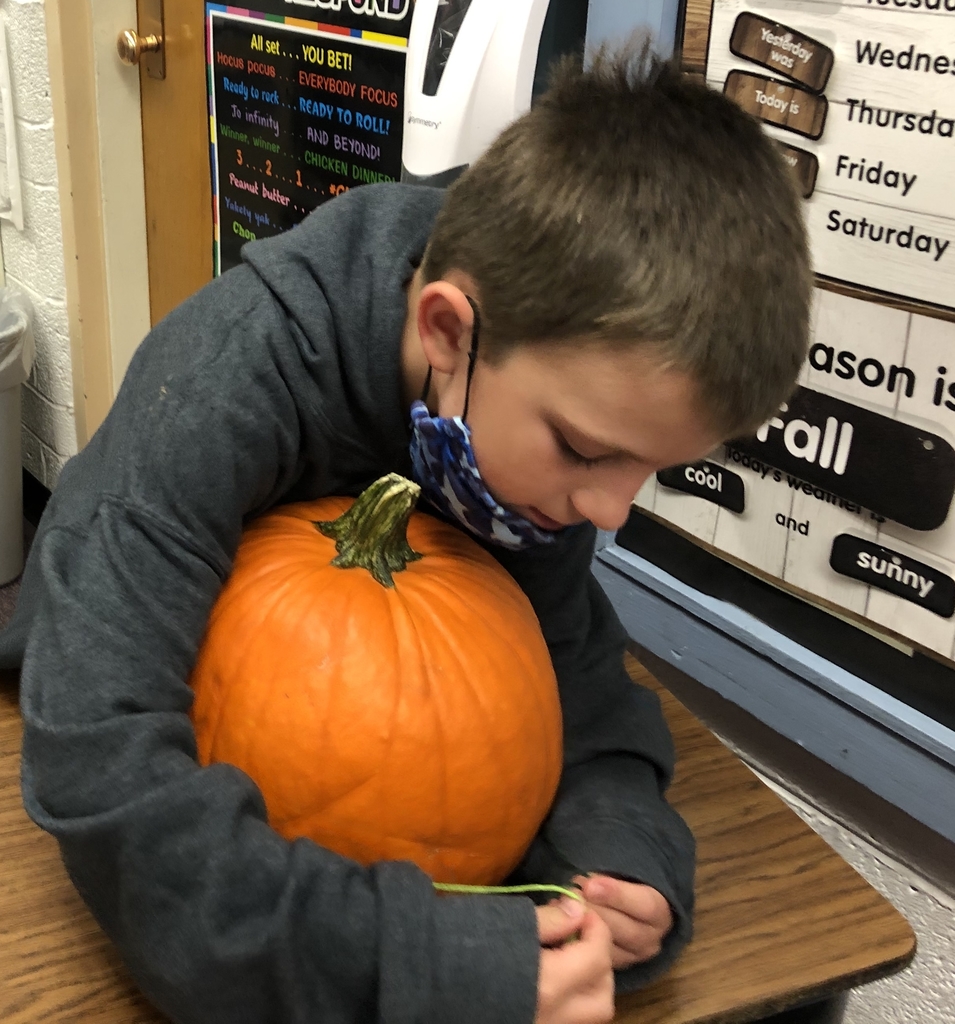 Today was the first official match for the JHS ESports League of Legends team! They played two hard-fought matches but didn't bring home the win. The next match will take place Tuesday, October 27th!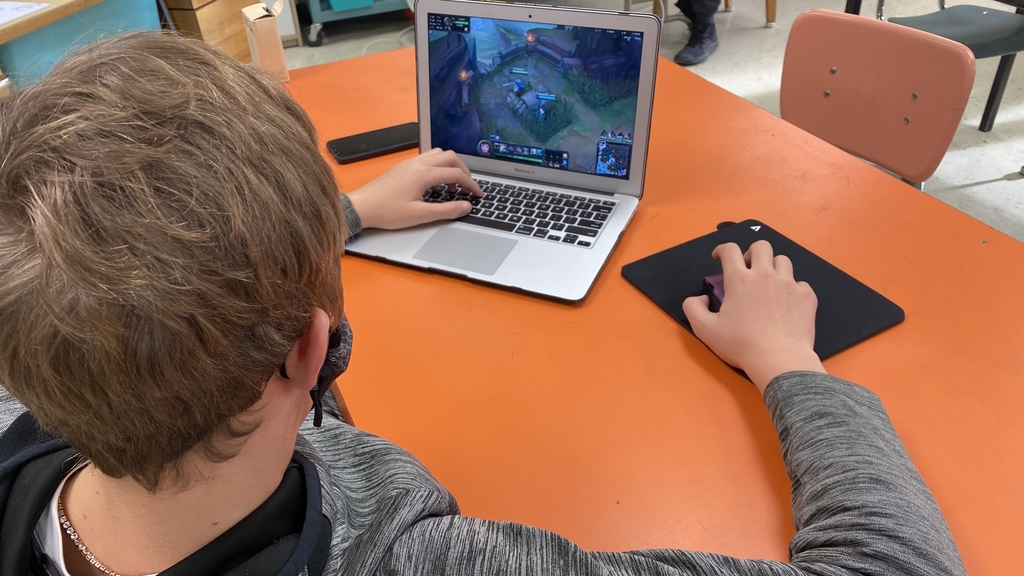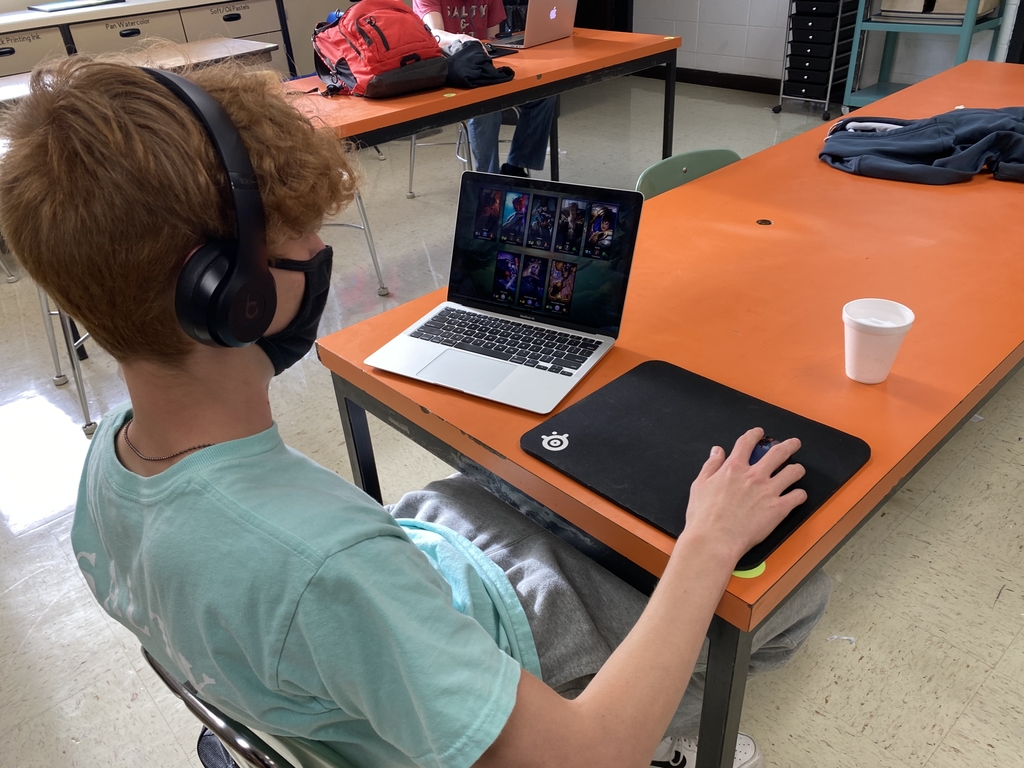 Today, the freshman computer class is practicing actively listening while interviewing their peers. Eventually students will be creating a podcast using all of their interviewing and storytelling skills!

Back by popular demand, for the SAME price they were four years ago . . . . . . . . . . . . . . . SEDGWICK COUNTY COUGAR FLAGS!!! This time they state "Cougar Nation!" Order your flag today from any member of the JHS FBLA Chapter. The chapter will also be making and selling PVC pipe flag poles. Cougar Flag $50 Flag Pole $15 Combo $60 Members of JHS FBLA include: Jared Ehmke, Kaleb Fowler, Demiah Hernandez, Sadie Ingram, Angel Nunez, Fabian Lopez, Alex Alcala, Rafe Buettenback, Ryker Craven, Jayce Strasser, Kierra Ehnes, Emily Fowler, Riley Ingram, Collin Lechman, Jensen Renquist, Avery Goddard, Itai Gonzales, Jolene Mathies, Jordyn Strasser, and Peyton Worley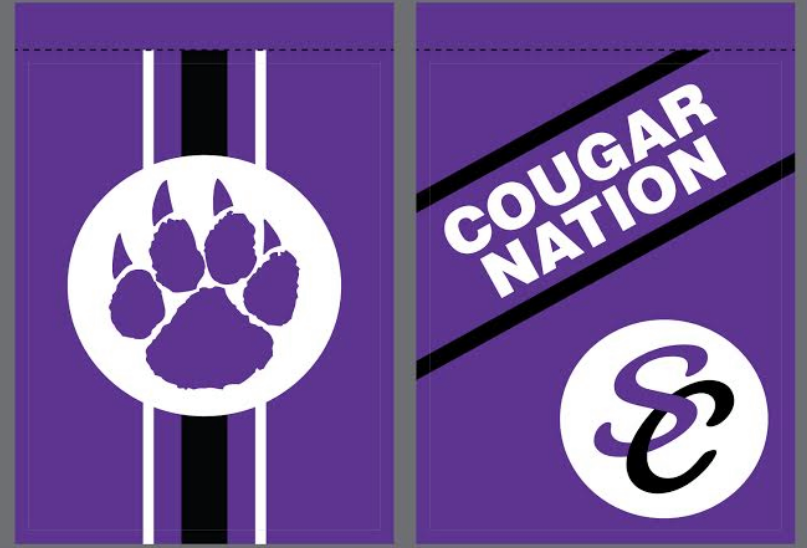 Kindergarten did some more activities focusing on our sense of sight. We experimented with milk rainbows. We also wore a patch over one eye to see the importance of having both eyes to help us see more clearly.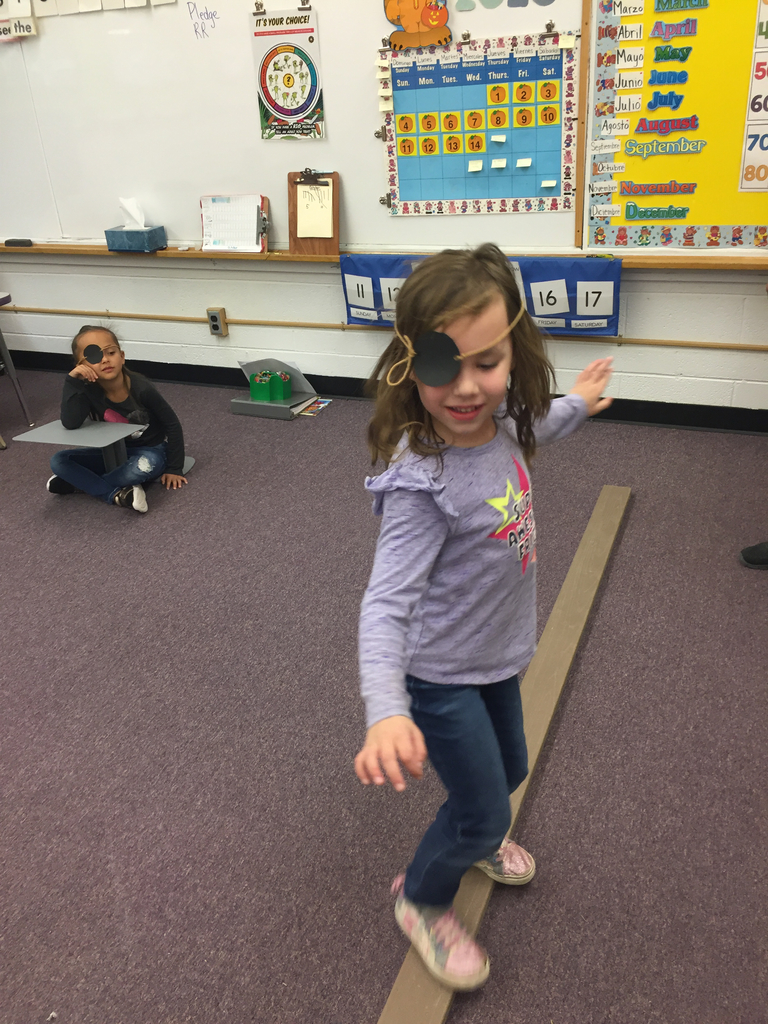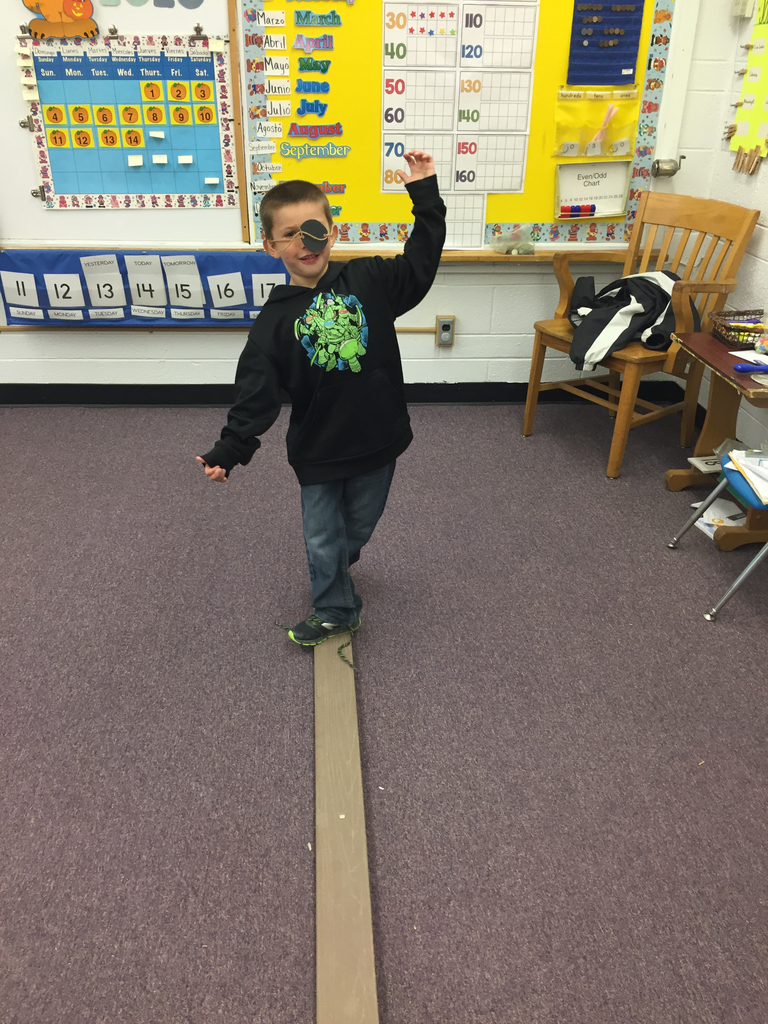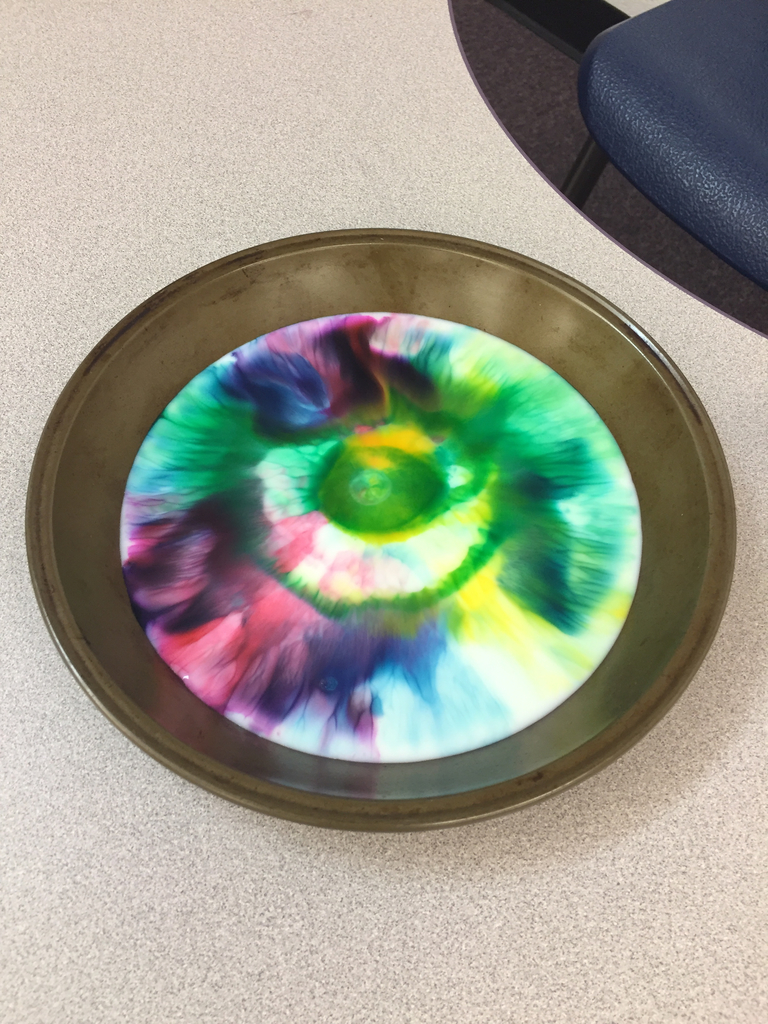 October 19-23, 2020 Activity Calendar

Julesburg Elementary School would like to extend its sincerest gratitude to Rhonda and Paige Graham, Joe and Tasha Harris, the Julesburg Sedgwick County Chamber of Commerce and the Julesburg Family Market for the delivery of "BOO"TIFUL pumpkins for our students today. They are so excited to take part in the pumpkin decorating contest. Thank you for sponsoring a great activity for the youth in our community. We greatly appreciate your support!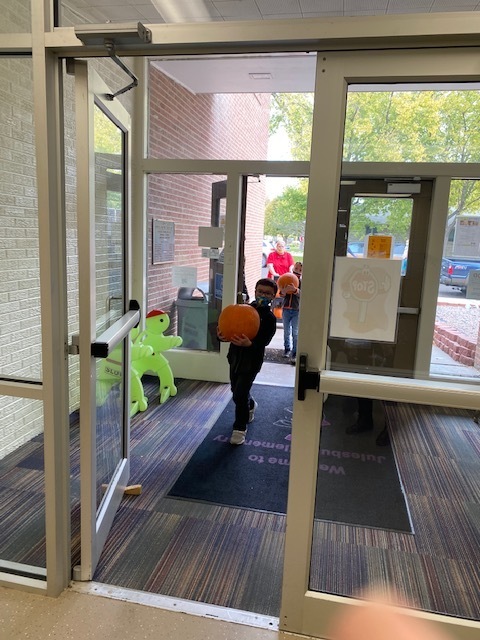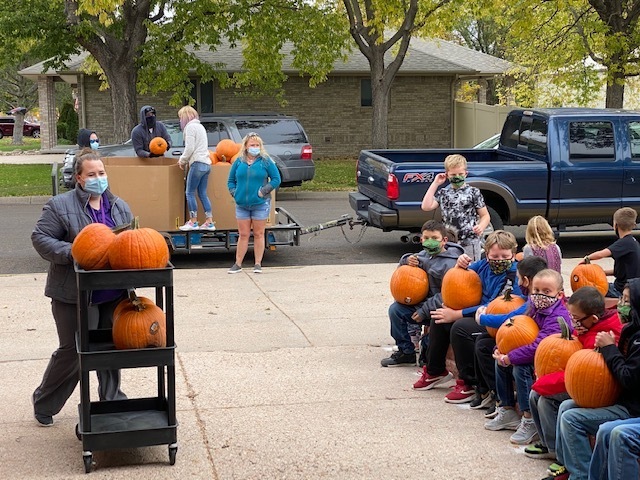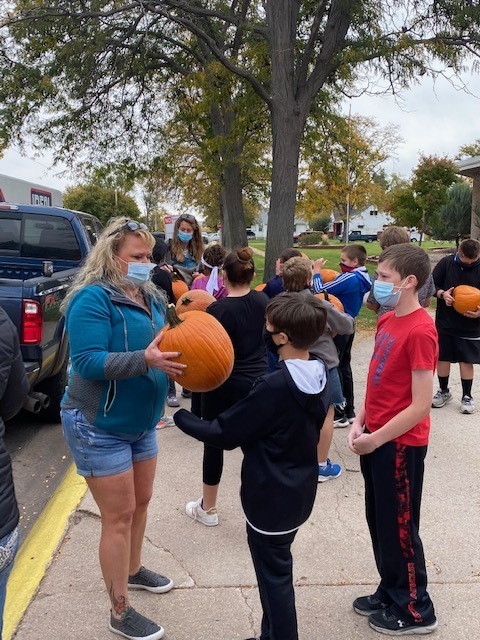 We have a moving robot! The robotics team is working on getting ready for the Golden Plains BEST robotics competition. This year the competition will happen at each school with only the robotics team and refs present the day of competition. Scores will be compiled after all teams have run the course and places will be decided. The theme for this year is Outbreak and teams will have to isolate cells that have been infected.

JSD Families - To those families who signed up for the grab and go meals for Thursday, October 22nd and Friday, October 23rd, your responses have been counted and confirmed. We have made a slight change for meal pick-up. For those who ordered meals, you will be able to pick up BOTH sets (days) of meals on Thursday, October 22nd from 11:00-11:30 at Julesburg Elementary School. There will be no need for you to come back on Friday. Thank you!
First graders are working on writing numbers up to 120.
Kindergarten is working on five senses in science. Today we were focusing on our sense of sight. We were trying to draw pictures with our eyes shut and realized how difficult it would be not to be able to see.